The Loop
Watch Marcus Fraser get one of the loudest bad breaks you'll ever see on a golf course
In the realm of bad bounces off the flagstick, it's tough for anything to top what happened to Tiger Woods in the second round of the 2013 Masters. Woods' perfect approach on the par-5 15th hole ricocheted back into a pond guarding the green and led to a quadruple-bogey 9 that he never recovered from. But in terms of volume, Marcus Fraser may have the 14-time major champ beat with the bad break he suffered on Thursday.
Coming off a birdie on the third hole of the Maybank Championship, Fraser was thinking about another when his golf ball was in the air for his approach shot on No. 4. But it clanged loudly off the flagstick and rolled back about 30 yards and off the green. Watch -- and listen:
At least Fraser's ball didn't wind up in the water, but he couldn't get up and down to save par. The defending champ in the European Tour's Malaysia event recovered enough to shoot a two-under 70, but he trails first-round leader Marc Warren by seven shots.
So how did Fraser initially react to this brutally bad break? First, he put his hands on his hips and looked out away from the green: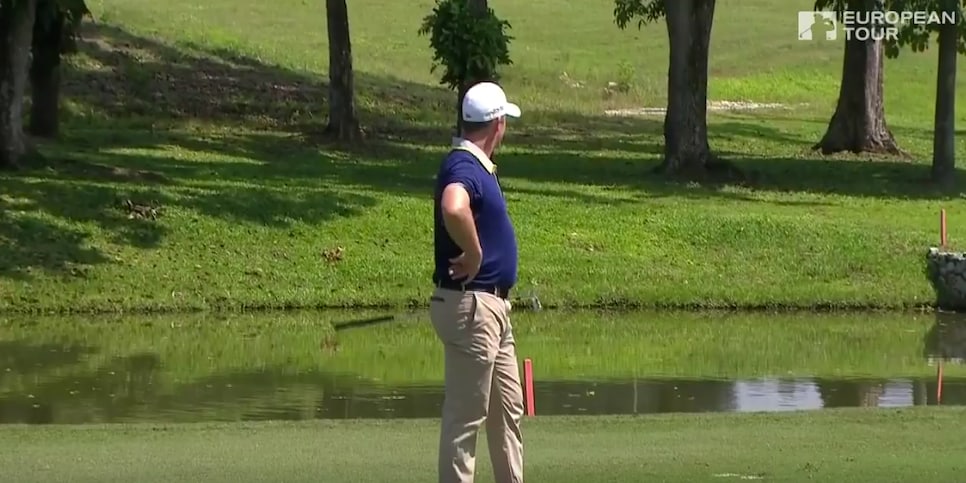 Then he turned his gaze to the ground: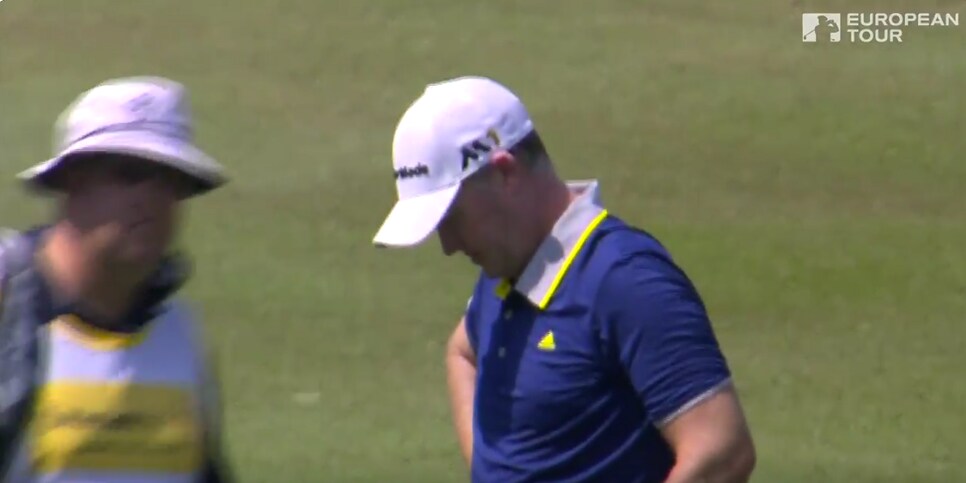 We feel your pain, Marcus. Well, Tiger does, at least.