News
Watch Justin Thomas' tee shot hit rock wall, nearly drop for hole-in-one at the Honda Classic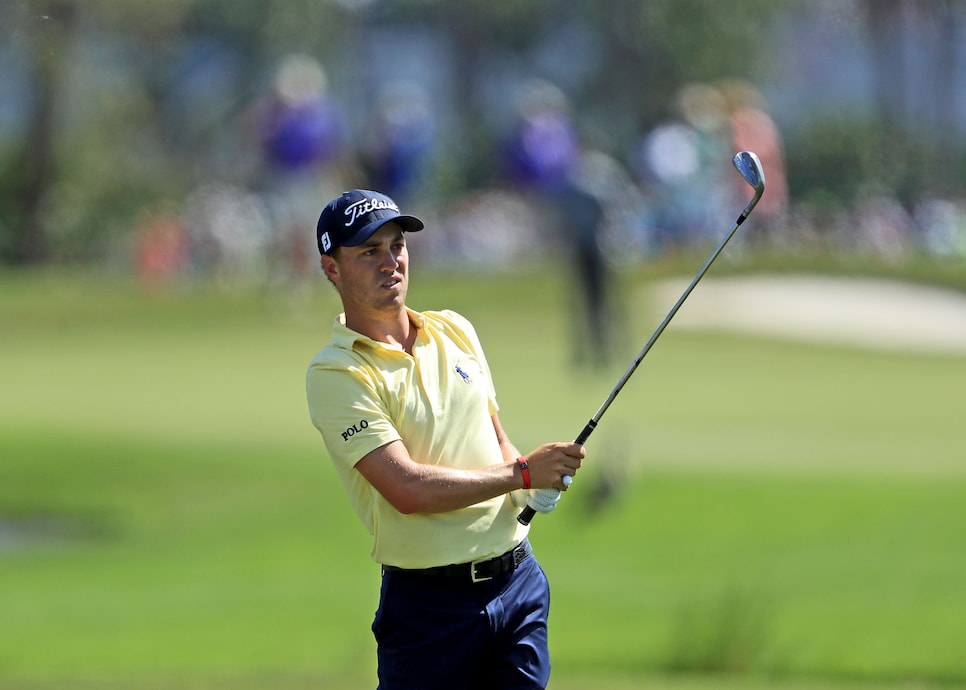 In case you forgot, as we watch shot-by-shot coverage of Tiger Woods' final round, Justin Thomas is also playing in the Honda Classic, and like Tiger, he looks dialed in so far on Sunday. That was until the par-3 fifth hole at PGA National, where the reigning PGA champion nearly ran into disaster.
After playing the first four holes in one under, Thomas stepped to the 178-yard par-3 with a 9-iron in hand, and came up a bit short, but caught the break of the year when his ball hit the rock wall just in front of the green. Check it out:
An inch or so shorter and this ball might just bounce back into the water hazard. Instead, it nearly found the bottom of the cup for an ace. That makes two times this month that Thomas has scared the hole on a par-3, but, unfortunately, there was no "talk dirty to me" this time, probably because he mis-hit it. It wouldn't have been his first on tour though, as he made one last March at the WGC-Mexico Championship from 232 yards.
Thomas wound up missing the putt, which was from 13 feet after the ball rolled well past the hole. But if he goes on to win, that par save that could have easily been a bogey or worse will be one he remembers.