News
Watch Jason Day make a ridiculous par from the pebble beach along Pebble Beach's 18th hole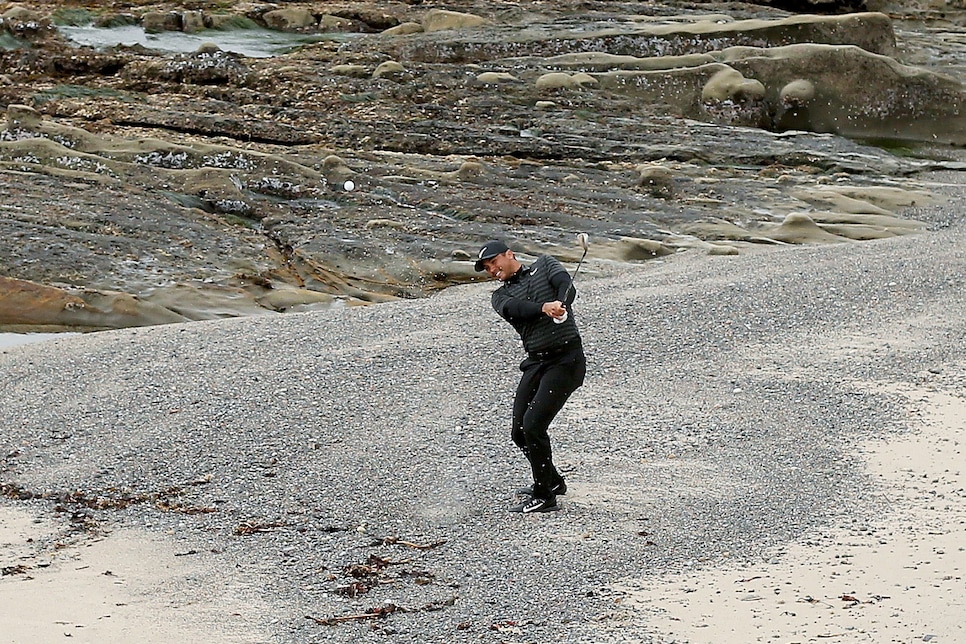 It will go down as a T-2 for Jason Day at the AT&T Pebble Beach Pro-Am, another solid finish as the Australian continues an impressive start to 2018 after winning at the Farmers Insurance Open two weeks ago. But just how Day scraped it into the clubhouse on Sunday at Pebble Beach—making an all-world par 5 on the home hole—is worth a pat on the back as well as a second look.
Day teed off at 14 under, three strokes back of Ted Potter Jr., fully aware he needed an eagle 3 to put some pressure on the leader. A good driver put him in position to hit another driver with his second shot in hopes to get home in 2; give him credit for having the guts to go for it rather than playing safe.
Unfortunately for Day, though, he tugged the approach, the ball flying into the hazard left of the green. It certainly looked dunzo given how fast his golf ball whizzed by the score board behind the green.
Except, somehow, the thing stayed dry, landing on pebbles and giving Day a playable third shot (except for the fact he couldn't ground his club).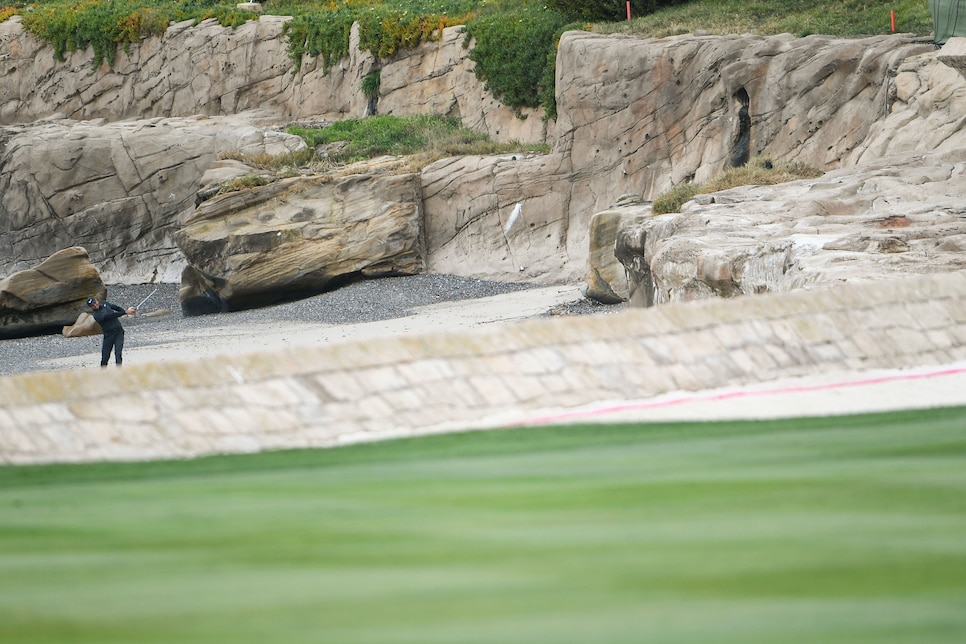 So Day plays on, birdie still in his sights, only to hit this one too hard as well, the ball going over the green into a front bunker. Potter, meanwhile, is waiting back in the fairway, his lead feeling more comfortable but his mind no doubt anxious to get this thing in the books. So what the hell is J-Day doing up ahead?
Maybe Day is thinking the same thing, as he plays his fourth shot on to the green, leaving himself a nearly 17-foot putt. But lo and behold, Day rolls in the par try. So he didn't make eagle, but the par keeps him T-2 … and will let him tell a good story about the wildest par-save we've seen on the 18th in a while.