The Loop
Watch celebrity golfers compete by smashing panes of glass with golf balls
It's been an up-and-down season for New York Jets QB Ryan Fitzpatrick. After re-signing a $12-million deal to be the team's starter in July, Fitzpatrick was benched in a Week 6 loss to the Arizona Cardinals -- only to get his job back the next week when backup Geno Smith got hurt. But forget about football, it's already been a successful year for Fitzpatrick, who was a co-champ at Golf Digest's Celebrity Smash this summer.
Fitzpatrick was just one of many big names taking aim at a pane of glass with a golf ball during the week of the American Century Celebrity Golf Championship. But he was among a select crew of three, joining Alfonso Ribeiro and Mardy Fish, as the only competitors to shatter the glass on their first try. Fitzpatrick may not have a Super Bowl ring, but he's the only NFL QB to ever raise this trophy: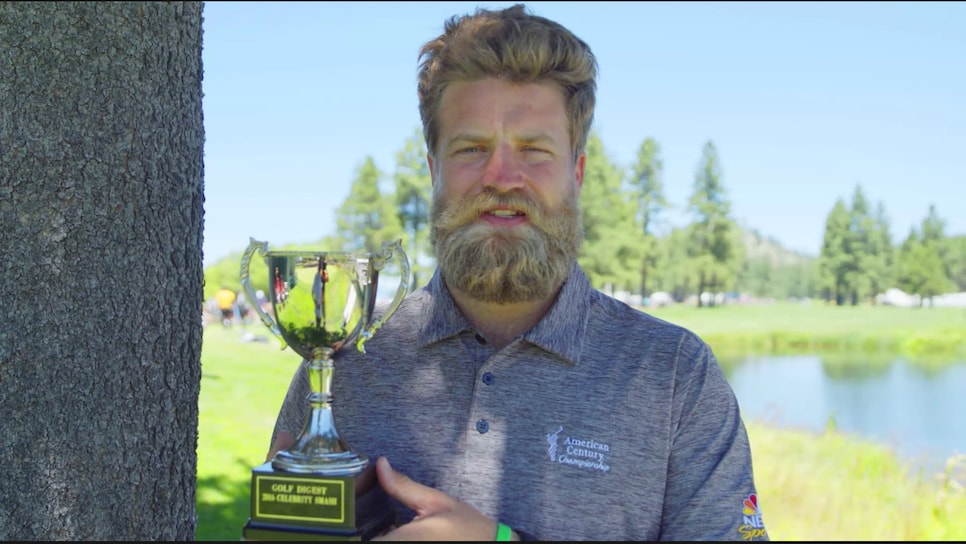 When times get rough on the football field, Fitzpatrick can always remember that sunny day in Lake Tahoe.
Check out this video of the contest that also included two-time NBA MVP Stephen Curry, Duck Dynasty's Willie Robertson, and skiing star Bode Miller:
If there's one thing we learned from this competition, it's that smashing a pane of glass with a golf ball is really fun -- no matter how famous you are.