The Loop
Watch a bear interrupt a round of golf and steal a golfer's food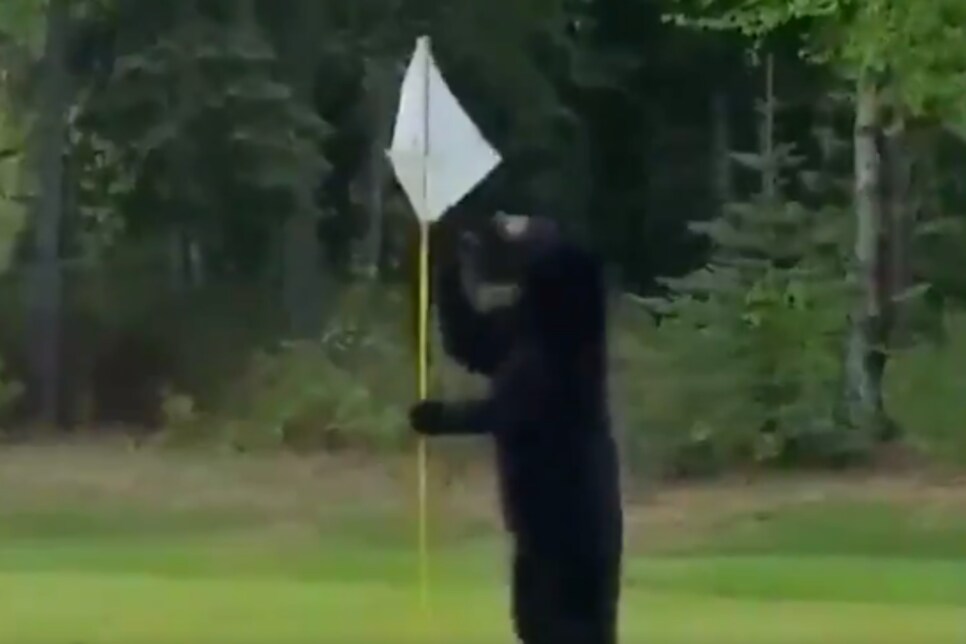 A video of a bear invading a golf course went viral over the weekend. Not just for what it did, but for what it took.
The video starts off innocently enough with a bear interrupting a round at Moose Run Creek Golf Course in Anchorage, Alaska, and playing with the flagstick. Apparently, that's a thing bears like to do. But then it invades a golfer's bag -- and returns to the woods with a snack. How resourceful! Check it out:
Perhaps, the most underrated part of the video is the watermark on it. Now we all know that Gary Cox is "The Alaska Real Estate King."
So what did the bear take from The Alaska Real Estate King? Is that a tasty sandwich?