The Loop
Warrant allegedly out for Conor McGregor's arrest following "most despicable" moment in UFC history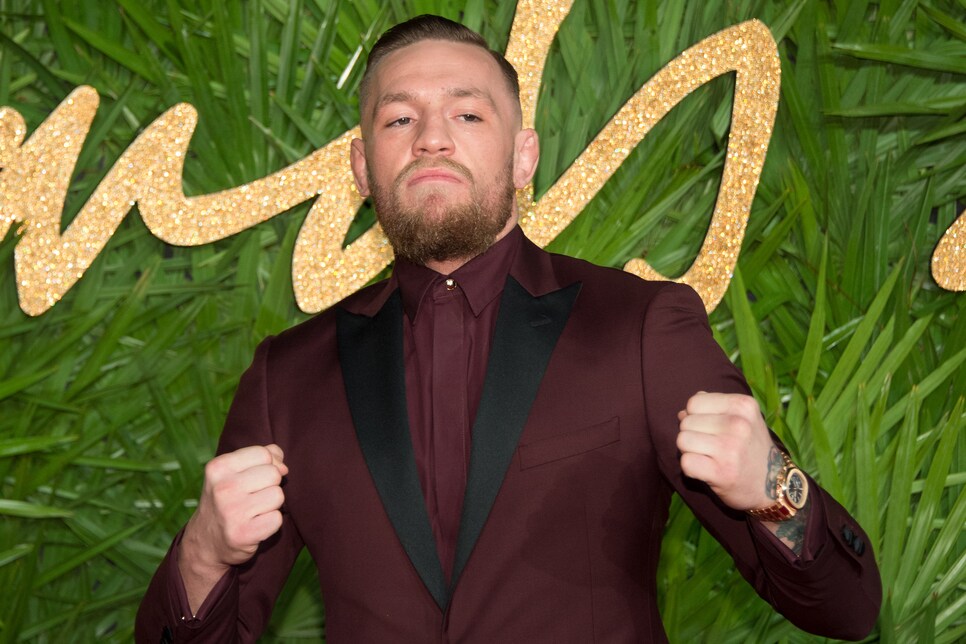 Stephane Cardinale - Corbis
Conor McGregor is pissed. Sure, sure, he's a professional fighter. That's his default setting. But this is something else entirely. This weekend, Conor McGregor—who hasn't set foot in the octagon in almost a year and a half—will lose his UFC lightweight title to the winner of Max Holloway-Khabib Nurmagomedov bout, and he's taking that about as poorly as any adult human being possibly can.
On Thursday, following a UFC 223 press junket at Barclays Center in Brooklyn, McGregor and his goons stormed into the arena, cornered a bus carrying an array of UFC fighters, including Nurmagomedov, and began hurling all manner of iron objects at it. We could describe the whole thing for you, but honestly, you have to see it to fully believe it:
In the footage, you can see McGregor strike another individual—not fellow fighter Michael Chiesa, who also suffered a lacerated forehead in the attack—with a barricade and attempt to throw a trash can at the bus (before realizing that trash cans are icky and gross). Toward the end of the second video, either McGregor or a member of his entourage shatter the windshield of the bus with an unidentified projectile while the fellow fighters onboard vacillate between disbelief and death threats. In other words, it was a freaking mob scene, with McGregor fleeing immediately after, hopping into a waiting SUV like the loose-cannon in a heist movie who is destined get his idiot loved ones killed all for the glorification of his enormous f—king ego:
Oh, and in case you were wondering how Dana White feels about McGregor's very public tantrum, well, let's just say he's MEGA pissed now too:
Suffice to say, it's more likely that we'll see McGregor behind bars than in the octagon in the near future.