The Loop
Want to quit choking on your big chips? Stop practicing wrong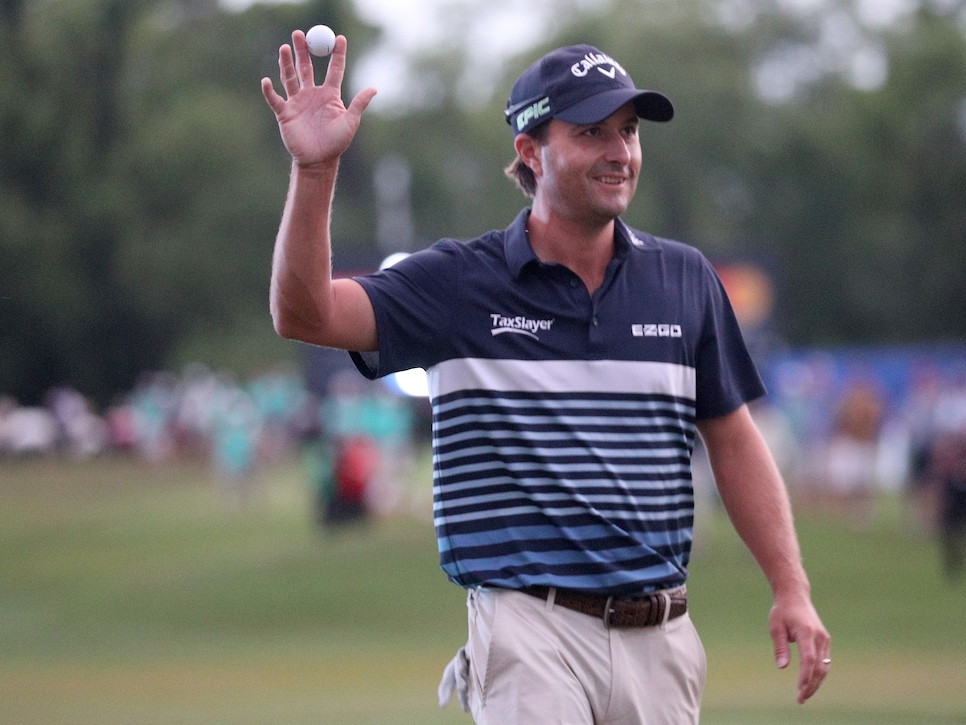 Kevin Kisner and Scott Brown didn't win their Zurich Classic playoff against Jonas Blixt and Cameron Smith, but it was a playoff they wouldn't have even been in without Kisner's short game heroics.
Kisner chipped in three times on Sunday--including one for eagle on the last hole in almost complete darkness. It finished off a better-ball 60 that pulled them from four behind Blixt and Smith into Monday's playoff.
It's easy to attribute Kisner's performance to "skill." After all, tour players usually have great short games. But when a player holes out that many times--and does it when a tournament is on the line--there's more to the story, says Golf Digest Best Young Teacher Matt Wilson.
"Kisner has what I call a high 'Golf IQ'," says Wilson, who is the Director of Next Generation Performance at Golf Canada, in Toronto. "His ability to read the situation, and marry it with the most appropriate shot, is what allows him to perform at such a high level, so consistently."
The best short game artists are able to assess how the ball lies in the grass, the slopes that need to be navigated, green speed, wind direction and appropriate landing area, says Wilson. "Those things dictate the shot you want to hit, and what club to use."
The main mistake weekend players make? Taking a pile of balls and hitting the same basic chip over and over again. "You need to expand your Golf IQ the same way you would your vocabulary," says Wilson, who wrote Better Faster, a peak performance practice guide, with fellow Best Young Teacher Corey Lundberg. "You need variability. A game I like people to play is 'Mission Impossible'. Find five shots around the green that are moderate to difficult. Try to get each shot up and down three different ways; one with a high shot, one with a low shot, one with a medium shot."
By continuously changing the shots you hit, you're training yourself to look at more options when it comes to the real thing, says Wilson. And by practicing a variety of shots, you'll have more ones you're comfortable using--and you'll be more likely to have one that fits the situation best.