The Loop
Want to hit a draw? Stop making it harder on yourself with your setup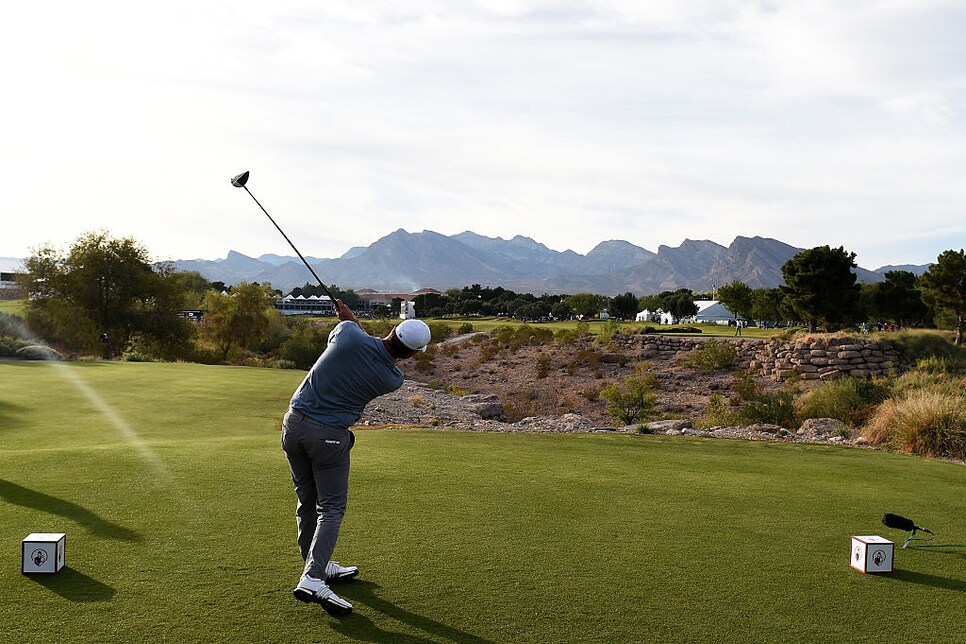 It was old home week at the Shriners Hospitals for Children Open in Las Vegas this weekend, and not just because 47-year-old Rod Pampling won for the first time in ten years.
Pampling's final-round 65 (and first-round 60) partially obscured the remarkable return to form of former U.S. Open champion Lucas Glover, who finished third. Glover followed up a tie for fifth last week at the Sanderson Farms with another top-5 -- his first back-to-back in six years. That 2011 season was the last time Glover won on tour, and he hasn't been a consistent threat since that 2009 season when he won the Open at Bethpage.
It probably didn't seem like it when Glover was missing double-digit cuts from 2012-2015, but the fix was relatively straightforward -- and something the average player could benefit from immediately.
"We wanted to get Lucas back to hitting the shot shape that he's most comfortable seeing, one that curves from right to left," says top Alabama teacher Tony Ruggiero, who started working with Glover the week after the PGA Championship. "For him, that meant getting him to set his left hip higher than his right at address, which created a little spine tilt away from the target and corrected his aim."
Suddenly, the shots Glover saw in his pre-shot routine where the ones that were coming off the club. Add in some improved putting and he was on his way.
What does that mean for you? You need to really know what "square" is.
"The average player has his or her hips and shoulders too level, or even has the left hip lower than the right," says Ruggiero, who is based at the Country Club of Mobile in Alabama and the Bay Point Golf & Tennis Club in Panama City Beach, Fla. "Those things actually promote a fade -- something most players are trying to eliminate. You have to have a sense for how your body is aligned and aimed, and place the ball in the right spot to promote the shot you want to hit."
Glover's new setup position let him turn into his right hip instead of sliding, and by adjusting his ball position slightly back, he was able to go from that wound up position to hitting the inside of the ball, says Ruggiero.
"He hit a bunch of shots down a rope line, to really reinforce where square was," he says. "The next time you practice, get those hips set correctly and use the same guide rope for a reference point. I bet you'll be shocked at how different your swing feels -- and your aim."