The Loop
Want more power? You need to swing like a girl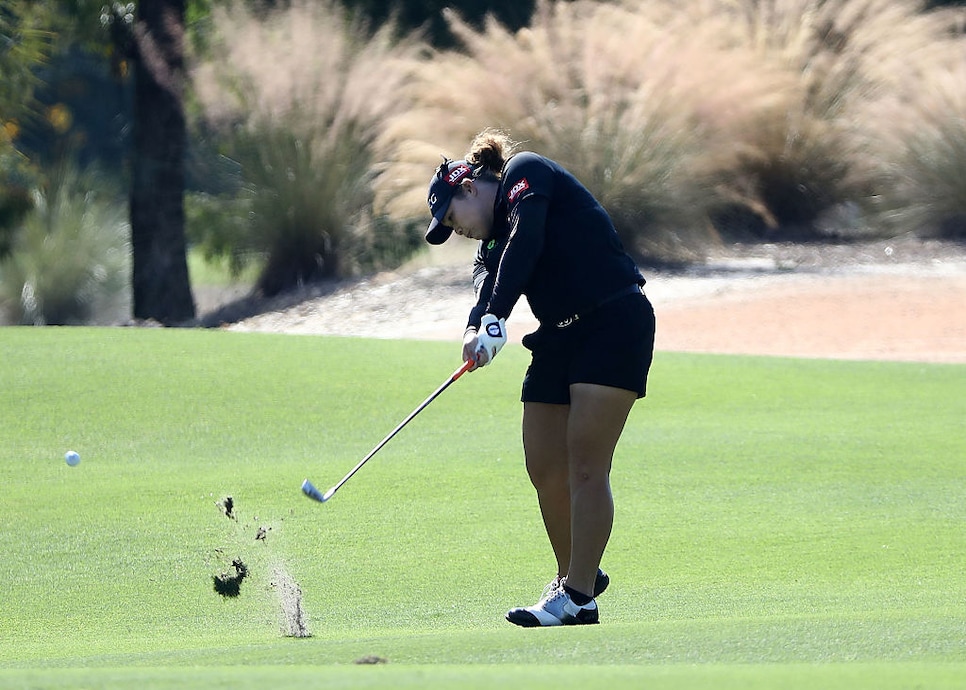 Charley Hull won the CME Group Tour Championship to end the LPGA season, but it was power-player Ariya Jutanugarn who won the year. Jutanugarn clinched the season-long points race and established herself as the most formidable player in the women's game, winning five times and establishing the LPGA's benchmark combination of power, accuracy and putting.
Jutanugarn averaged 264 yards off the tee, hit more than 72 percent of her greens (19th), was third in putting and led the tour in birdies. Like Rory McIlroy on the men's tour, she has more horsepower than many of her closest competitors, including Lydia Ko.
Golf Digest Best Young Teacher Michael Jacobs says Jutanugarn and McIlroy are very similar in how they generate clubhead speed--and it doesn't have anything to do with raw strength. "People are obsessed with distance, and the way they're trying to get it actually works counter to producing speed," says Jacobs, who has developed his own analytical software in conjunction with university researchers to examine the forces at work in a swing. "Most people are trying to hit it far by trying to make the handle of the club go faster toward the ball from the top of the backswing. Compare that to what Jutanugarn does and it you'll see why she's blowing it by you."
When Jutanugarn gets to the top of her backswing--the point where her handle is the highest--she starts the downswing by rotating the actual socket of her right hip. "The handle starts to move down because of what she's doing with her hip," says Jacobs, who is based at Rock Hill Country Club in Manorville, NY. "This hip movement is important to study, because most players get caught up in the idea of 'turning the hips' or 'using the ground' and focus on what they're doing up at their belt line or down at their feet. Those are the wrong places to look."
The real power comes from turning back into that right hip socket and leading the downswing with an external rotation out of that socket, says Jacobs. "Do it right and the club will rotate way, way faster than it ever could just by you trying to start it by muscling it with your hands and arms or pushing off with your feet," says Jacobs. "It's why a 5-foot-7 woman hits it by 90 percent of male club players, and why Rory McIlroy, Jason Day and Rickie Fowler are, pound for pound, the longest tour players on the planet."