The Loop
Want a divorce? Buy this $68,000 foosball table for your man cave
Gentleman of America, we have found it. The most ridiculous accessory in the long, ridiculous history of man-cave accessories. No it's not the custom Halo Xbox you won't let your kids play nor the acoustic guitar you haven't touched since college. It isn't the collection of 1970s Playboys hidden in the drawer beneath the novelty Cheers mini-fridge next to the signed photo of that time you met Jean-Claude Van Damme. It's this—a foosball table that costs more than your asshole neighbor's Porsche.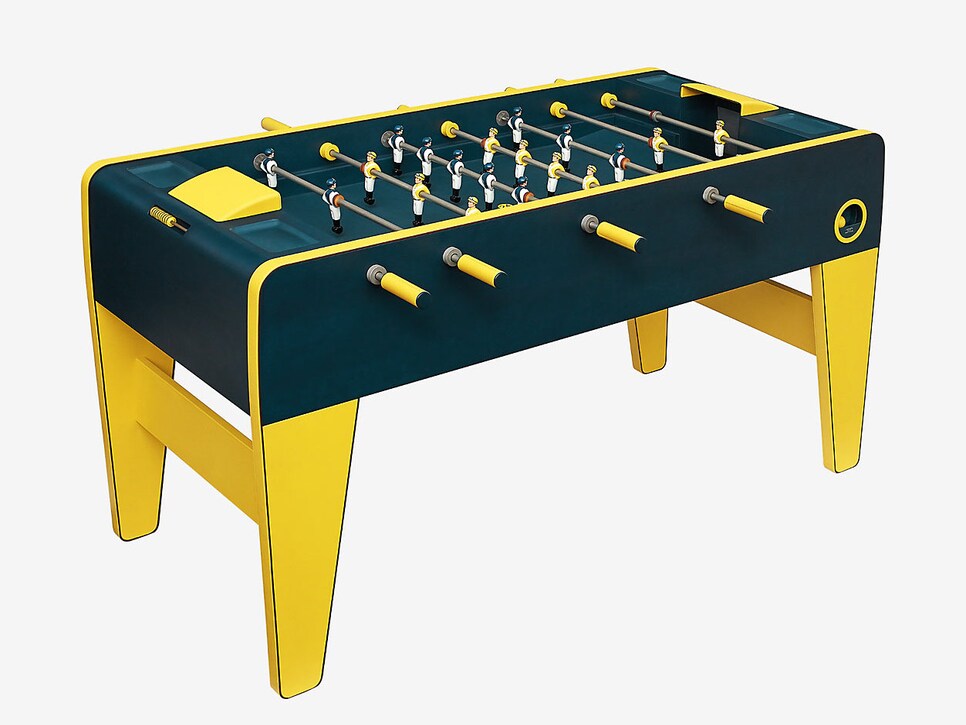 $68,300 pre-tax US dollars. That's how much this gleaming Hermès tribute to your middle school friend Steve's musty basement will run you. Hewn from once-towering maple and ensconced in formerly-living calfskin, this future bout of acute buyer's remorse is elegant, opulent, and profoundly stupid all at once, sodding its field in luxurious leather and bedecking its jockeys in miniature silk jerseys that definitely cost more than the Pearl Jam '98 World Tour tee you're currently rocking (although, eBay that shirt, who knows).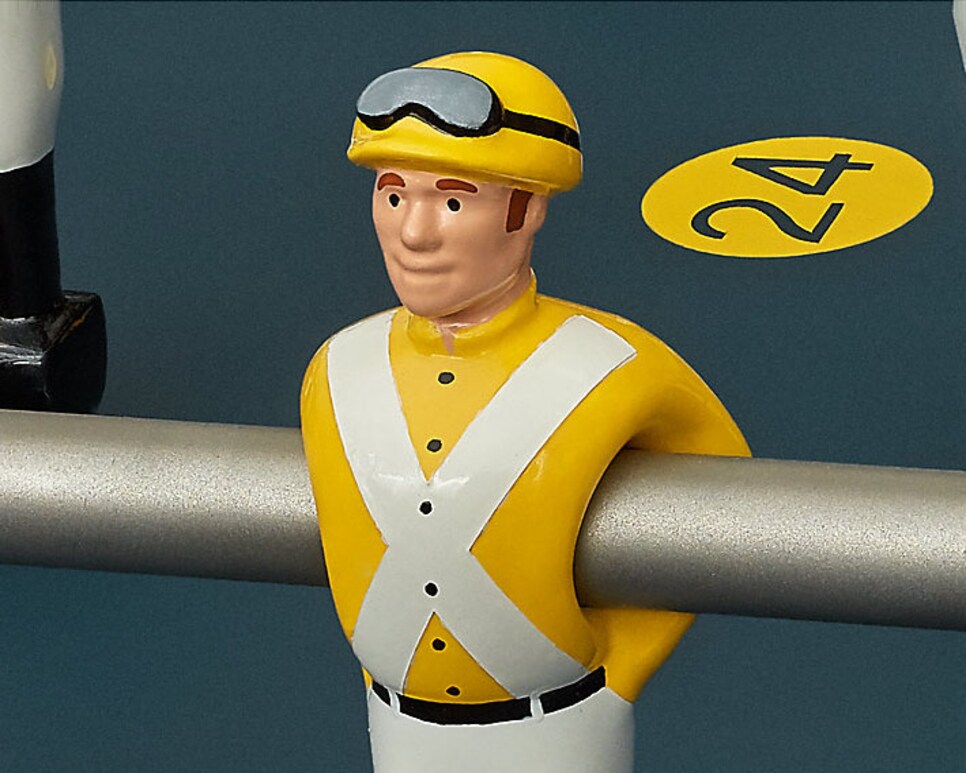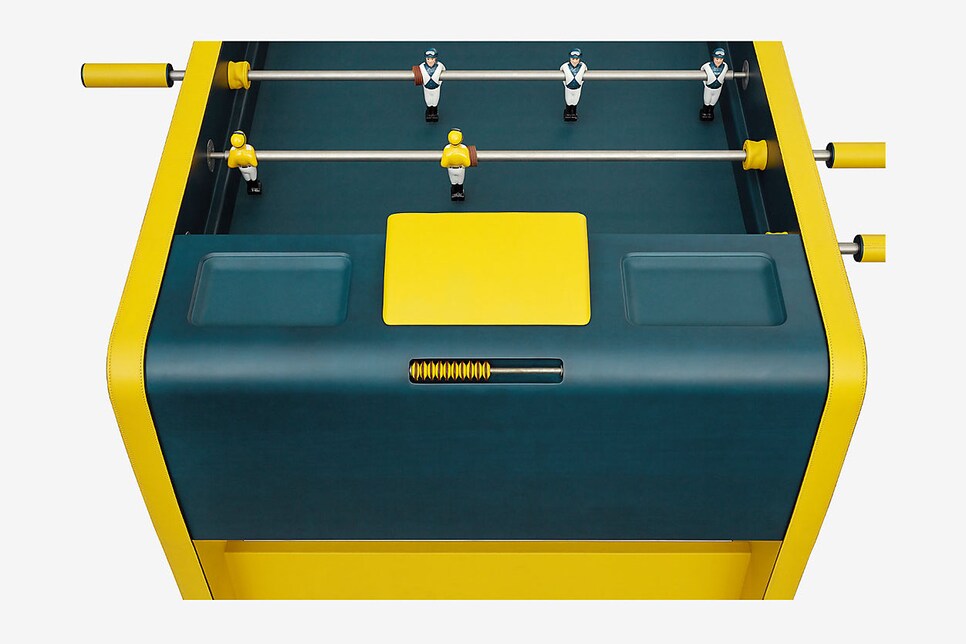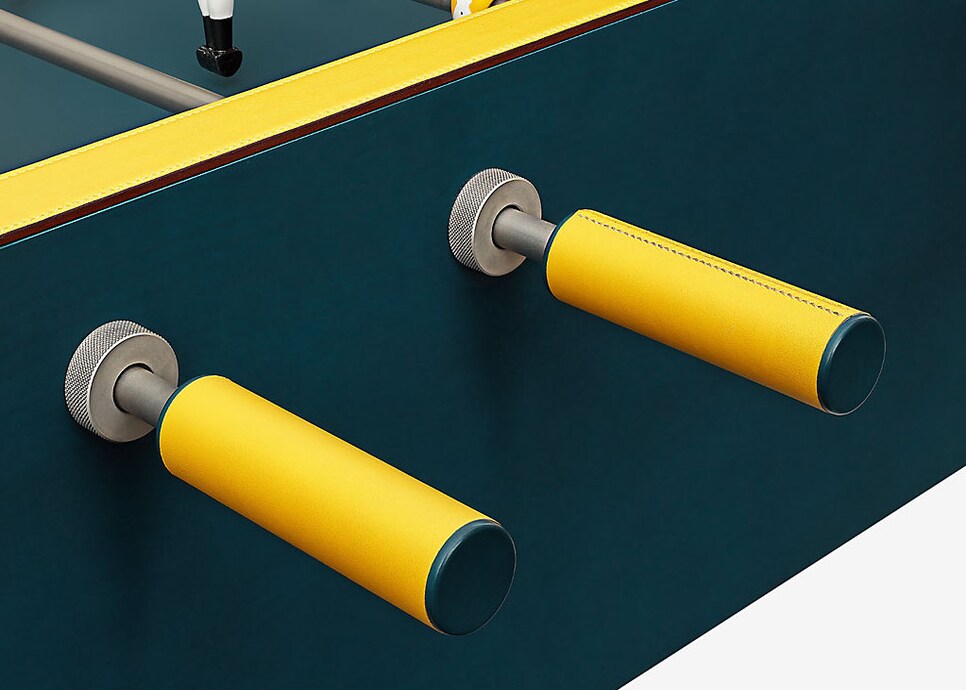 So if you're just looking to kickstart your midlife crisis without having to get your motorcycle license, this bad boy should do the trick. If you'd rather avoid personal bankruptcy, ruin, and the pain of finding out your ex-wife is now dating Steve from middle school, however, then maybe settle for some Beast Mode throw pillows instead.