News
Wake Forest senior All-American Will Zalatoris to forego final semester, announces he's turning pro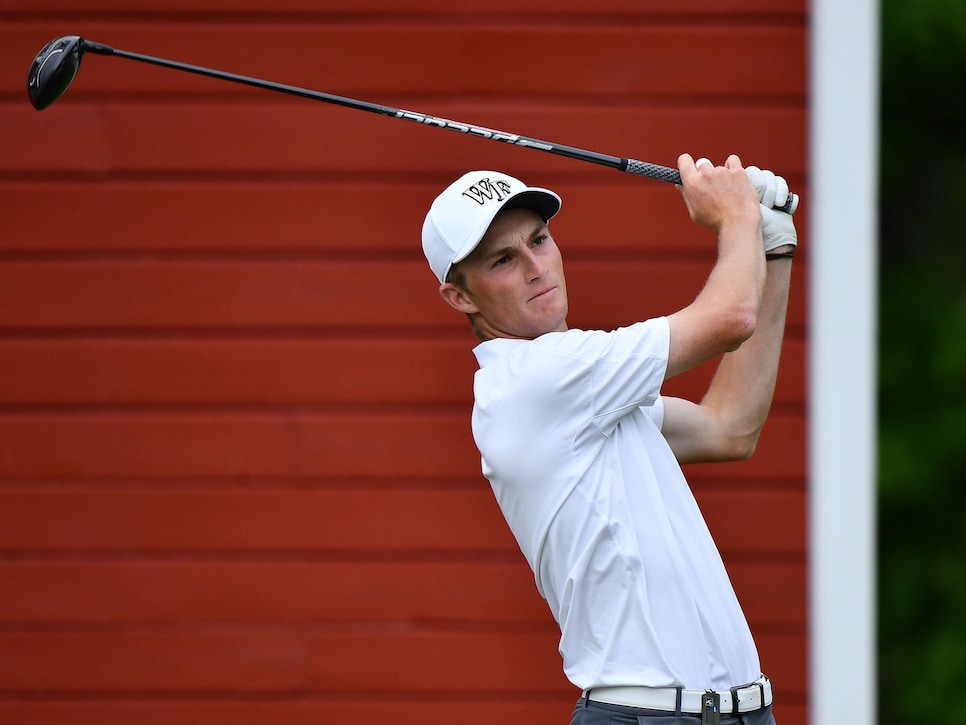 Will Zalatoris' attempt at earning a Web.com Tour card fell short this fall when the 21-year-old Wake Forest senior finished T-41 during the second stage near his home in Plano, Texas. That hasn't stopped the first-team All-American and recent member of the U.S. Walker Cup team from deciding it's time to turn pro.
Zalatoris announced on Thursday that he was forgoing his final semester as a Demon Deacon. During his college career Zalatoris won four individual titles and had 15 top-five finishes in 40 starts. He was the ACC player of the year in 2017, and finished his time at Wake with a 70.44 average, breaking Bill Haas' school record of 70.87.
"I am so grateful for the opportunity Coach [Jerry] Haas and Coach [Dan] Walters gave me over the last three-and-a-half years," Zalatoris said. "I've learned a lot about the game and life from both of them. I am especially thankful for my teammates for being great supporters of my decision and for the memories we have shared together. I am excited for the next chapter of my golf career as a professional as well as finishing my degree."
Zalatoris had a 69.67 stroke average during the fall semester, with a T-20 his worst finish in four starts.
A former U.S. Junior champion, Zalatoris has a high enough profile in the amateur ranks where he'll likely be able to receive sponsor's exemptions into PGA Tour and Web.com Tour events in 2018. Where he would make his debut and who he was being represented by were not announced.
"It will be hard to replace a player of his caliber, but I know our team is excited about this upcoming spring," said Jerry Haas in a press release.
The Demon Deacons finished the fall semester ranked No. 12 in the Bushnell/Golfweek Division I coaches' poll.