Mid-Major Madness
A private-school brawl, a crazy radio call, and a court-storming for a tourney-ineligible team—Tuesday night had it all
In just over seven days, we'll all be firing up the ol' pop-up screen on the company dime to begin our annual March Madness binge. Expectations are high. Anticipation is off the charts, especially with the promise of packed arenas on the docket. For the mid-major minnows and the Cinderellas-to-be, however, the madness has already well and true begun. Don't believe us? Just take a look at what happened Tuesday night.
It all started in the Northeast Conference Championship between Wagner and Bryant, when Wagner fans, on the wrong end of an ugly blowout, got sucked into ugly brawl in the stands that caused the game to be delayed over 30 minutes.
Thankfully the respective coaching staffs managed to keep their players from going Full Artest, but try not to think about the fact that shirtless kid will one day be your kid's boss.
Over in the Horizon League, meanwhile, Wright State stormed back from 16 down with 11:35 remaining to tie it up with Northern Kentucky. Clocking tick down, tourney berth on the line, here was the call on the very neutral Wright State Radio.
Big Cotton McKnight-Pepper Brooks dynamic happening there.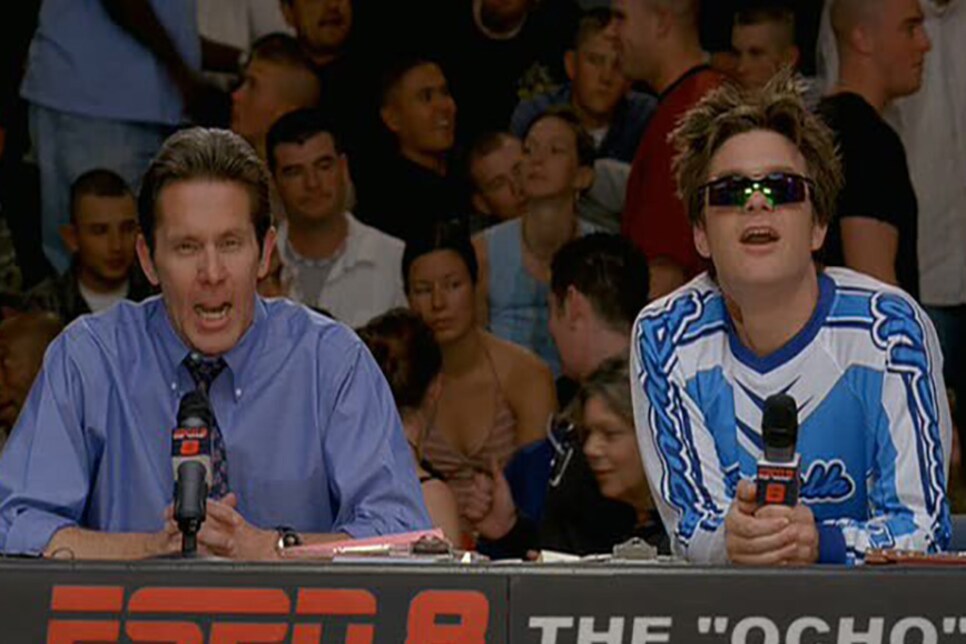 Then, finally, things got fun in the ASUN, when Bellarmine took down Jacksonville to seemingly punch their ticket. Fans stormed the court in pure ecstasy (some also on pure ecstasy) but there was a slight hitch: Bellarmine isn't actually eligible for the NCAA Tournament as they continue their transition to D1. Whoops.
If that weren't convoluted enough for you, the ASUN bid didn't fall to Jacksonville, the loser of the ASUN Championship Game on Tuesday, but instead to ASUN Tournament one seed Jacksonville State, who must have been fully decked out in Knights crimson on Tuesday.
Those are just the highlights (or lowlights depending on which section of the bleachers you're sitting in) from, without a doubt, the wildest college basketball night of the year. Plenty more happened, including ESPN mistaking the 31-4 South Dakota State Jackrabbits, currently riding a 21-game win streak, for San Diego State.
You love to see it. Now go rest your eyes and make sure to drink plenty of fluids. Next week will be here before you know it, and by the looks of things, it will be madness.