The Loop
Brian Stuard went 395 straight holes without a 3-putt and 7 other eye-popping stats from the PGA Tour season
Thanks to Bill Cooney at the PGA Tour for putting together a roundup of some of the 2013-14 season's most interesting stats. Here are a handful that caught our eye:
-- Brian Stuard went 395 holes without a three-putt. That's more than five full tournaments without a three-jack. Perhaps, just as incredible is the fact that the PGA Tour average is 80 holes or more than one full tournament. These guys are ridiculous.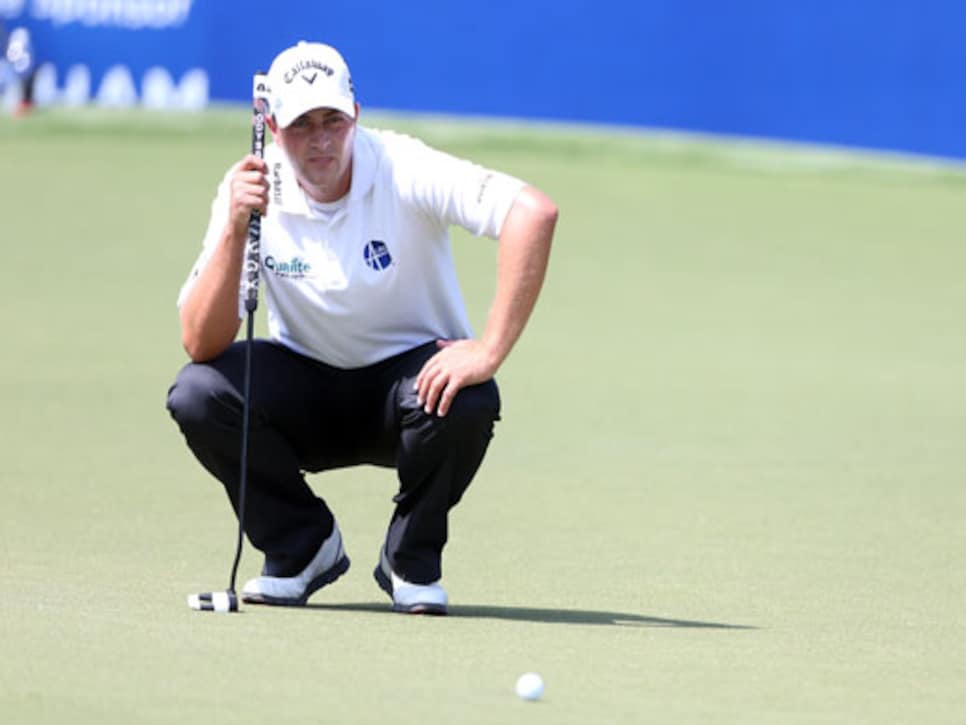 Odds are, Brian Stuard didn't three-putt this green.
-- Speaking of incredible putting streaks, Gary Woodland made it through a second straight season without missing a putt from inside of three feet. He made all 770 of his short putts and has converted 1,641 out of 1,641 the past two years. Maybe to speed up play, the tour should allow him to pick it up when he's inside the leather.
-- Not everybody on tour putted great, though. There were four recorded six-putts at tournaments this year. We won't mention those players' names because we don't want to embarrass them. Eh, they're big boys. Graham DeLaet, David Gossett, Mark Wilson, and Jeff Maggert.
-- Speaking of embarrassing, John Daly wins first place in the "obvious leader in a stat category." There was one score of 12 recorded during the season. It was by Daly at the Valspar Championship. You may remember that as the time John Daly shot 90 on the PGA Tour.
-- Runner-up in the "obvious leader in a stat category" is David Toms. The accurate driver hit 36 consecutive fairways at one point during the season. As predictable as it was for Toms to have the tour's longest such streak, it's still pretty impressive.
-- The best streak of hitting greens in regulation goes to another short hitter, Tim Clark, who gave himself a birdie putt on 28 straight holes. You may be surprised to know that Chad Campbell led the tour in GIR for the season at 72.4 percent.
-- What about the bombers? Bubba Watson led the way in driving distance in 314.8 yards per poke and had the longest drive of the season with a 424-yard blast at the WGC-Bridgestone Invitational. Rory McIlroy's 334.8-yard average at that event, though, was the best average by anyone in a single tournament.
-- Back to the more distance challenged, Jim Furyk proved yet again that you don't need to be long to be a success on tour. Furyk's scrambling average of 69.33 percent led all players and was the fourth-best mark in tour history. Furyk also wound up earning the most money ever in a PGA Tour season by a non-winner ($5,987,395). Not a distinction he was hoping for, but not the worst thing to happen to a tour pro, either.