The Loop
Von Miller just discovered hockey and he is WAY into it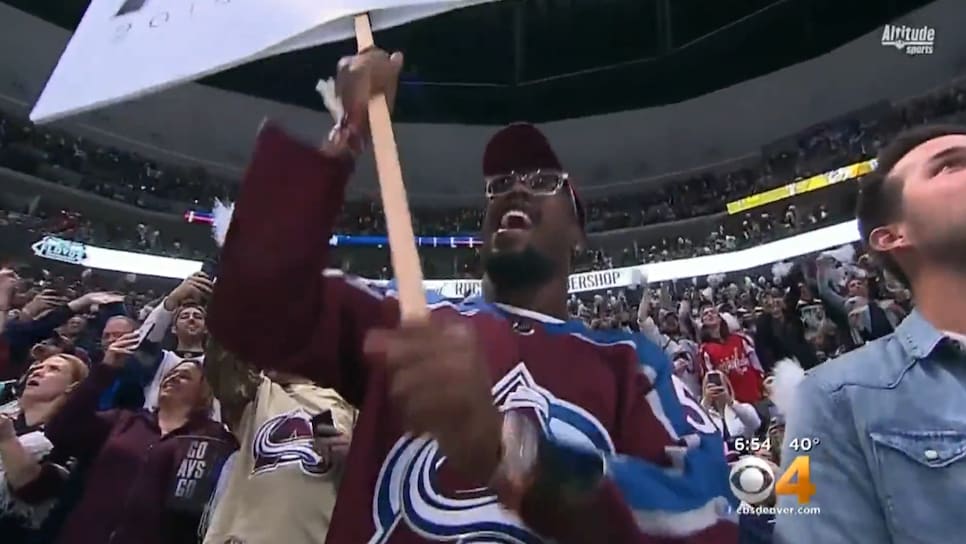 Remember two years ago when a St. Louis man named Tony X tuned into his local Fox Sport affiliate looking for the Cardinals but instead found game 7 of the Blues-Blackhawks first-round matchup and became immediately transfixed by the spectacle of playoff hockey in what remains probably the best Twitter thread in the long, convoluted history of Twitter threads?
Well, on Monday night Broncos outside linebacker and Super Bowl XXVIII MVP Von Miller had a very similar out-of-body experience, only this time up close and personal, serving as the unofficial hypeman for the Colorado Avalanche's game 3 matchup with the Nashville Predators:
The Avalanche went on to win in a 5-3 thrillah and the following morning, Miller was asked about his formative hockey experience. From the sound of things, he definitely caught the ol' blue line bug:
So sure, he doesn't know whether it's a hockey "match" or "game"—and don't even think to ask him about the damn power play—but that doesn't change the fact that Von Miller is now hopelessly, irrevocably a Hockey Guy™. All that's left to do is introduce him the likes of Roy, Sakic, Forsberg, and Foote, and then the hook will well and truly be set (ooh, bad euphemism, sorry).