The Loop
While accustom to seeing schools field solid men's and women's programs—Duke, UCLA, Arizona State to name but a few—I can't recall of late one university having its two squads perform as well on the same day as Tennessee did Sunday.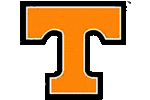 Both Tennessee programs have been ranked in the Golf World top 25 the past few years, but the victories (the first of the fall for each) are significant in that they each help lift the two Knoxville teams from merely good "on paper" to good "on the course" for the 2006-07 season.
"We knew we were within range, and with the greens the way they are, we knew we had a chance if we played well," noted women's coach Judi Pavon. "I'm really, really proud of our team for hanging in there and believing in themselves and then going out in that playoff."
Pavon's squad entered the fall trying to replace the face of the Lady Vols for the past four years: former SEC player of the year Violeta Retamoza. Suffice it to say, the coach saw again that members of her returning squad was ready to step up and perform. Last month it was sophomore Nicole Smith who came from under the radar to win the Golf Daytona Beach Fall Preview. This past weekend it was Angela Oh, a freshman from Maple Shade, N.J., who made a clutch birdie in the playoff to give Tennessee the win after finishing T-5 individually, her best showing in four starts. With a little more consistency from All-American candidate Marci Turner, the Lady Vols are a legitimate top-10 team.
Men's coach Jim Kelson, too, got to see a trio of his players emerge as possible leaders for the spring with top-10 performances from junior Philip Pettitt (second place, three shots back of ETSU's Rhys Davies), junior Charles Ford (T-3) and senior Tino Weiss (T-9). For Pettitt and Ford, it was their second top-10s of the season.
"I am extremely proud of how the team played and competed," Kelson said. "It is a huge win for our program. We can really build on this. This one meant a great deal."
You can make the argument the SEC is the toughest conference of any in either men's or women's golf. Needless it to say, the play of the two Tennessee teams only bolsters such thinking. Meanwhile, judging from Sunday's performance, you're going to be hearing a lot of "Rocky Top" before the year is through.