Super Bowl Baby
Van Jefferson had to miss celebrating the Super Bowl with his teammates for a very legitimate reason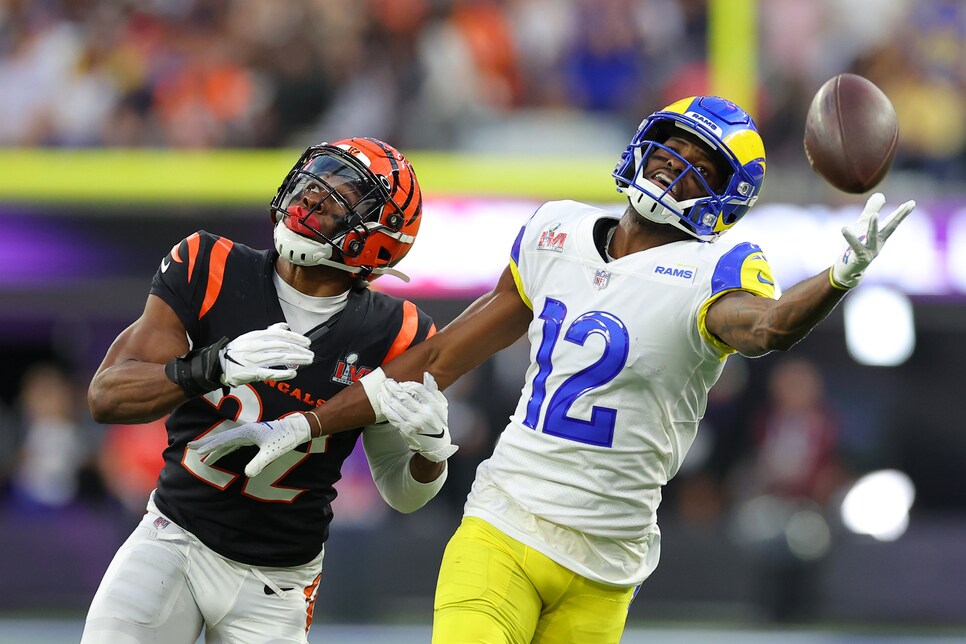 For a football player, there is no greater moment in life than when the confetti rains down on you and your teammates after you accomplish the ultimate goal of winning the Super Bowl. Well, actually, there is one greater life moment, as L.A. Rams wideout Van Jefferson found out on Sunday evening.
Jefferson, who caught four passes for 23 yards in the Rams' 23-20 victory, immediately bolted from SoFi Stadium after the final whistle for the No. 1 drop-everything-you're-doing moment in life: your child's birth. Jefferson's wife Samaria had gone into labor midway through the game, and she was rushed to the hospital.
Jefferson was completely unaware of the sitatuon, per Samaria's request. According to The Athletic, Samaria had her family and the Rams' support staff under strict instructions not to tell her husband if she had gone into labor midway through the game. At 40 weeks pregnant, they all knew it was a possibility, but as Samaria told The Athletic's Jourdan Rodrigue a few days before the big game, she wanted Van to focus on the task at hand and meet her at the hospital after.
"I will never take that moment from him," said Samaria, who began dating Jefferson in high school. "I want to see him glorify God on the field that day. Knowing Van and how he is so caring, he just worries so much about me and the kids. If I did tell him or someone told him during the game, he would come off that field. We're saying 'Hey, you go play. We'll see you after."
Had Jefferson known and came off the field, then the Rams would have been down two of their top wide receivers, as they'd already lost Odell Beckham Jr. earlier in the game. Head coach Sean McVay and Rams fans everywhere thank Samaria for her service. Wife of the year material.
Once the final whistle blew, Jefferson grabbed he and Samaria's first child, five-year-old daughter Bella, and went straight to the hospital for the birth of his son. What a roller coaster ride of events. Here's a photo from Jefferson's Instagram story: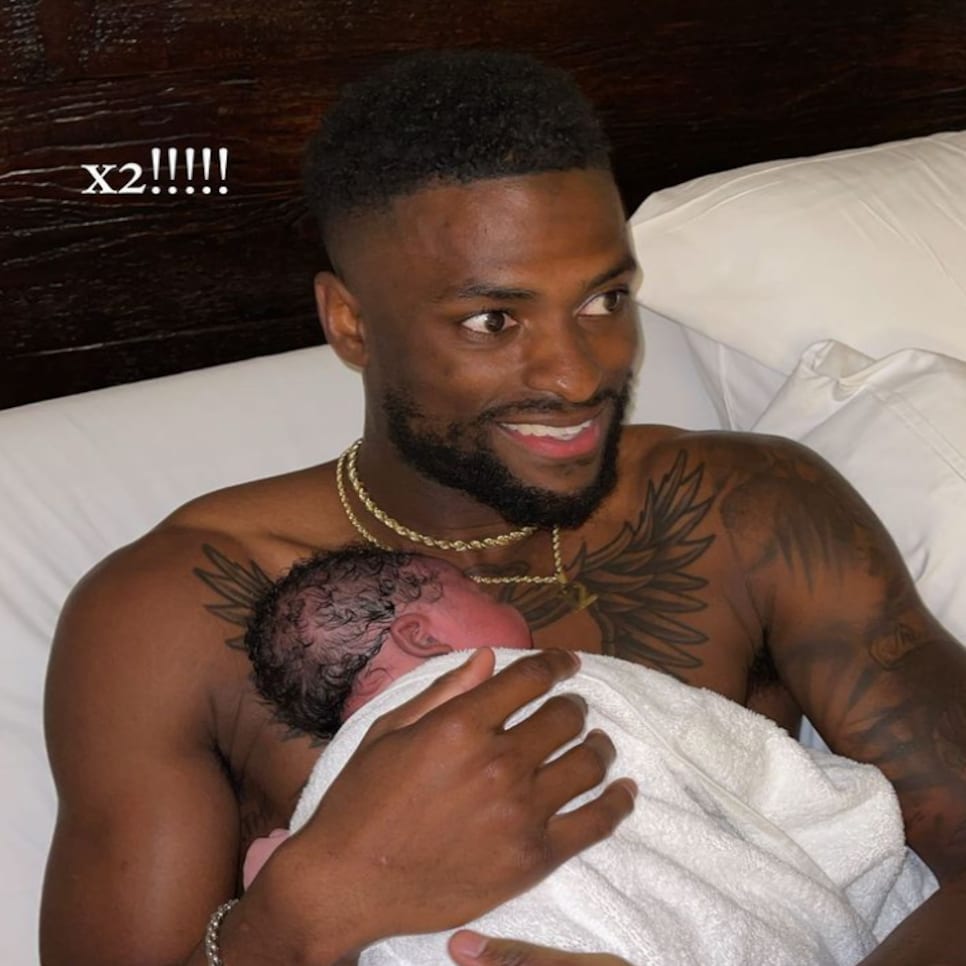 Yeah, we'd say Van made the right call on ditching the celebration. Now he has a new baby and a Lombardi trophy, and there's still much more celebrating to be done.