News
HBO revisits the incredible story of how Golf Digest helped free a man from prison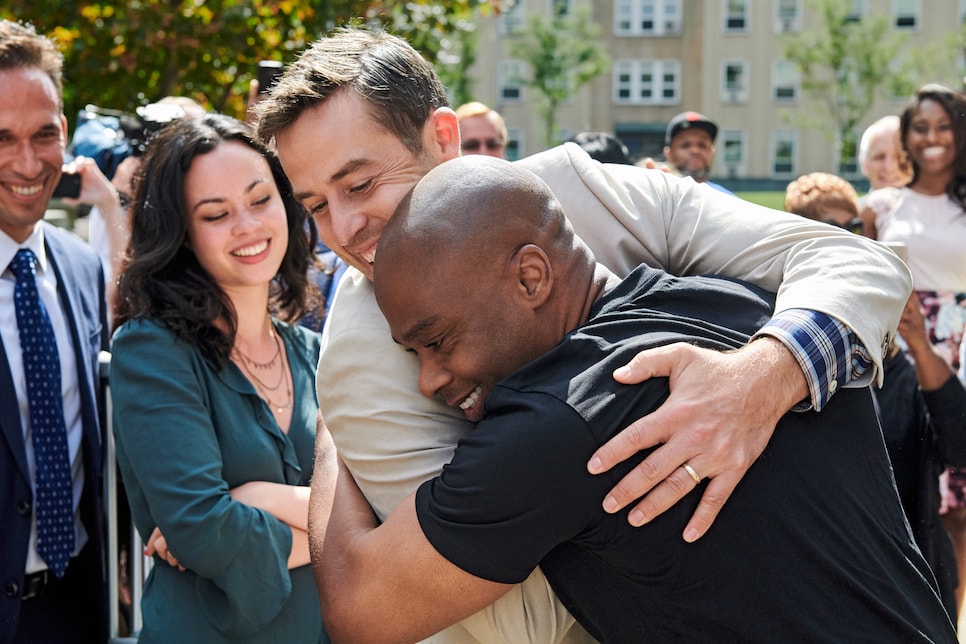 Photo by Jonathan Mehring
Last week, we ran a Golf Digest instruction story about how to escape trouble from the trees with the headline, "Tiger Woods shows you how to get out of jail with a big hook." This somewhat typical golf tip reminds us of another of our stories that was revived this week—far less typical in that it was actually about helping a man get out of jail.
In our brand's 70-year history, it's fair to say no story compares to that of Valentino Dixon, the artist who walked free from a wrongful murder conviction in no small part because of reporting by Max Adler in Golf Digest. We've covered the incredible sequence of events before—you can start here, and maybe here, then here—but it starts with Dixon's wrongful murder conviction, continues with his passion for drawing golf courses while in prison and ultimately leads to Adler and others scrutinizing the inconsistencies of his legal case. In 2018, after multiple stories in Golf Digest and the diligent work of attorneys, Dixon's murder conviction was vacated and he walked free out of the Erie County (N.Y.) courthouse. The following spring, he was shaking hands with Tiger Woods at the Masters.
Now the Dixon saga is covered in detail in the latest episode of HBO's "Real Sports with Bryant Gumbel." Along with Dixon's first-hand reflections, the segment, "Fairway to Freedom," features Adler, now the magazine's editorial director, describing his initial impressions of Dixon's story, and his decision to investigate the case further. You can see a preview of the episode below.