U.S. Women's Open 2023
Rose Zhang suffers a disaster at Pebble Beach's treacherous cliffside No. 8
Rose Zhang looks for her ball on the eighth hole during the first round of the 78th U.S. Women's Open.
Ezra Shaw
PEBBLE BEACH — It is the most knee-knocking, white-knuckle shot in all of golf. None other than Jack Nicklaus deemed it the "most dramatic." And why not? On the eighth hole at Pebble Beach, players stand on an outcropping of land, the Pacific Ocean 70 feet below.
In 2022, Jordan Spieth created the most news about the eighth in years when he chose to hit a shot near the precipice. Spieth would later admit, "I wish I hadn't done it. In fact, I regret doing it."
On Thursday in the U.S. Women's Open, there was a different kind of drama with one of the game's young stars. With the players forsaking their longest shots for fear of driving over the cliff's edge, they were laying back off the tee. Rose Zhang, who had just birdied the seventh to get to two under, hit a 189-yard tee shot that left her with a long carry, 202 yards to the flagstick. The air was damp and cold, and the wind seemed to be crossing across the players' faces.
Zhang chose a wood, but from the moment she struck it, she watched anxiously as her ball dipped like a seagull and into the brush on the bank in front of the green. From the movement of the marshals (or lack thereof), they clearly didn't see where the ball flew in.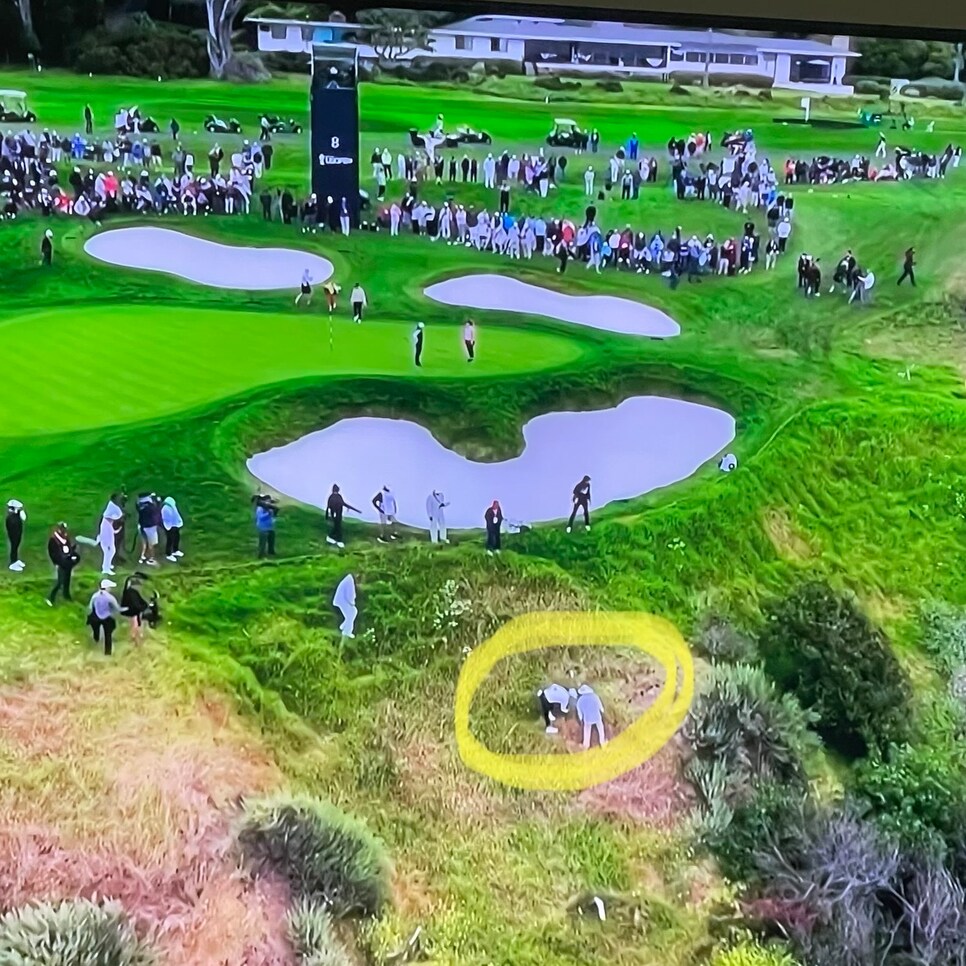 The trouble in this case was that Zhang had to walk to the hole and look for the ball. Maybe this wasn't quite as daring as Spieth's move, but Zhang did climb several feet down looking. Not able to find her ball, she had to take the ride of shame in a golf cart back to the top of the cliff to play what would be her fourth shot after the penalty.
From 172 yards, Zhang hit a beautiful shot onto the green, giving her a 13-foot putt for what would have been a very impressive bogey. But she missed on her roll and suffered a double-bogey that knocked her back to even par and off the first page of the leaderboard.
This would be no solace to Zhang, but she was not alone in her misery at No. 8. For the day to that point, there had been seven other double bogeys and one 7 to go with 34 bogeys. The hole was playing as the fourth-hardest in the round.