Money
Bailey Tardy once missed earning her LPGA card by $343, now has chance to win $2 million in U.S. Women's Open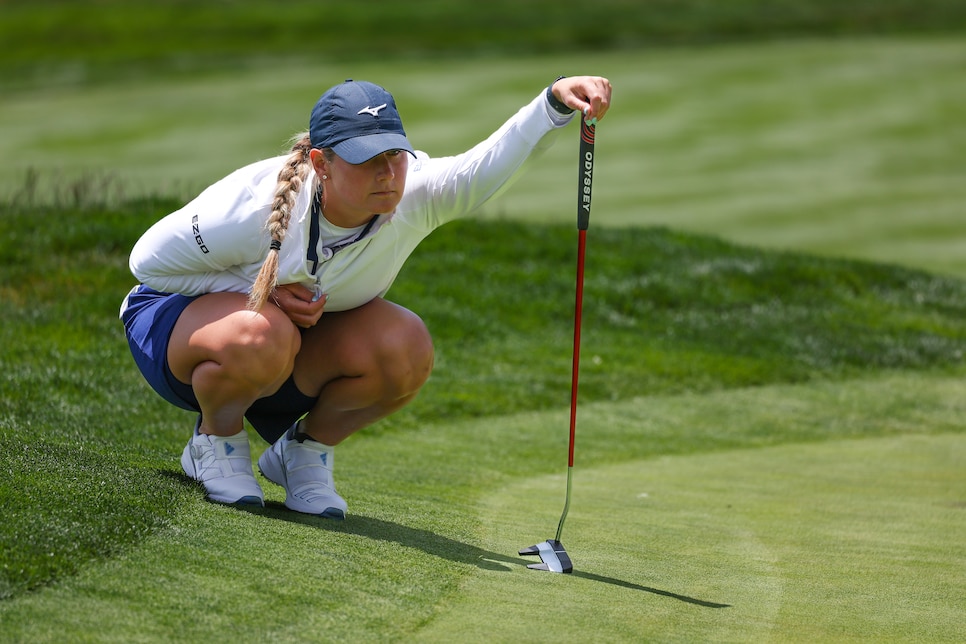 Bailey Tardy lines up her putt for eagle on the second green during the third round of the 78th U.S. Women's Open.
Harry How
PEBBLE BEACH — Sunday at the U.S. Women's Open presents a life-altering opportunity for Bailey Tardy. Of course, winning the major is on the line, as Tardy sits three shots off the lead of Nasa Hataoka. But this week is an ocean of economic opportunity compared to the rest of Tardy's five-year professional career.
Her biggest single-week paycheck is $30,000 for Tardy's victory in the 2021 Copper Rock Championship victory on the Epson Tour, the LPGA Tour's developmental circuit. She's made just over $37,000 this season in her rookie year on the LPGA.
Winning the $2 million first-place check this week would be nearly 54 times more than that.
Tardy's first priority should she cash a big check: buy a home.
"I've lived with my parents for the majority of my life and moved down to Florida for the offseason, and then this has been like the first time I've lived in Atlanta not in my parent's home," Tardy said on Saturday night. "So definitely—solely because I couldn't afford it. I couldn't pay for rent, and I didn't think it was worth paying rent when I was on the road so much.
"So, yeah, definitely buying a home and having a nice backyard for my dog to run in."
Since Tardy, 26, turned professional after finishing college in 2018, she spent her first four years as a pro on Epson. She had one win alongside 14 top-10s and earned just over $200,000 in her Epson career. One year, she missed earning her LPGA card by an excruciating $343.
Despite making it to the LPGA this year, Tardy has yet to increase her bank account due to a poor season, with five missed cuts and one WD over 10 starts. Her best finish is a T-23 at the Lotte Championship, earning her $18,278. Tardy only made more than that while receiving the $8,000 that players get when they miss the cut.
That is different from what one would call a lucrative playing career. It can all change, thanks to her performance at Pebble Beach. The $11 million purse is the richest in the tournament's history, and even if she doesn't win, Tardy could make $1.18 million for second and $750,000 for third. Anyone in the top 10 will earn more than $260,000.
"My roommates were joking, if you win this tournament, we're all becoming your housemate," Tardy said.
It would take a 47th-place finish or better this week to set a new career earnings best. Barring catastrophe, she's set to beat that Sunday. Yet instead of imagining her dog running around the new backyard of a dream home, Tardy is focused on her last round at Pebble.
"I'm not really out here to make money," Tardy said. "I'm out here because this is what I love to do. Yes, this is my job, but at the end of the day I enjoy this so much that it doesn't feel like work to me. Sure, there's a big paycheck that could be at the end of this or that is technically, regardless. But yeah, I'm not really thinking about the money."