U.S. Women's Open 2021
Under some fire for Olympic Club setup, USGA sticking by the test it plans for U.S. Women's Open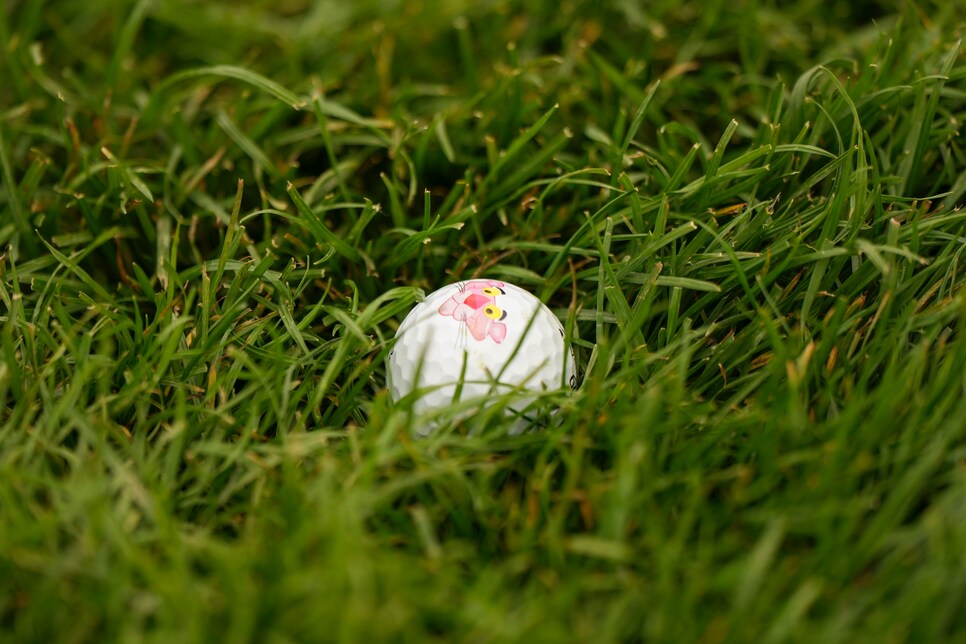 Paula Creamer's ball sits in the rough during a practice round at the 2021 U.S. Women's Open.
Darren Carroll
SAN FRANCISCO — Look closely at the USGA logos surrounding The Olympic Club this week. The most prominent one is the trophy placed among the words, "76th U.S. Open," with "The Olympic Club" in smaller type. Notice what's missing? The word "women."
Through their careers, those from the USGA will remind us, players such as Annika Sorenstam and Karrie Webb have not referred to their victories in the national championship as the "U.S. Women's Open." To them, they triumphed in the "U.S. Open," plain and simple. They can take as much pride in that achievement as any male champion.
And it is to that end that the USGA won't apologize for or minimize how difficult the challenge will be this week on the Lake Course. There are murmurs on the grounds among players and caddies that because of the rough, dampness, wind gusts that could reach 20 mph and general ferociousness of the layout, any red number in a single round will be hard to come by. Some think the winning score could bring back comparisons to Jack Fleck's 1955 U.S. Open upset of Ben Hogan at Olympic, when they both finished 72 holes at seven over par.
John Bodenhamer, the USGA's senior director of championships, said on Wednesday morning that he heard such talk from a couple of caddies with whom he chatted during a USGA function on Tuesday night.
"These players are good!" Bodenhamer said. "They're going to find a way to hit those fairways, they're going to make putts, and you're going to see players under par. You're just gonna! I'll say that now. I don't know what it will be. But they're damn good, and we want to showcase that. And it is hard, and when they do excel and they shoot under par on a hard place, I think it just showcases that side of what they do."
Bodenhamer chuckled when adding, "We're going to hear some grousing—I had to pitch out three times today; boy, that green was pretty darn fast; what was that hole location about?"
His response: This is the U.S. Open.
"We don't want to dumb it down," he said.
Of primary concern for the players is the primary rough, and the fact that the fairways run straight into it without an intermediate trim to soften the blow of missing the short grass by a couple of feet, or even inches. LPGA Tour veteran and major winner Angela Stanford called the rough "shocking" and said, "I told the USGA guys that somebody lost the key to the lawnmower. Holy cow."
Rachel Heck, the NCAA women's national champion from Stanford, said she got her first taste of The Olympic Club rough on Sunday—on her very first hole, the 528-yard par-5 No. 1. She recounted driving into the rough, trying a 5-iron that only advanced 40 yards into more rough, hitting her third shot across the fairway into—yes, more rough, and then she finally found the green.
"So that was good off the bat to see that," she said.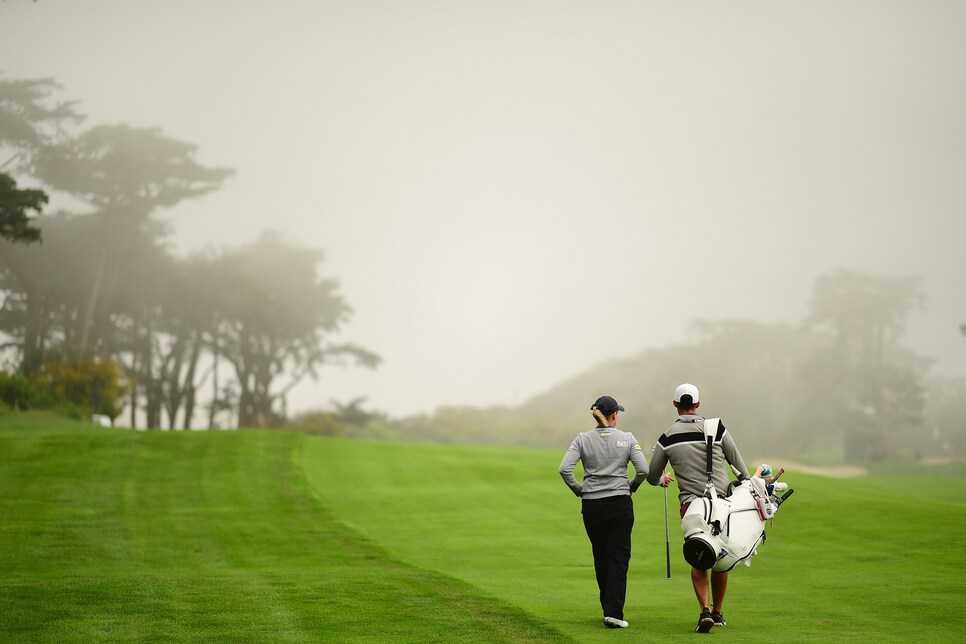 Damp conditions and no first cut of rough will make the Olympic Club play more dififcult for the U.S. Women's Open.
Robert Beck
The rough has since been evenly trimmed to 2¾ inches, which is what it will play for the championship, Bodenhamer said.
"The rough is penal," he said. "But it's U.S. Open rough. That's what we want it to be." He insisted that players could come close to reaching greens with mid-irons out of the rough. "Anybody can pitch out," Bodenhamer said. "You're going to see some birdies, but you're going to see some double bogeys. The individuals who can minimize the double bogeys or three-putts are going to find success here."
Bodenhamer said that the rough has been mitigated to some degree by fairways that are 10 to 20 percent wider than the men faced in the last U.S. Open contested at Olympic in 2012. Similar to the Women's Open setups at Oakmont in 2010 and Pinehurst in 2014, the course will play significantly shorter. The listed yardage for the 2012 U.S. Open at Olympic was 7,170 yards. This week, the Lake's tipped-out yardage is 6,457—or 713 yards shorter. (Seven of the 11 par 4s will play at less than 400 yards, with No. 7 playing at 263 and the 18th at 326.)
The USGA says this is the kind of storied venue and test the women have been clamoring for, and whatever the conditions, they have seen an excitement among the players this week that rivals any buildup they've experienced in 76 years.
"To see the players arrive on site and immediately start to, through their [social media] channels, to be so genuinely thrilled to be at the Olympic Club with all of its history … that's very tangible to us," said Beth Major, the USGA's senior director of communications who has worked at major championships for more than two decades. "That's what we're trying to accomplish, to give these players the greatest stage to showcase their talents."
Paula Creamer, who won her ony major in the 2010 U.S. Women's Open at Oakmont, summed it all up in three words on Wednesday.
"Venue," she said, "is everything."