The Loop
USGA expected to announce changes to rules violations reported on TV
Changes are coming to armchair rules officiating.
The USGA and the R&A are expected to announce Tuesday new stipulations on how video is used in the reporting of potential rules violations. This announcement is part of their biennial review of the Decisions on the Rules of Golf and will take effect Jan. 1, 2014.
Other changes to the decisions book are expected, but addressing how video evidence is used seems timely considering that Tiger Woods was embroiled in several rules controversies this past year that were caught on video and reported.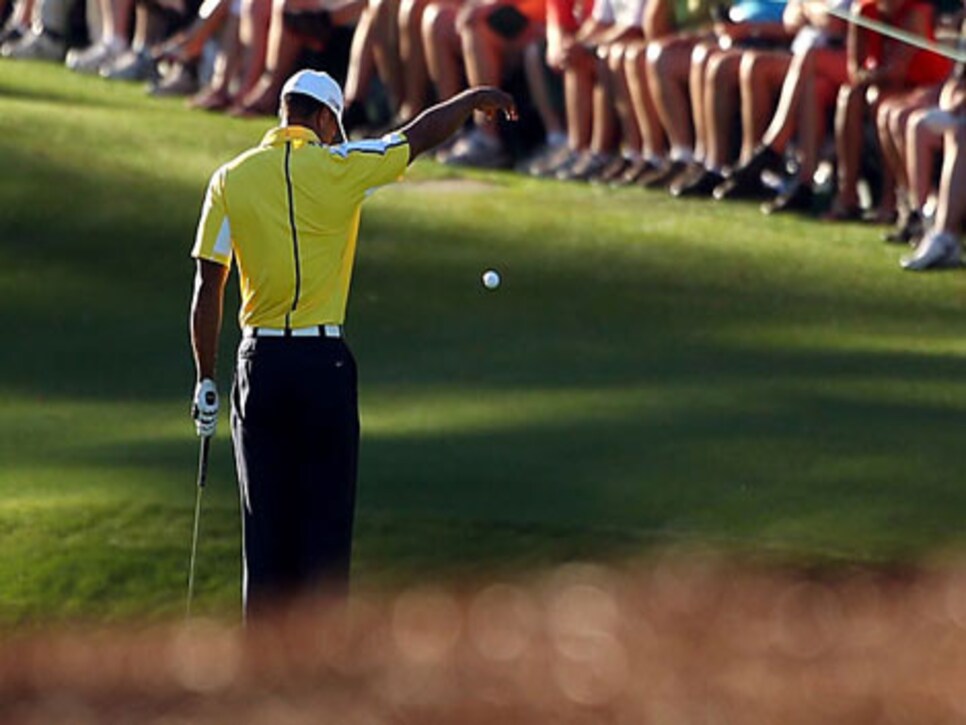 The most famous came with his improper ball drop during the second round of the Masters in April (above) while his most recent was in September when he was given a two-stroke penalty at the BMW Championship for accidentally moving his ball while trying to remove loose impediments.
PGA Tour commissioner Tim Finchem recently discussed the "difficult and awkward" nature of fans alerting officials of rules breaches and said the tour would be studying the matter. A change by the USGA and R&A in the Decisions would keep the tour from needing to consider a policy that might run counter to the Rules of Golf.