News
USGA postpones Sunday play at U.S. Mid-Amateur outside Atlanta as Hurricane Nate nears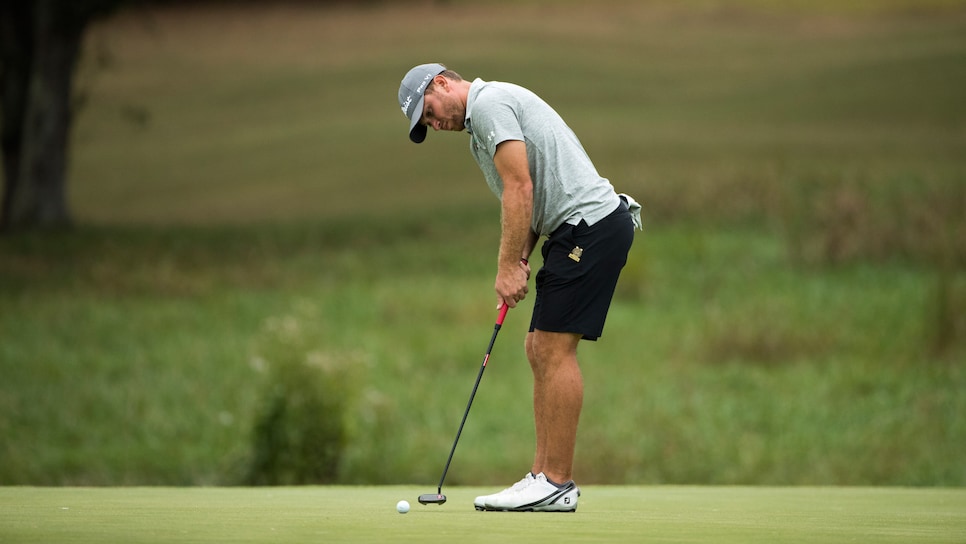 Copyright USGA/Chris Keane
The USGA has taken the offensive by playing defensive as Hurricane Nate sets its sights on the southeast U.S. Officials announced on Saturday night that the second round of stroke play at the U.S. Mid-Amateur Championship, schedule for Sunday at the Capital City Club and Atlanta National Golf Club outside Atlanta, has been postponed with the anticipated rain and windy from the storm.
In a USGA release, it was noted that the decision on play "was reached with consideration to operational and logistical issues. Officials will remove all tee signs, banners and tenting on Sunday morning in anticipation of the storm.
Chad Wilfong and Joshua Irving each shot three-under par scores on Saturday to take first-round stroke-play lead. Wilfong, a 37-year-old reinstated amateur, shot a 67 on the par-70 Capital City Club's Crabapple course, which will host the match-play portion of the event. Irving. a quarterfinalist the past two years in the championship, shot 68 on the par-71 Atlanta National G.C.
Defending champion Stewart Hagestad shot a two-over 23 at Atlanta National to sit in a T-38.
Officials hope to have an announcement about Monday playing and the week's remaining schedule on Sunday evening. The original schedule called for stroke play to finish on Sunday with the first round of match play to be held Monday, second and third round on Tuesday, quarterfinals and semifinals on Wednesday and the 36-hole championship match on Thursday. Trying to get play to conclude on Thursday becomes a difficult challenge with Sunday completely washed out.
All practice and clubhouse facilities will be closed to participants on Sunday.
The last time the U.S. Mid-Amateur lost a full day of play was in 2009 when the first round of match play at Kiawah Island (S.C.) Club was postponed for weather.
UPDATE, Sunday, Oct. 8—USGA officials after decided to simply push back the entire schedule at the Capital City Club by a day. The second round of stroke-play qualifying will be set for Monday, with match play going from Tuesday to Friday, when the 36-hole championship match is now scheduled.