News
USGA names seasoned college coach Chris Zambri first leader of U.S. National Development Program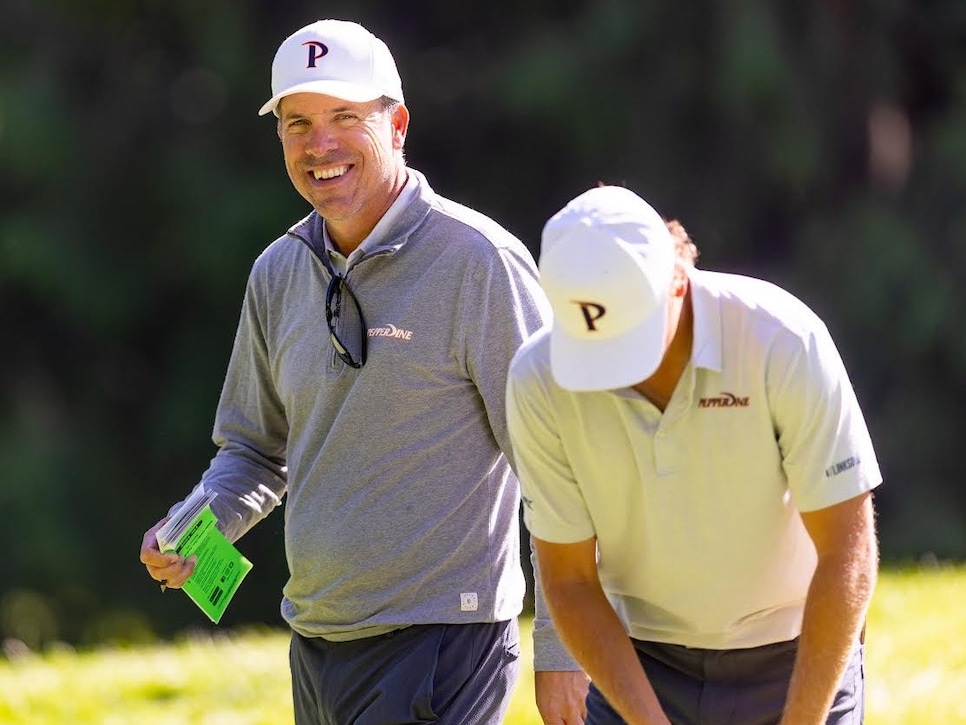 Chris Zambri has coached at Pepperdine and USC. (Pepperdine Athletics photo)
The USGA announced on Tuesday that longtime college coach Chris Zambri has been named the first head coach of the U.S. National Development Program.
The USGA said Zambri, who begins the job on Nov. 1, will lead the overall direction of the National Team program while also guiding elite golfers selected to represent themselves and the U.S. in international competitions. Zambi also will work to develop a network of coaches at the regional and state level, so as to best identify and develop American golf talent.
He will team with Dr. Beth Brown, senior player development advisor, to work selected players through a program that will "expose athletes to physical, technical and mental loads required to compete successfully at the highest levels of the sport."
"Chris has had an illustrious coaching career and boasts a proven track record of nurturing talented young golfers, helping them develop and take the next steps in their careers," Heather Daly-Donofrio, USGA managing director, player relations and development, said in a press release. "Between his experience as a player and coach, coupled with his passion and leadership, we could not think of anyone better suited to help foster the next generation of elite American golfers."
Zambri has most recently been the associate head coach of the Pepperdine men's golf program, which won the 2021 NCAA national championship under head coach Michael Beard and Zambri. He spent 14 years on the coaching staff at his alma mater, USC, including head coach, and during that time the Trojans won three regional titles and were runners-up in the 2015 NCAA Championships.
As a pro golfer, Zambri spent nearly seven years (1997-2004) on the Korn Ferry Tour, finishing as high as 19th on the money list in 1998.
"This country boasts an incredible depth of golfing talent, and I look forward to playing a key role in developing and supporting the next generation of truly great American players," Zambri said in the press release.
The U.S. National Development Program was announced in February and, like those that are well-established in other countries, is designed better identify and develop American players' golf skills while also providing the needed financial support to compete at the highest levels.