News
This small rules change to the U.S. Open could have major implications on tour cards for 2023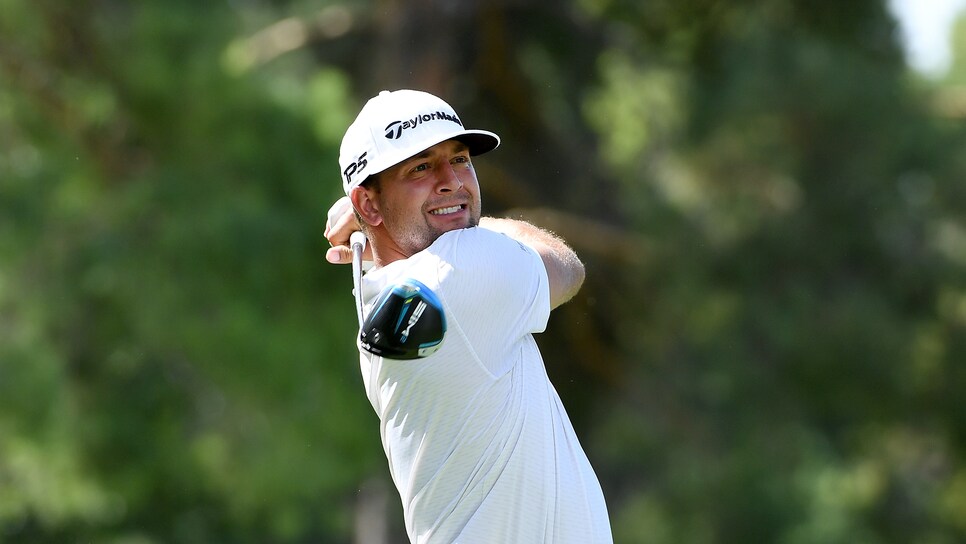 BOISE, IDAHO - AUGUST 19: Taylor Montgomery hits his tee shot on the fifth hole during the second round of the Albertsons Boise Open presented by Chevron at Hillcrest Country Club on August 19, 2022 in Boise, Idaho. (Photo by Steve Dykes/Getty Images)
Steve Dykes
Playing at the 2021 U.S. Open cost Taylor Montgomery a PGA Tour card. Players who find themselves in a similar position won't face the same dilemma.
The PGA Tour Policy Board and Korn Ferry Tour Player Advisory Council formally announced a policy change on Monday that will enable Korn Ferry Tour members who earn FedExCup points at the U.S. Open to have those points count toward their total on the Korn Ferry Tour points list.
"We have immense pride in the talent level of our Korn Ferry Tour members, and it's always thrilling to see them compete—and contend—in major championships," said Korn Ferry Tour president Alex Baldwin. "This policy change is something we've been exploring with our membership and our Player Advisory Council for a few years, and we look forward to cheering on our members as they compete in the U.S. Open this season and beyond."
Historically Korn Ferry members who qualified for the national championship had to weigh the issue of competing in a major which, outside a win, offered little chance for a player to improve their mini-tour standing in pursuit of a PGA Tour card while their colleagues could gain points at the circuit's tour stop that week, the Wichita Open. No player epitomized this predicament than Montgomery, who made the cut at the 2021 U.S. Open at Torrey Pines but received no Korn Ferry Tour points. Montgomery finished the year 26th on the KFT's point list (the top 25 earn their cards). Had he played the Wichita Open instead and finished better than T-38—and for what it's worth, Montgomery finished T-16 at the event the previous year—he would have earned promotion.
Coincidentally, the year prior, Will Zalatoris, getting a berth in the U.S. Open via a Korn Ferry Tour exemption, parlayed that opportunity into a full year on the PGA Tour after finishing T-6 at Winged Foot.
"I think it's an awesome change," said Montgomery, who ultimately earned his tour card this past season.. "At a U.S. Open, you want the best players in the world, and a lot of the best players in the world are on the Korn Ferry Tour. I think you've seen that the last couple years with guys like Zalatoris, Sahith (Theegala), guys like that, and there are only going to be more to come from that tour."
This is the second big announcement between the Korn Ferry and USGA this season. In January, the USGA announced that the No. 1 player on the Korn Ferry Tour points list at the conclusion of each season will receive an exemption into the following year's U.S. Open. Justin Suh earned this honor, capturing the season-ending KFT Championship.