News
U.S. Women's Open 2020: The Jutanugarn sisters came close to topping this sibling record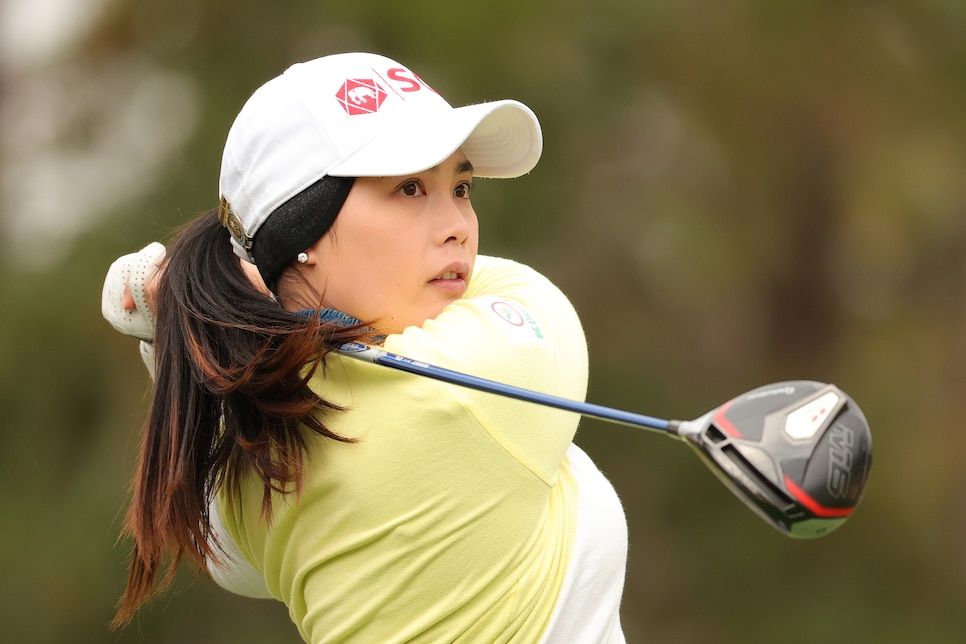 Moriya Jutanugarn of Thailand on the 17th tee during the final round of the 75th U.S. Women's Open Championship. (Photo by Carmen Mandato/Getty Images)
Carmen Mandato
Near the top of the leader board at the U.S. Women's Open there was a last name repeated twice: Jutanugarn. Sisters Moriya and Ariya, who won the 2018 U.S. Women's Open, were both in contention on Monday at Champions Golf Club in Houston. Moriya finished T-6 at two over, five shots back of eventual winner A Lim Kim. Ariya finished one back of her older sister, coming in T-9.
One would think that a pair of top 10s would be among the best tandem results for siblings in the history of the biggest major in women's golf. And it was. But it wasn't the best.
Remarkably, T-6 and T-9 wasn't good enough to outperform a different pair of sisters in the U.S. Women's Open. The best showing belongs to Marlene and Alice Bauer (Marlene playing under her married name, Hagge), who both finished tied for sixth in the 1957 U.S. Women's Open, played on Winged Foot's East Course.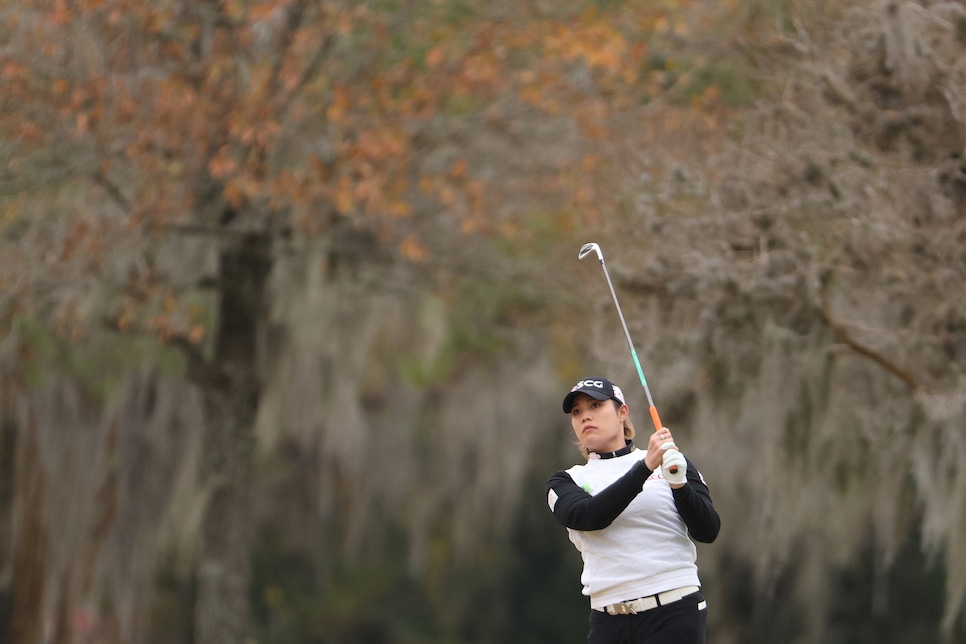 Ariya Jutanugarn plays the sixth hole during the final round of the 75th U.S. Women's Open Championship. (Photo by Jamie Squire/Getty Images)
Jamie Squire
The Jutanugarns, Annika and Charlotta Sorenstam, and Jessica and Nelly Korda are the only three pairs of sisters to have won on the LPGA Tour.
Though the Jutanugarn sisters weren't able to set a new record at the U.S. Women's Open, their results at Champions Golf Club were still impressive. And they got to do it having been paired together in the third round at Champions Golf Club in Houston.
Upon hearing of that pairing, friends texted the sisters with a friendly reminder: "Please don't fight on the golf course."
"We don't fight, but we just kind of complain to each other a little bit today," Moriya, 26, said after Saturday's round in which she shot a 72 to her sister's 74. "Everyone had a tough day, but I still enjoy it, I enjoy playing with my sister."
Despite the joking around, the two rooted for each other the entire week. Ariya, 25, was hoping to see her sister become a major champion at the end of it.
"She won her first tournament already," said Ariya, a 10-time LPGA Tour winner with two majors to her credit, "and I really am looking forward to seeing her win her major."