News
U.S. Women's Open champ practices at Topgolf after USGA officials close Shoal Creek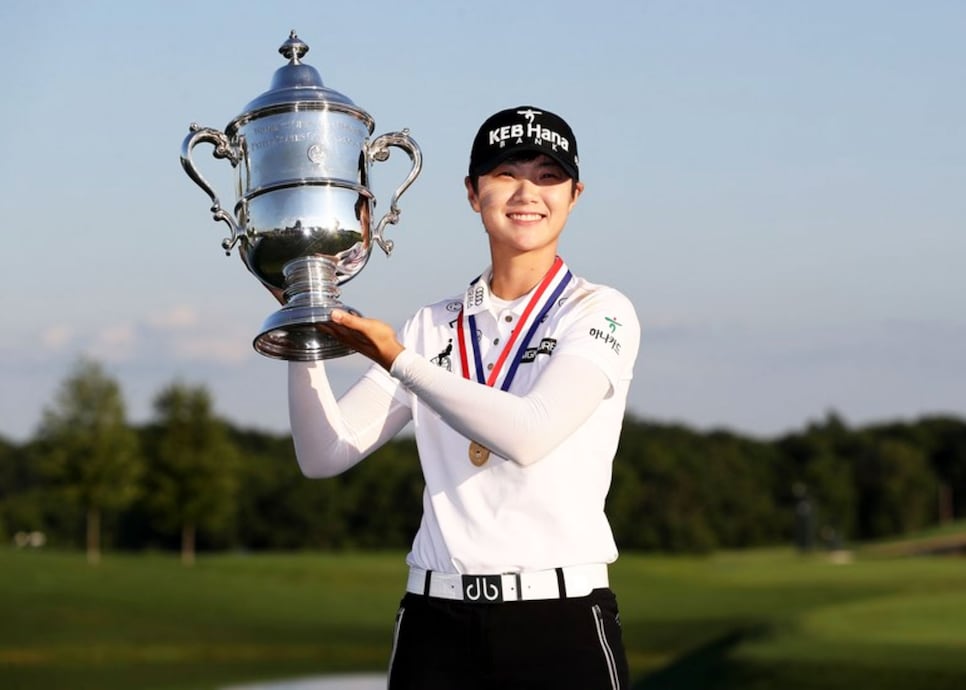 What do you do when you need to get in some last-minute preparation for the U.S. Women's Open but the U.S. Women's Open course is closed? You improvise.
Chris Stevenson, a writer for The Athletic Ottawa, happened to go to the facility as well to pass the time, and stumbled upon Park hitting balls in a bay. He then shared Park's swing on his Twitter account.
"People here and there were stopping to watch her," Stevenson told GolfChannel.com. "I would hit two balls and turn around and watch her hit two. I asked her if I could take a video. She was gracious enough to say yes."
With Shoal Creek still closed through Wednesday morning, fans might want to head to Topgolf to see who else shows up.