News
The U.S. Women's Open is off to a soggy start as officials close Shoal Creek due to soaking rains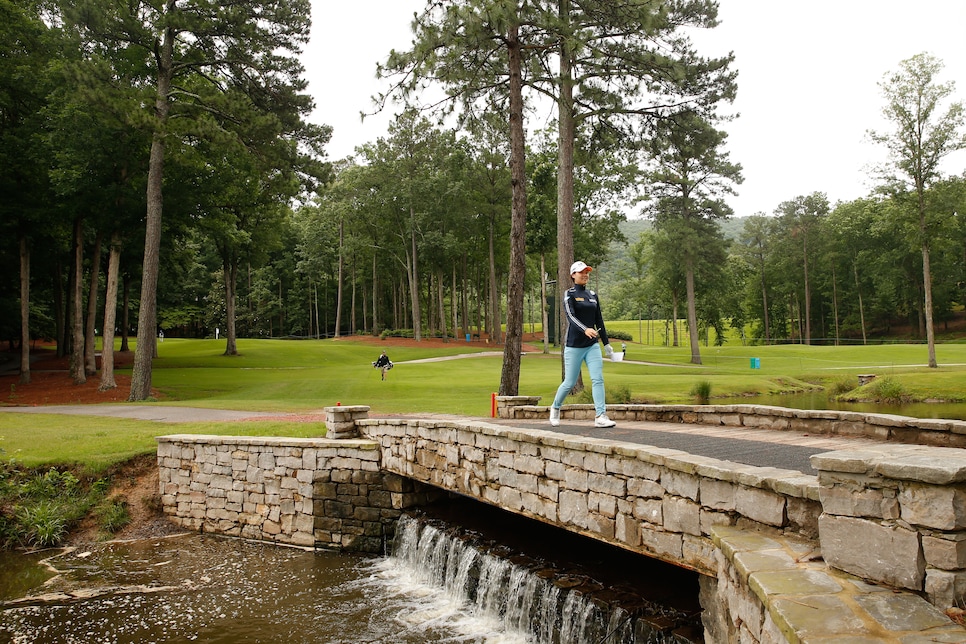 Copyright USGA/Darren Carroll
The U.S. Women's Open is off to an auspicious start. And we're still two days away from the championship beginning in earnest.
A wet spring had already left Shoal Creek in soggy shape, with roughly three inches of rain coming in the last week doing nothing to help the situation. Sadly, that's the same amount meteorologists anticipate falling in Birmingham, Ala., from Subtropical Storm Alberto, which came up from the Gulf of Mexico Monday night and was headed straight over Alabama on Tuesday.
As a preventative measure, USGA officials originally delayed the opening of the course to the public on Tuesday until noon, before ultimately deciding to cancel all practice rounds for the day. Spectators with tickets for Tuesday will have then honored for Wednesday.
Whether Wednesday turns out any better, however, is unclear. The USGA's official forecast calls for a 40-60 percent chance for rain for almost the entirety of the day.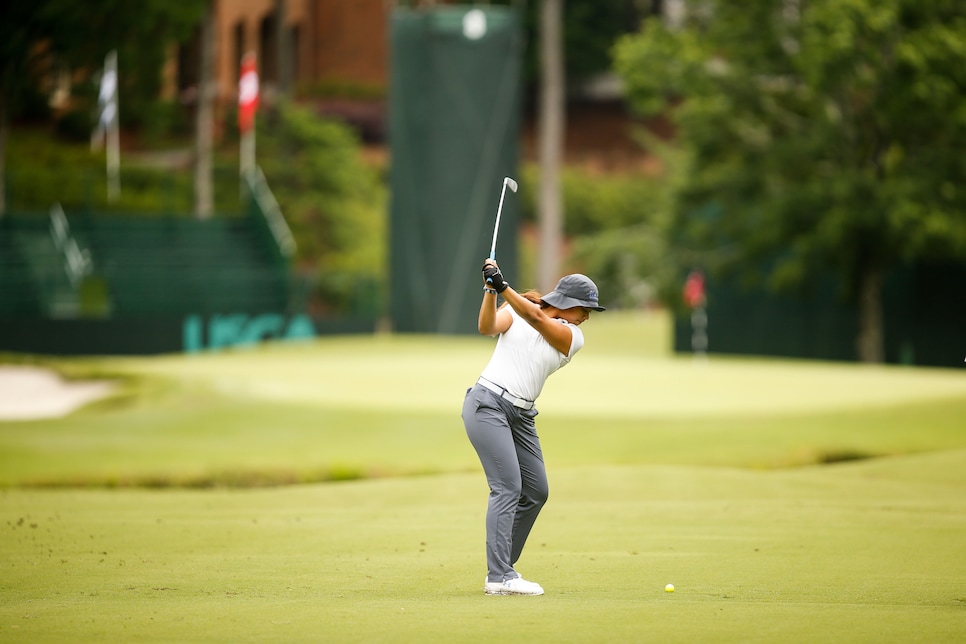 Copyright USGA/Darren Carroll
And as for the four scheduled days of the championship, there's potential for thunderstorms in the afternoon every day with temperatures expected to reach the 90s all week.
It becomes a catch-22 then for USGA officials, who hope the sun will appear to start to dry things out, but are aware that too much of it, combined with humid conditions, can create pop-up thunderstorms that can further delay play.
The question has arisen of whether the USGA might conduct any portion of the tournament using lift, clean and place guidelines, something that have never been implemented previously in the U.S. Women's Open. Officials have not addressed whether this is an option or not—they are expected to talk during a Tuesday press conference—but the forecast hints that it's something to be considered.
"They are going to have to play it up," 2007 U.S. Women's Open winner Cristie Kerr told GolfChannel.com after playing a practice round on the course on Monday. "It's already soaked out there. There are puddles everywhere. Around the greens, it's super muddy."
Copyright USGA/Jeff Haynes
Beyond lift, clean and place, officials are likely to need to mark various water-logged areas as ground under repair, a determination that was already being made ahead of this week.
The USGA acknowledged that cool temperatures at Shoal Creek in the spring have impacted turf conditions in various areas of the course.
"The golf course superintendent's staff, in collaboration with the USGA's agronomy team, has been working diligently throughout the spring to ensure the best possible turf conditions for the championship," read a USGA statement. "While we continue these efforts and evaluate how we will manage these conditions within the Rules of Golf, likely by defining some areas as ground under repair, we are confident that our team is doing everything possible to showcase the course to its fullest competitive potential."
"There is tons of ground under repair," Kerr said told GolfChannel.com, "almost too much to mark on some holes."
Bad weather had followed the LPGA in recent weeks. The Volunteers of America LPGA Texas Classic was shortened to 36 earlier this month and two weeks ago the Kingsmill Championship had to be reduced to 54 holes.