News
U.S. Women's Open field is strongest among 2020 majors; two American stars won't play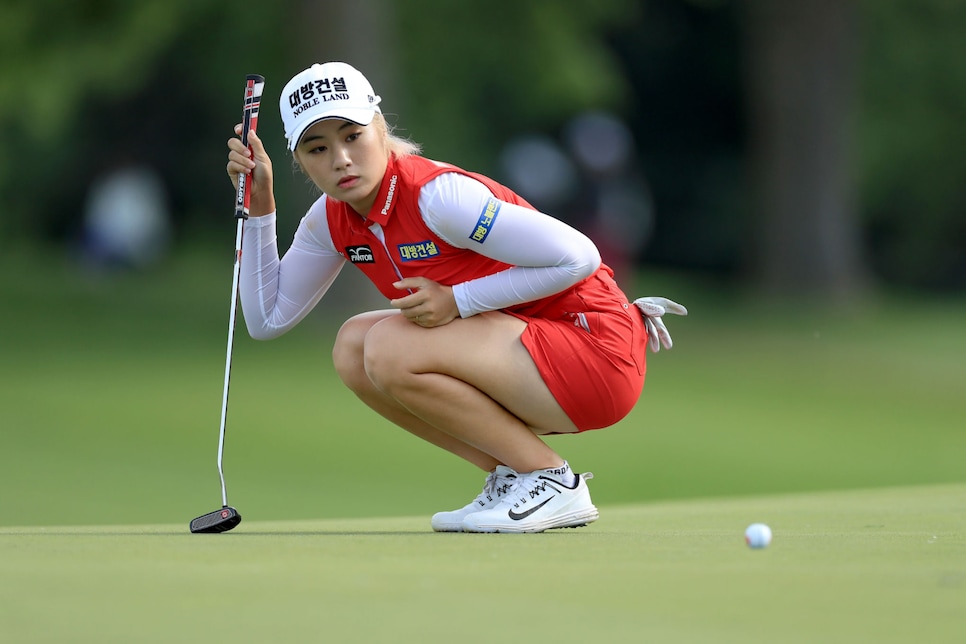 The USGA announced the official 156-player field for the 2020 U.S. Women's Open, and it's the strongest contingent that any major has seen in 2020.
Due to the coronavirus pandemic, players have faced the difficult decision as to whether or not they want to travel to compete in tournaments. Several top-ranked LPGA Tour players who live in South Korea have not traveled much of the 2020 season, instead staying in South Korea and playing in KLPGA events.
But the U.S. Women's Open field features four of the top 15 players in the world who haven't yet played on tour since the restart. That also means they haven't played a major in 2020. World No. 1 Jin Young Ko, No. 9 Sung Hyun Park, No. 10 Hyo-Joo Kim and No. 12 Jeongeun Lee6, who is defending the championship, will all compete at Champions Golf Club in Houston, Dec. 10-13. Park and Ryu have both won the U.S. Women's Open, in 2017 and 2011, respectively.
There was some speculation that two star American past champions would make their 2020 debuts at the U.S. Women's Open, but both Paula Creamer and Michelle Wie West are not participating in the championship. Creamer won the 2010 U.S. Women's Open, making this year the last of her 10-year exemption. Wie West, who gave birth to her daughter, Kenna, in June, was reported to be considering playing in the championship.
Golfweek reported at the end of October that Wie West, the 2014 champion, had been sending swing videos to coach David Leadbetter and hoped it would be safe to travel with her daughter by December, but as the date approached, she's become less sure. Creamer, who has battled numerous injuries, has not competed on the LPGA since October 2019.