News
After nearly a year away, World No. 1 Jin Young Ko returns to the LPGA Tour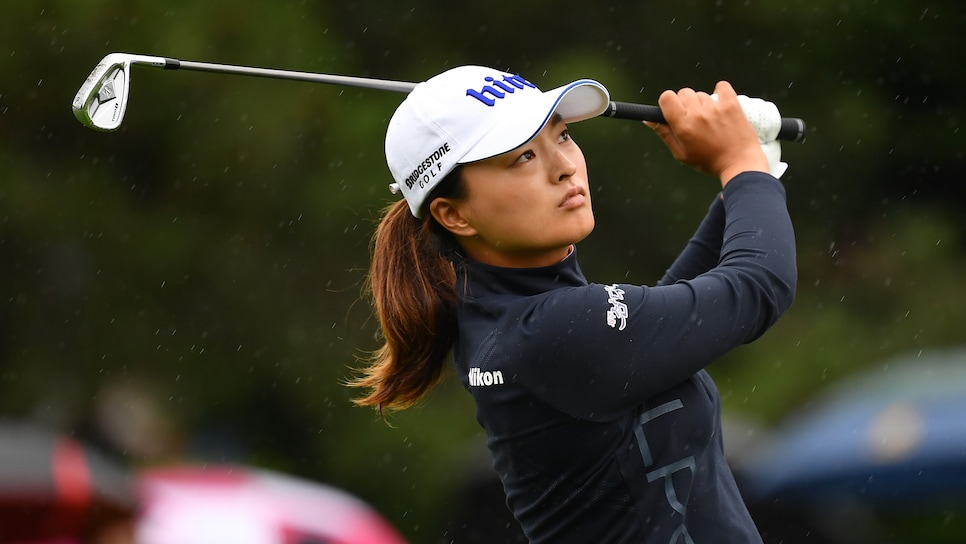 World No. 1 Jin Young Ko has not played in an LPGA Tour event since November 2019.
Stuart Franklin
The World No. 1 in the women's game is returning to the tour of her greatest success. Jin Young Ko decided to not travel when the LPGA Tour restarted competition following the coronavirus shutdown, choosing instead to stay home in South Korea and compete on the KLPGA Tour. Nearly a year to the day after appearing in her last LPGA event, the CME Group Tour Championship, Ko is playing this week in the Pelican Women's Championship in Florida.
After spending a year away from the tour, which included missing her major title defense at the ANA Inspiration, the biggest question around Ko's return is, why now? Take a look at the schedule and you'll see the reason: Ko's return comes four weeks before the the U.S. Women's Open. The week after the last major of the season is the CME Group Tour Championship. Ko's world ranking gets her into the U.S. Women's Open, but having not played in LPGA tournaments in 2020, she doesn't have any points to get her into the CME, despite being the LPGA's 2019 leading money winner (with four victories) and player of the year.
This year, the Tour Championship is offering two sponsor's invites, so Ko could be one of those and get a start. Or, she could qualify by earning enough points in one of the upcoming events. A win or two top 10s in the Pelican, the Volunteers of America Classic (Dec. 3-6) or the U.S. Women's Open (Dec. 10-13) could get her the points necessary to put her in the top 70, earning her a spot in the field that will compete for the biggest winner's check in women's golf: $1.1 million.
Ko, 25, said she's missed the LPGA, seeing her friends and competing. When it comes down to it, her return is happening for a simple reason:
"I want to win again," Ko said.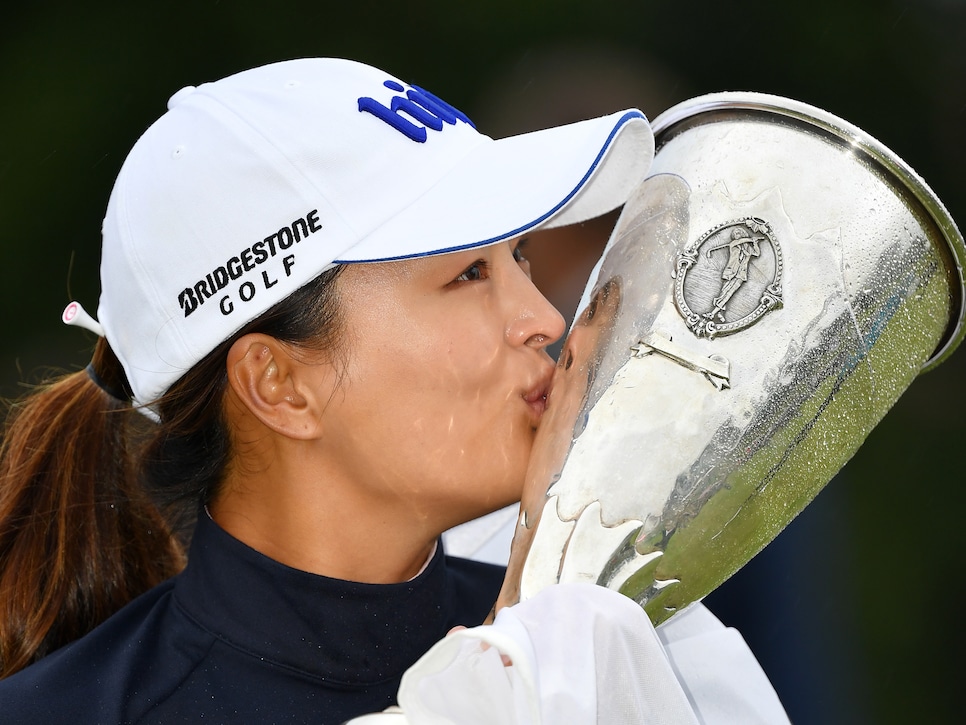 Jin Young Ko celebrates following her victory the 2019 Evian Championship.
Stuart Franklin
Ko's been busy while she's been home in South Korea. She took cooking classes and started working with a new swing coach to help her dial in her play 100 yards and in. She also played in six KLPGA events, with her caddie, Dave Brooker, flying to Korea to caddie for her in the last three. After quarantining at a hotel, he stayed with Ko's family.
"He's like family right now because he stayed my home for two weeks," Ko said. "Then my mom always cooked for him. Every meal, three meals a day. So he told me he, like, gained weight."
After taking nearly a year away, Ko's excited to be playing on the tour again. But that doesn't come without a bit of anxiousness.
"Yeah, little nervous, because I don't know what happen," Ko said. "But I have to accept that feeling."