News
U.S. Open Sunday rundown: Harman shooting for history, Thomas' record and Johnny goes full Johnny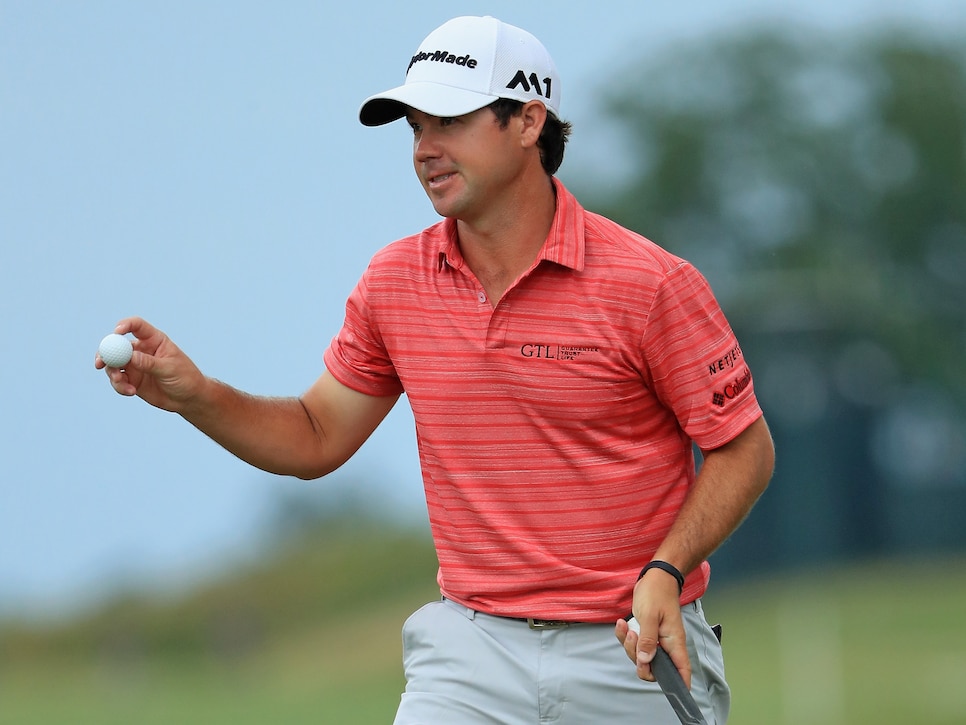 Welcome to the Dew Sweeper's U.S. Open rundown, your one-stop shop to catch up on the weekend action from the golf world. From the professional tours, trending news, social media headlines and upcoming events, here's every golf-related thing you need to know for the morning of June 18.
Harman shooting for history
While others stole the show on Saturday, Brian Harman quietly fired a five-under 67 -- if such thing is possible for one in the final group -- to take a one-shot advantage into the final round at Erin Hills. Which fits Harman's persona just fine: the diminutive player has made a career of proving people wrong.
"I'm not going to delve into the things that I derive my motivations from, but I'm certainly motivated," Harman said after his round.
Harman, who won the Wells Fargo Championship earlier this year, is 18 holes away from becoming the first left-hander to win the U.S. Open. I'm sure the irony is not lost on a certain six-time Open runner-up watching from home.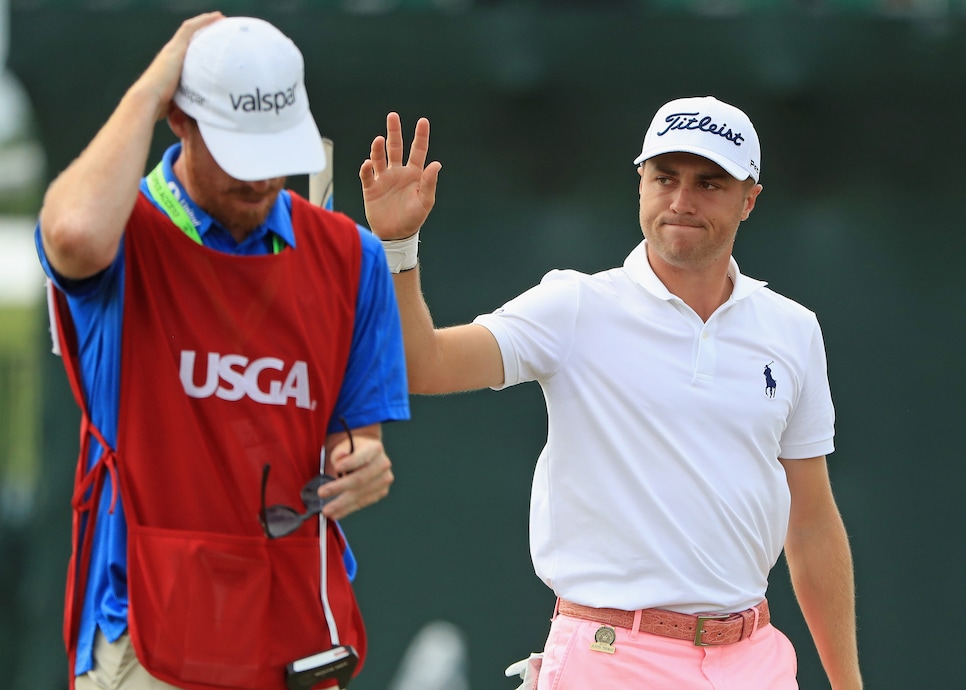 Justin Thomas began the day miles behind the leaders. He finished his round in the record books. The 23-year-old turned in a nine-under 63 at Erin Hills, breaking Johnny Miller's mark for lowest round in relation to par.
Amazingly, Thomas did this with two bogeys on the card, along with a missed six-foot eagle putt on the 15th. But his round will be remembered for this filthy 3-wood on the 663-yard par-5 18th, one that cemented Thomas in major championship lore:
Thomas sits just one back of Harman, and though he's had a mixed record at majors in his young career, Vegas has him as co-favorite. Which makes sense; all the man's done this year is win three times, shoot a 59, break the tour 36-hole scoring mark and run back the Baker's Bay spring break trip. It doesn't suck to be Justin Thomas.
Throughout Thomas' endeavor, many wondered, "What does Johnny Miller have to say on the matter?" Thanks to Golf Channel's Ryan Lavner, we soon found out. And it was what you'd expect from the game's chief curmudgeon.
Admittedly, I'm torn. For one, he's right; judging by the other scores throughout the week, Erin Hills is not your normal U.S. Open venue. On the other end of the spectrum, how about a little humility and graciousness? As a veteran scribe told me Saturday night, "Jack would be big-hearted in that situation; Johnny can't give up the spotlight."
Of course, Johnny wouldn't be Johnny if he didn't say such Johnny things, so perhaps we got exactly what we wanted.
Fowler right where he needs to be
Got to feel for Rickie Fowler. Teeing off one shot off the lead, the 28-year-old went out and posted a four-under round at the U.S. Open...and fell further back. It's tough out here in the Wisconsin streets.
Yet Fowler remains in perfect position to capture his first major championship, and with the rest of the leader board lacking major experience, Fowler's past close calls could be the difference.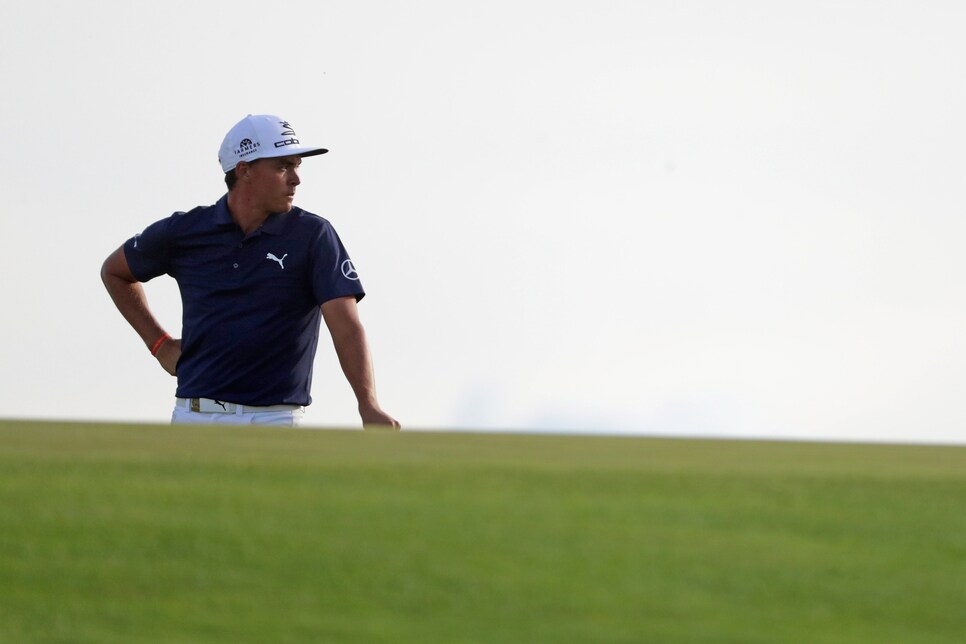 "I'm looking forward to my shot at it, and I know it's going to be -- it's not going to be an easy day, for sure," Fowler said. "But I'm looking forward to getting the job done."
Reed charges into title conversation
Teeing off three-and-a-half hours before the leaders on Saturday, Patrick Reed made early work of Erin Hills, traversing the rugged property in just 65 strokes to insert himself in the championship conversation.
Reed's had one of the toughest years of his career, one he's chalked up to early-season equipment issues. But he's galvanized the crowds with his Ryder Cup pants, serenaded with "USA!" chants throughout his rounds.
He does have an iffy track record at majors, failing to finish inside the top 10. An issue Reed seems very aware of.
"Coming into this year I was just like it's another golf tournament. Show up. Do what you do on a normal event and just play golf," Reed said. "Because at the end of the day, if I go out and play the best I can and am happy with how I play, the results will take care of itself."
What a result it could be.