News
U.S. Open Saturday rundown: A first-time major oddity, Koepka and Casey shine, and Rory serves burnt Elk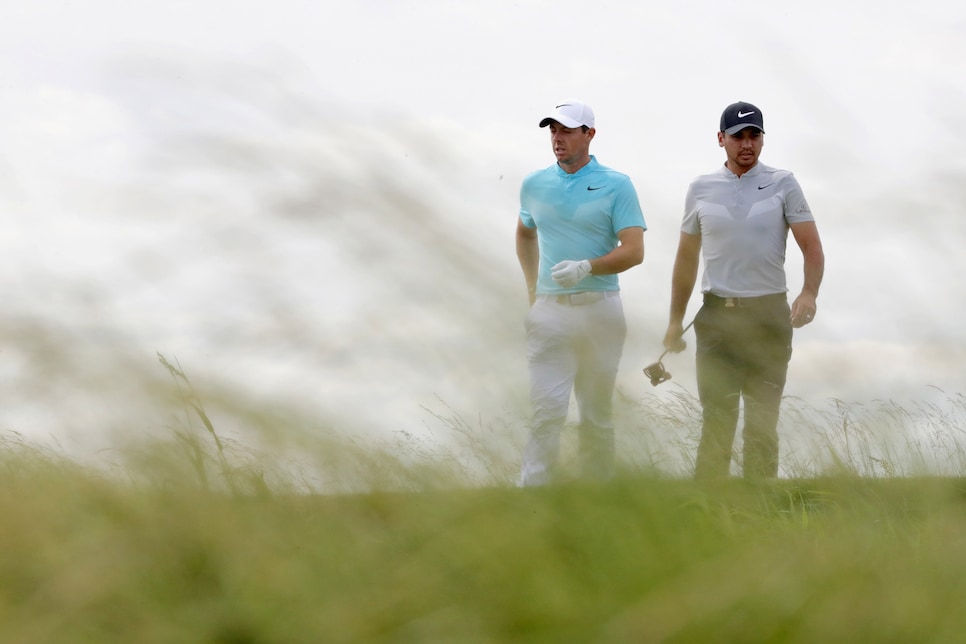 Welcome to the Dew Sweeper's U.S. Open rundown, your one-stop shop to catch up on the weekend action from the golf world. From the professional tours, trending news, social media headlines and upcoming events, here's every golf-related thing you need to know for the morning of June 17.
A first-time oddity for the world's best
Dustin Johnson, Rory McIlroy and Jason Day failed to surmount a Friday charge, meaning this heralded trio will watch the U.S. Open weekend from the sidelines. If that seems like a rarity, you're right: it's the first time since the world rankings creation (1986) that golf's top three players have missed the cut at a major.
So much for Erin Hills being a pushover.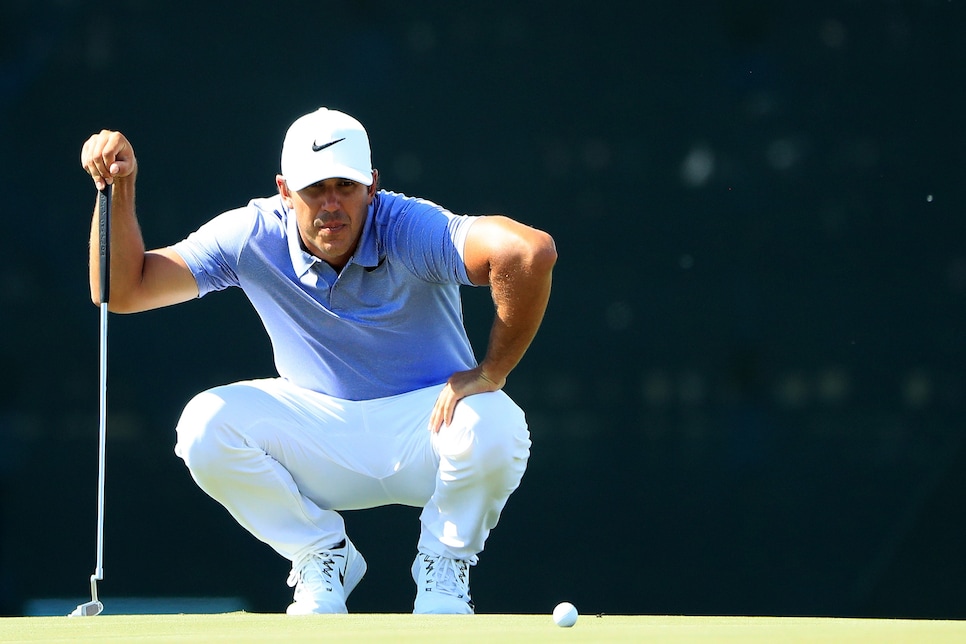 Koepka, Casey pace the field
Brooks Koepka and Paul Casey are part of the pack at seven under, the top marking heading into Saturday. They took divergent routes to get there.
Though Koepka's day wasn't without mistake, he managed a mostly event-free trek around Erin Hills for a two-under 70. He's taken advantage of the venue's wide, rolling fairways, positions that have correlated to Koepka leading the field in greens in regulation.
Casey's a different tale. Turning in one of the best rounds on Thursday, Casey backed up his opening-day 66 with a respectable one-under 71. But the devil's in the details: between the 12th tee and the third green Casey made only two pars, with a couple bogeys, a triple-bogey eight on the 14th and, to finish things off, five consecutive birdies.
"It's not every day you can enjoy a round with an eight on the card," said Casey afterwards.
It should be noted, history is not in Casey's favor: the last person to win the Open after carding a snowman was Willie Anderson in 1903.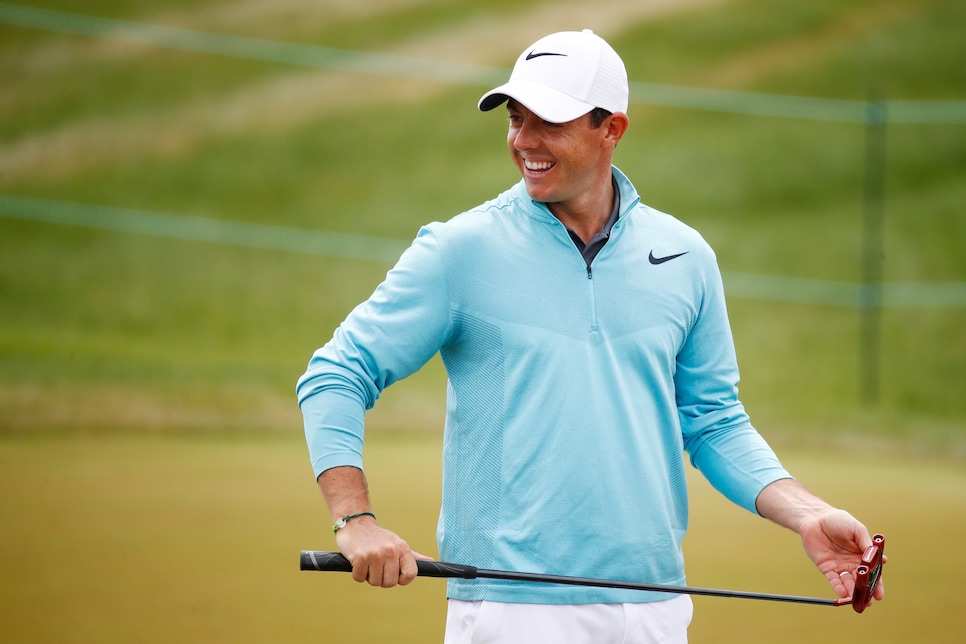 McIlroy may have missed the cut at Erin Hills, but he's leaving Wisconsin a winner.
As noted above, the Irishman was far from the only big name to struggle this week. That didn't stop former PGA champion and noted curmudgeon Steve Elkington from stirring things up on Twitter Friday night by claiming McIlroy was "bored" with golf.
Words that didn't sit well with McIlroy, who promptly fired back.
Admittedly, I don't have much of a diverse pallet, but I must say, burnt Elk with a side of righteousness goes down smooth.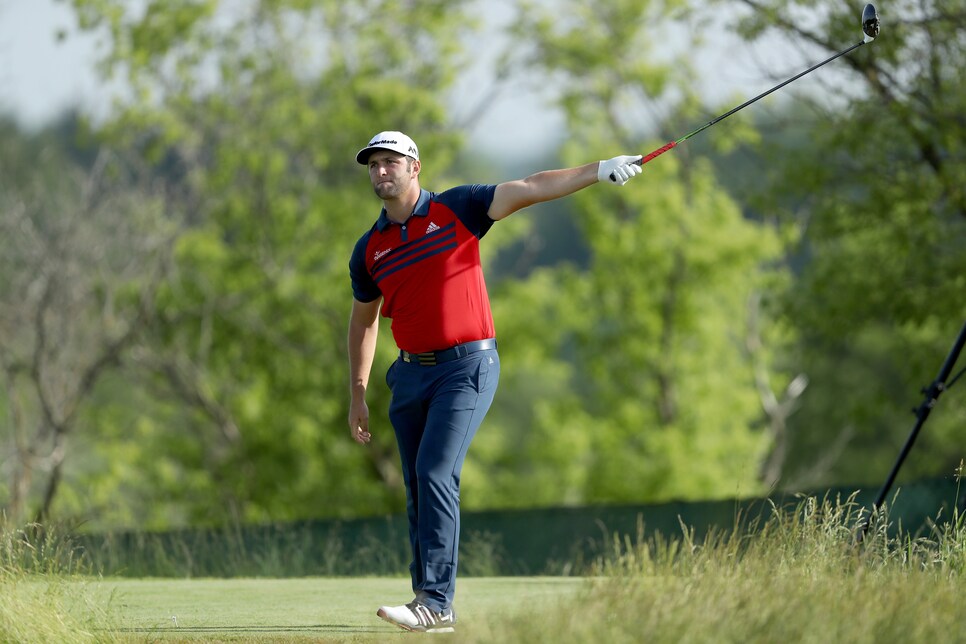 Jon Rahm is one of the sport's rising stars. Also on the rise: his temper. Always an emotional player in college, Rahm's outbursts have become worse in recent weeks. A sentiment on full display on Friday at Erin Hiils.
ESPN's Kevin Van Valkenburg observed Rahm throw a temper tantrum for the ages, which included tossing and kicking his wedge, slamming his putter, F-bombs galore and punching a sign. Some of which were caught on tape.
After his round, the Spaniard tried to rationalize his behavior.
"I know golfers are supposed to try to internalize everything. I wish I could," he said. "Every time I try to keep it to myself. Just imagine a Coca-Cola bottle. You shake it once. You shake it again. Once you open it, it's a complete mess. That's what happens when I try to keep it down. I'm going to miss a shot that's not that bad and I'm going to lose it. Sometimes I need to get mad."
No one's perfect, and as many have noted, it's the same conduct Tiger Woods would flaunt from time to time. Nevertheless, that doesn't make it okay, and the 22-year-old needs to right the ship before it gets too adrift.