News
U.S. Open has its first WD and it's not Phil Mickelson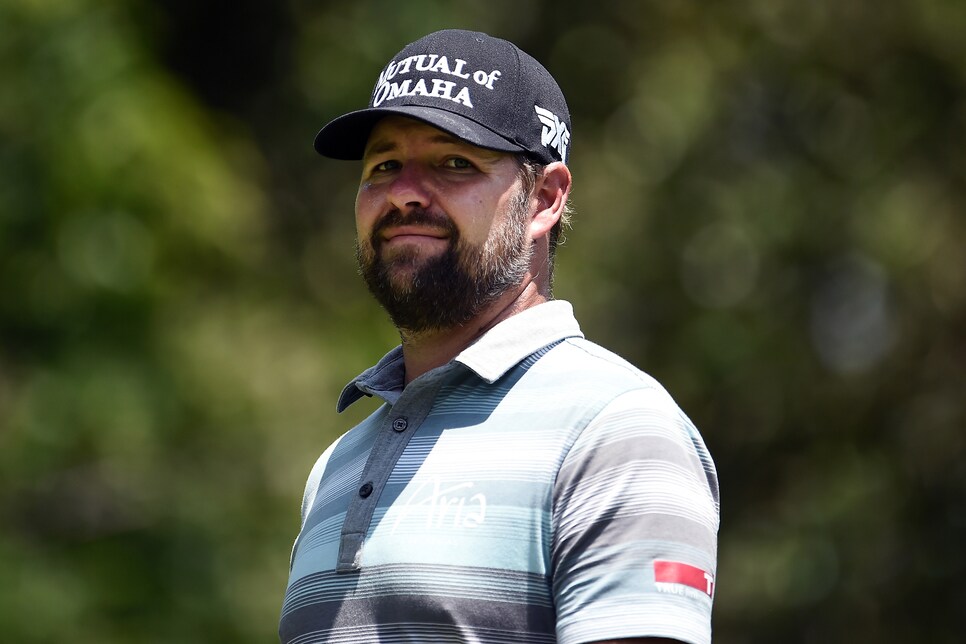 The 117th U.S. Open had its first official withdraw on Thursday as the USGA announced that Ryan Moore will not be playing due to an injury that the Associated Press is reporting as a shoulder strain.
Jeremy Moore, Ryan's brother and manager, told the AP that the Ryder Cupper (above) that the injury is minor, but that doctors have recommended he take time off to let it properly heal.
Moore's replacement at Erin Hills, coincidentally, is one of his closest friends, Michael Putnam. The two grew up together outside Seattle. Putnam was the first alternate at the 36-hole qualifier in Columbus, Ohio, after missing a 4-for-3 playoff on Tuesday morning for the final spots into the major.
This will be Putnam's fifth U.S. Open. His best prior finish was T-45 at Congressional in 2011.
Moore had played 18 straight major championships dating back to the 2012 PGA Championship.