The Loop
US Open Contest and Torrey Pines Slope
"You're really doing this? He's going to play the Open course? He won't be able to think straight...Tour pros can shoot in the 80s on an Open course. What does that say for a 7-handicap?" Padraig Harrington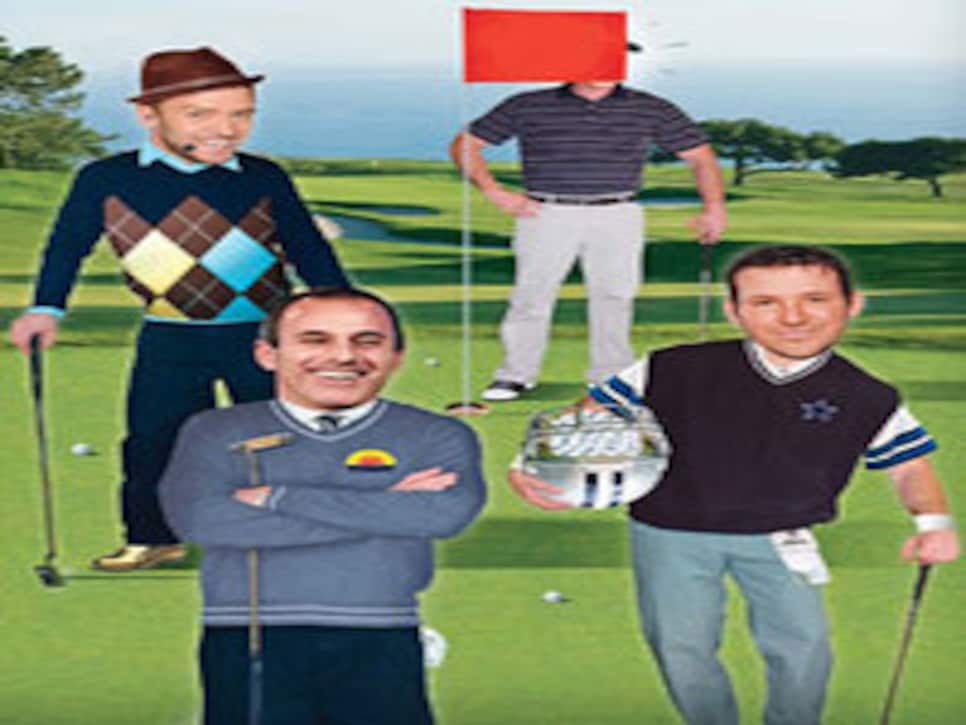 Actually, our U.S. Open contest winner, John Atkinson, is an 8.0 Index, probably a 10-handicap on Torrey Pines as laid out for the Open. Reader Mark White was fascinated by Guy Yocom's June Golf Digest article about what it means exactly to be a 10 but had a correction on our description of Slope Rating.
I enjoyed the > "What is a 10-Handicapper?" article and am looking forward to seeing how regular golfers do on the 2008 U.S. Open course. If Tiger, with his "plus-9" handicap, has trouble with par then these guys will make for some entertaining viewing (keep the medical staff specializing in wrists on standby). I did question the narrative on slope rating: "Poorer players' scores rise exponentially when playing courses with a high slope rating..." The slope in slope rating refers to the slope of a line and not of a curve and as such scores would rise linearly and not exponentially. The article was very informative and should be required reading for anyone teeing it up in handicap golf matches. It would be interesting to have the USGA determine the course and slope rating for every U.S Open course set up. I would expect them to be above the highest ones in America of 80.0 and 155, except the USGA states that the "The lowest Slope Rating is 55 and the highest is 155".
Mark, the USGA, with the help of the Southern California Golf Association, will rate Torrey Pines under Open conditions. We don't know what the rating will be yet, but your estimate is probably pretty close. Dean Knuth, who developed the Slope System for the USGA, says that an 80/155 ratings is possible, depending on course set-up.
Regarding linear versus exponential increases in Slope ratings, Knuth says: "The USGA Handicap Research Team found that most courses do show linear increase in scores as handicaps increase. However, certain courses at the extreme end do show an increase in scores on a curve, not a straight line. Ko'olau in Hawaii was an example, before the course managers eased back on that course's difficulty."
(Illustration: John Ueland)