Winner's Bag
U.S. Open 2023: A closer look at the clubs Wyndham Clark used for his magical up-and-downs at LACC
*All products featured on Golf Digest are independently selected by our editors. However, when you buy something through our retail links, we may earn an affiliate commission.*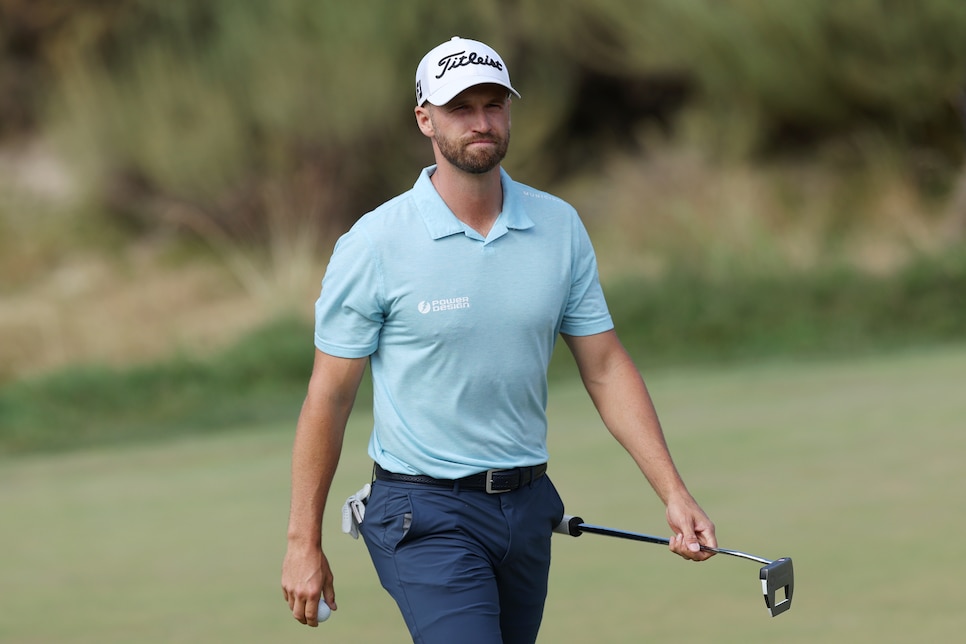 After a tee shot at the short par-4 sixth found the barranca fronting the green, Clark hit a nifty pitch from the junk to make birdie and take a two-shot lead on McIlroy and four over Rickie Fowler. Clark then dumped his approach on the eighth into the barranca again and after leaving it in there on the first attempt, made an amazing bogey save to minimize the damage.
There was more to follow. A hellacious up-and-down for par at the par-3 ninth was followed by a sick pitch shot from long left on par-3 11th for yet another big par save to stay a shot ahead of McIlroy. One more clutch up and down at 17 capped the magic show. Not bad for a guy who had a previous best major finish of T-75.
Clark's wedges are Titleist's Vokey SM9 model with a 46-degree pitching wedge and 52- and 56-degree gap and sand wedges. His 60-degree lob wedge is a Vokey SM9 WedgeWorks model with True Temper Dynamic Gold Tour Issue S400 shafts.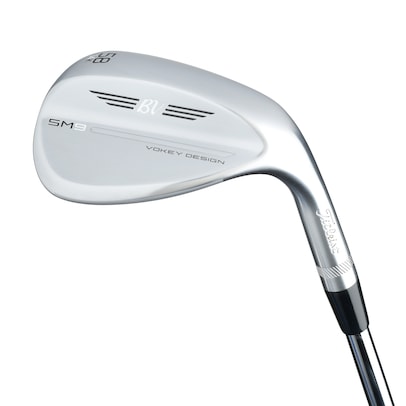 Vokey Design SM9
WHAT IT DOES: The SM9 builds on the SM8's center-of-gravity position in front of the face that assists squaring the club at impact. This version slightly raises the CG vertically by adding weight higher in the clubhead. Progressive hosel lengths also raise the CG, which promotes a lower, more controllable flight. 
WHY WE LIKE IT: The SM9 features the first groove revision in a Vokey wedge since the SM6. A new "spin milled" cutting process creates the entire scoreline instead of just part of it. The result is a more consistent scoreline edge radius, allowing the grooves to be sharper and closer to the USGA limit. Confused by all the options? Here's some advice from designer Bob Vokey: Go with more bounce in the sand wedge and less bounce in the lob wedge.  Read more>>
Clark then put the hammer down on the par-5 14th. Leading by two after McIlroy's misstep, Clark unleashed a mammoth, high cutting 3-wood from 279 yards that thread the needle and found the green, leading to a two-putt birdie and a three-shot cushion.
His 3-wood is a 16.5-degree TaylorMade Stealth 2 with a Project X HZRDUS Smoke Black RDX 80 TX shaft.
"We were playing at Medalist where he belongs in Florida, and I hadn't been putting good, and this was right before Bay Hill," said Clark. "I played with Rickie, and he just made every single putt. Afterwards we were practicing a little bit and I hit a couple and I was like, oh, gosh, this is really nice.
"So I texted the Odyssey guy, and I said, hey, can you make me Rickie's putter? And he's like, well what specs? I said, the exact same. So I literally had the exact same putter. … He changed the grip and cut it an inch, so I was like, all right, I got to change the grip and cut it an inch."
Fowler's putter model or not, Clark putted like Rickie in finishing fourth in strokes gained/putting, picking up nearly two shots on the field.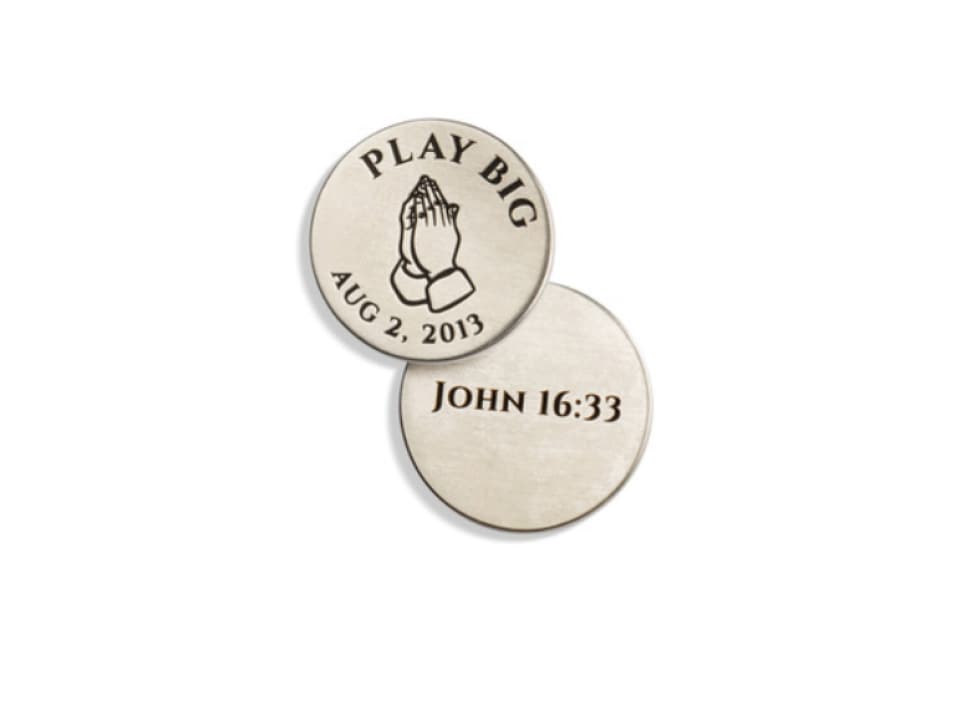 Clark's work on the green can be attributed to more than just his putter, however. His ball marker might have offered an inspirational assist as well, give what he told Golf Digest in 2019.
"A good friend of mine made this ball marker for me and gave it to me as a gift," he said. "It's pretty awesome. My mom passed away on August 2, 2013 and she always told me to play big. He made me a ball marker that says to play big and has a bible verse on it. It's always a reminder of her when I'm playing. It gives me some perspective when things aren't going well and also when I am playing well. It lets me know she's looking down on me."
Looking down on him holding the U.S. Open trophy up high.
What Wyndham Clark had in the bag at the 2023 U.S. Open
Driver: Titleist TSi3 (Accra TZ Six ST 60 M5) 9 degrees
3-wood: TaylorMade Stealth 2, 16.5 degrees
Irons (3): Titleist T200; (4-9): Titleist 620 CB; (PW): Titleist Vokey SM9
Wedges: Titleist Vokey SM9 (52, 56 degrees); Titleist Vokey WedgeWorks (60 degrees)
Putter: Odyssey O-Works Jailbird Mini
Find the ideal clubs for your game with our quick test below: