Flashback
U.S. Open 2023: This classy Rickie Fowler and Rory McIlroy Twitter exchange from 9(!) years ago pointed to this moment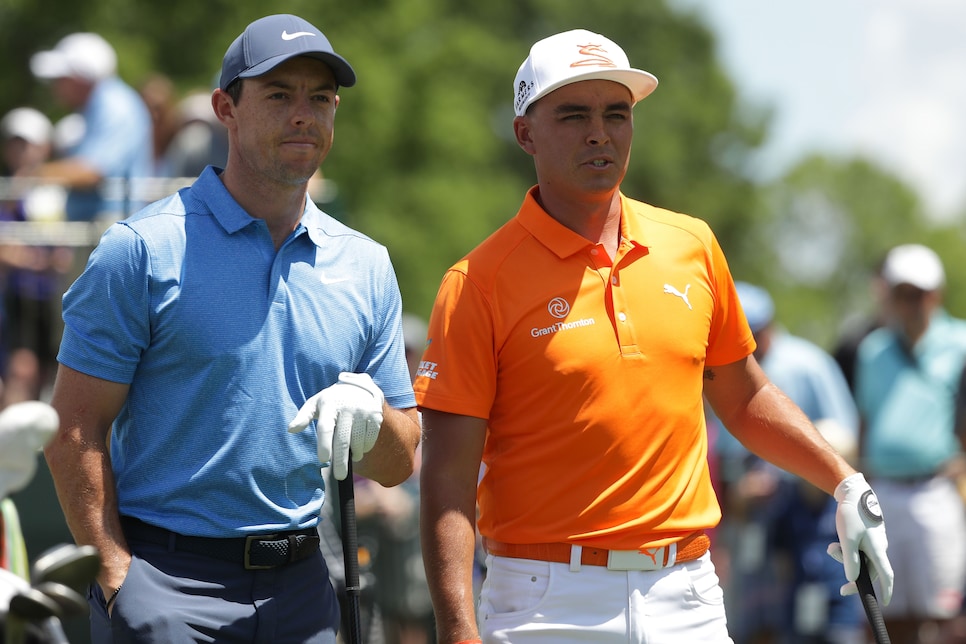 OK kids, history lesson. The year is 2014. The PGA is still in August. Rickie Fowler and Rory McIlroy are in their mid-20s, and both have completed the most impressive seasons of their respective careers, albeit for different reasons.
McIlroy just won the previous two majors to bring his career total to four, holding off a collection of players in near darkness at Valhalla for his second major. One of those players is Fowler, the ubiquitous golf pitchman who, with his T-3 in the PGA, has now added some considerable heft to his playing record by joining Jack Nicklaus and Tiger Woods as the only players to finish in the top 5 in all four majors in a calendar year (Jordan Spieth would become the fourth in 2015).
So there is no doubt these two are just getting started, and the goodwill vibes extend to social media, where Fowler tweets this:
McIlroy is amped as well. Sportsmanship abounds!
So it was apparent the two were on their way, and golf was in the capable hands of two affable stars who would surely be trading majors for years to come.
Except, well, you know that hasn't happened—or at least not yet. McIlroy has not won a major since that evening sprint to the finish at Valhalla, and Fowler is still stuck on zero (although he did capture the Players Championship in thrilling fashion in 2015).
But to say this week at L.A. Country Club, where Fowler has his first solo lead in a major and is two strokes ahead of McIlroy, is the first time the two are back in contention together on a major weekend is misleading. At the 2018 Masters, in fact, McIlroy and Fowler were two strokes apart heading into the final round, McIlroy had the edge this time, but both were in pursuit of Patrick Reed, and neither caught him. Fowler's 67 was good enough to move him into solo second—still his best major finish—while McIlroy nosedived to a 74 to finish T-5.
Come this Sunday night, both hope to have something better to tweet about.