Podcasts
U.S. Open 2023: U.S. Amateur runner-up Ben Carr is praying he doesn't get in trouble for telling this Masters week story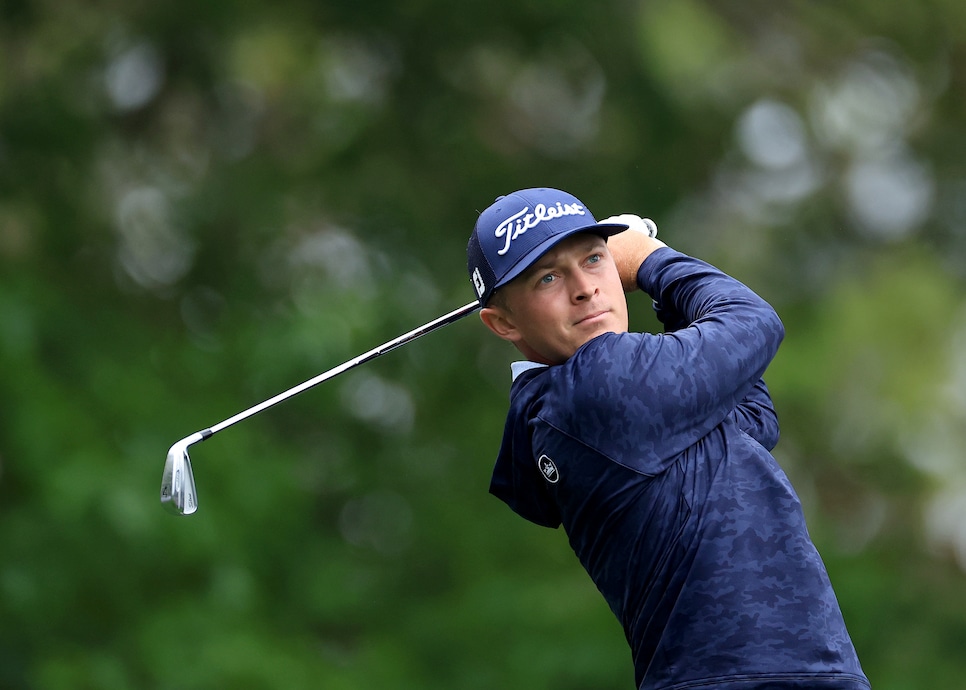 With U.S. Amateur winner Sam Bennett popping off at the Masters, cashing in on NIL and then turning pro at the Memorial Tournament, it's easy to forget about the guy who nearly took him down last summer at Ridgewood Country Club—Georgia Southern's Ben Carr.
Carr, a fifth-year senior, hasn't quite burst onto the scene like his Texas A&M counterpart has, but he has enjoyed the perks of being the U.S. Amateur runner-up. He competed in his first Masters in April, and now he'll compete in his first U.S. Open this week at LACC, with former PGA Tour pro Willy Wilcox back on the bag. Wilcox helped guide Carr all the way to the 36th hole of the championship match last August before Bennett hung on to win, 1 up. The band is back together out in Cali.
This dynamic duo was kind enough to join us on Monday evening live from Los Angeles, where Carr had just completed a practice round with Russell Henley before heading to an amateur dinner at the home of the LACC club president. They both gave us their initial thoughts on the course, Wilcox comparing it to some Seth Raynor and Pete Dye designs he's seen in the past and saying the greens are "like glass." Fortunately for Carr, Wilcox's green-reading skills have only improved since he became a full-time caddie at Kiawah Island earlier this year.
Carr also reminisced on Masters week, one of the best weeks of his life. He even told us a story about sneaking in the Champions Locker Room, then immediately regretted telling it.
To listen to our complete interview with Carr and Wilcox, plus our full U.S. Open preview, listen below, and like and subscribe to The Loop wherever you get your podcasts.