FIRE PIT COLLECTIVE
U.S. Open 2022: An intense week at Brookline made this major feel more alive than it has in a long time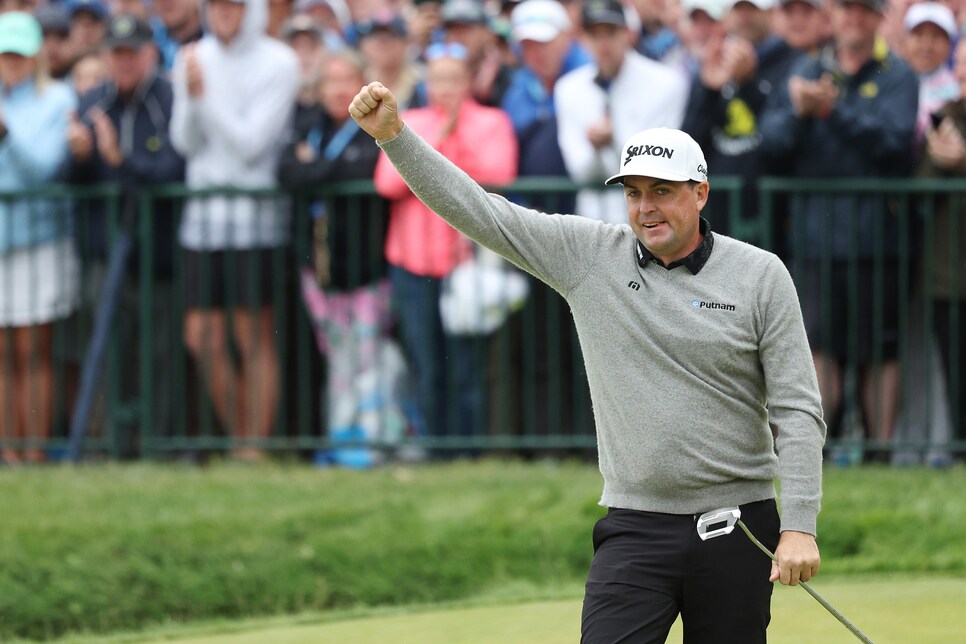 BROOKLINE, Mass. — On Sunday here, cool and gray and still, order was restored. For the first time in years, the U.S. Open felt more important than the Masters. More intense. More meaningful. More alive.
This is how it should be. As Jack Nicklaus has said forever, the Masters is a nice tournament. That is, it's genteel, it's an invitational (at least by tradition), it's clubby. The U.S. Open is, for every American golfer, your national championship. This year's Open was fierce. It was about one thing: the golf.
The Quote of the Week Award goes to the winner, slender Matt Fitzpatrick of Sheffield, England. On the final green, the only person who could still beat him was Will Zalatoris of Dallas, Texas. Fitzpatrick had a one-shot lead. They had similar birdie putts, but Fitzpatrick was required to go first. "I was a little worried I gave him the line," Fitzpatrick said. It sounds tame. Compared to the Justin Thomas's two-fisted Saturday outburst when he didn't get the relief he sought on the 4th hole? Very damn tame. (Yo, JT, wonderful to see you at Fenway. Great playing in Tulsa. But bullshit needs no qualifier. Also, Lee Trevino his own self could have been playing a back-foot, trap-hook from there, and that drain cover would not have interfered with his swing.)
But Fitzpatrick's quote took you right inside the minds of not one but two players, and that's why these big-time events are so great for we, the people: Lids come off and we see inside.
Fitzpatrick was worried because the U.S. Open is typically decided by a shot, and if you win, you wear the crown for the rest of your life, and outcomes turn on the tiniest of things, like giving your opponent too much information by putting first. It's the Quote of the Open for the quiet intensity of it. Zalatoris, who vaguely resembles a bird of prey, was watching like a hawk. By the time he got over his putt to tie, he had the line down cold. When his ball was six feet from the hole, he thought he had made it. But when he should have been playing in a playoff (in his mind), he was talking to reporters, the intensity pouring out of him. He had come so close to winning his country's Open.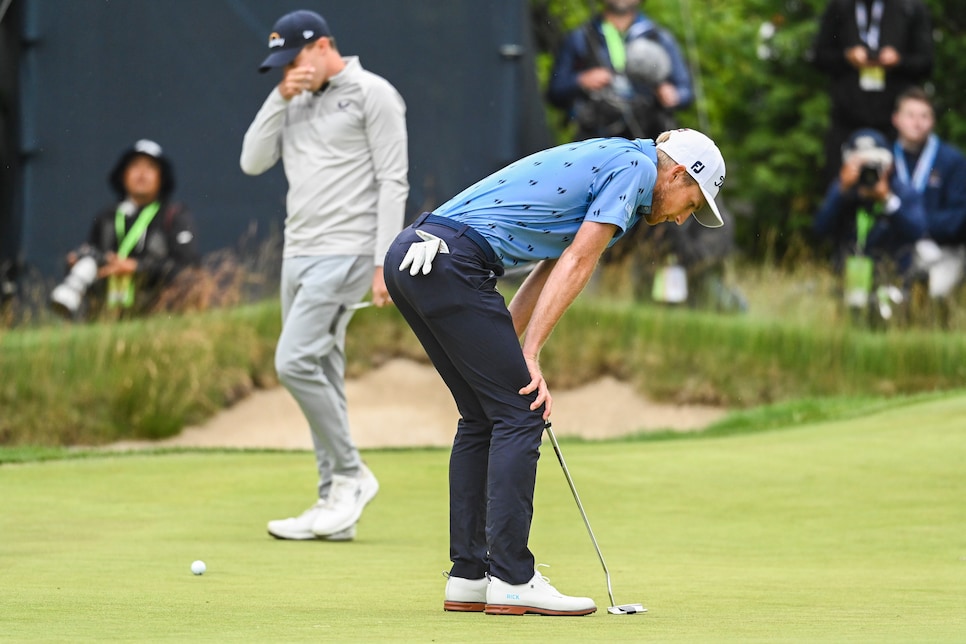 "You've imagined being in this situation your entire life," said Zalatoris. He's 25. He seems older. "That's why you play the game. You can say [we] are a little sick in the head, we're adrenaline junkies. You want that putt on 18 to get into a playoff or to win a tournament or whatever it is. Today is Father's Day. I probably took a year or two off my dad's life, unfortunately. But it was a blast."
We cared because they cared. They cared because we cared. The gang — the best players in the world — played their guts out to get to 4 under, to 5 under, to 6 under. The USGA gave them a time-tested playing field where they could do their thing and we could watch them do their thing. For four days at The Country Club, everything came together. It doesn't get better than that. It was intimate. It was intense.
On the 14th hole, as Sunday afternoon was turning into Sunday night, Fitzpatrick turned to his caddie and said, "Billy, I hate this. This is horrible." Billy Foster. An Englishman and a caddying legend looking for his own first major. And, as Fitzpatrick noted, at that point in the day he had barely missed a shot. But the hate is the dread. You're marching to the bottom of the 72nd hole. It's not a straight line. Something is bound to go wrong. It's golf. "I can't tell you how happy I am it's over," Fitzpatrick said in the victor's press conference. "But at the same time, I can't tell you how happy I am that I grinded out there and how well I played. It means so much."
Or, as the reigning Masters champion Scottie Scheffler of Dallas, Texas, put it, "I gave myself a chance to win the U.S. Open."
Keegan Bradley was playing in his national Open on his home turf. He's a son of New England. The crowd was in his ear all week, chanting his name in the spirit of provincialism. On the 12th hole on Sunday, Bradley said to his caddie, Scott Vail, "I've got to try to enjoy this."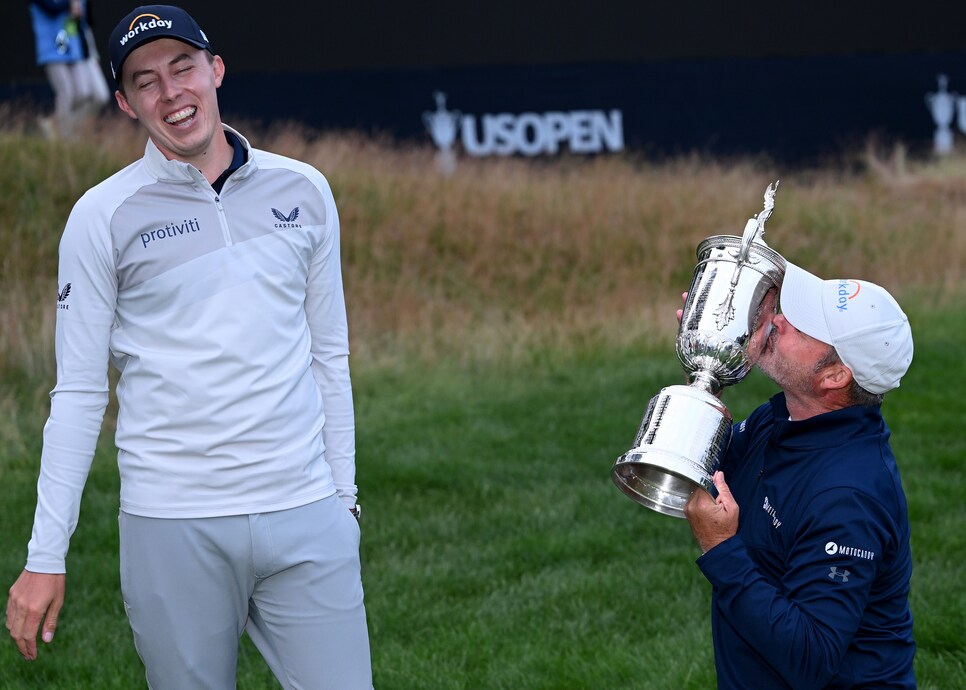 It's all some form of provincialism, really, on both sides of the rope lines. We want to feel a connection to the event and those playing in it and vice versa. That's why Tiger Woods's win at East Lake at the end of 2018 was, in ways, his most extraordinary ever, because he had been through so much and we were there for the whole thing. Fitzpatrick, by Sunday night, wasn't just some off-the-plane Englishman. He was the guy who won the 2013 U.S. Amateur at The Country Club when he was all of 18. Now and forever he's an Englishman with an asterisk, like Tony Jacklin and Justin Rose. Englishmen who won our Open. Fitzpatrick did it where this whole grand American experiment began.
Talk about your origin stories. He gave us something to talk about. Big-league golf. The stage, the players, the final act. People were standing and screaming, lost in the moment. You cared. How could you not?
Michael Bamberger welcomes your comments at Bamberger@firepitcollective.com.