The Hard Way
U.S. Open 2021: This Air Force veteran won't win this week, but he embodies what the National Open is all about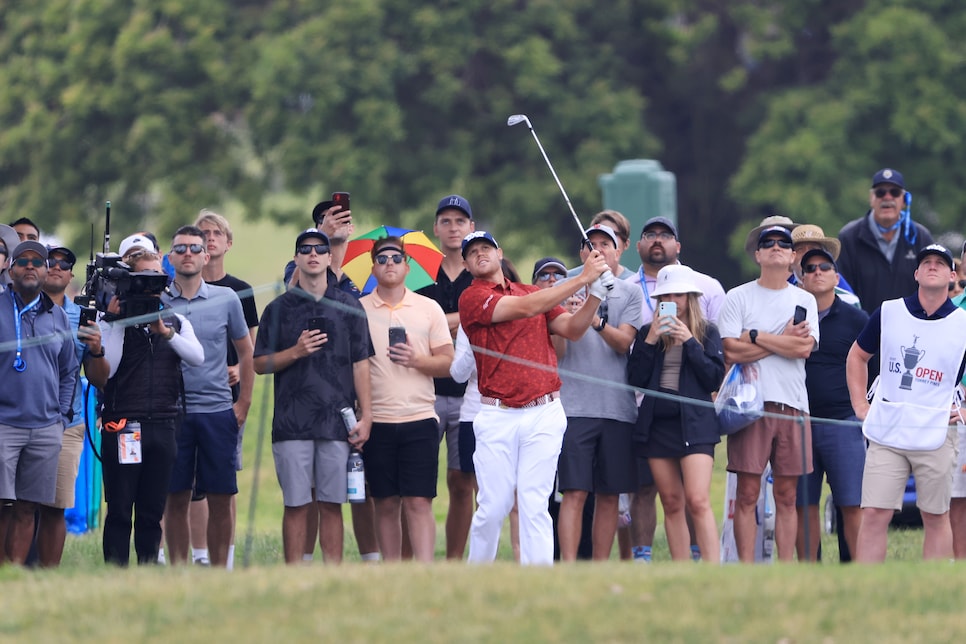 SAN DIEGO — Sunday at the U.S. Open is all about crowning a champion. Saturday is our chance to celebrate the qualifiers who made the cut, those ambassadors for the greatest meritocracy in sports. There is 19-year-old Akshay Bhatia, an aspiring phenom who got up-and-down on the 36th hole to make the cut on the number, sending his dad into spasms of delight as an early Father's Day present. Or Grayson Sigg, the best player you've never heard of, who has ground out 17 top-25s on the Korn Ferry Tour this season.
And of course we have Richard Bland, the well-traveled 48-year-old who co-led through two rounds in trying to become the ultimate rags-to-riches story. But Bland is a recent winner on the European Tour and a known commodity. If you had to pick one player to fly the flag for the underdog qualifiers at the 121st United State Open it has to be Kyle Westmoreland, the Air Force veteran who made the cut at a course where fighter planes routinely roar overhead. With rounds of 71-73-78 Westmoreland will not factor in the outcome, but his breakthrough is the kind of story that needs to be celebrated at the National Open.
On Saturday he wore shoes emblazoned with stars and stripes; a braided red, white and blue belt; white pants, blue hat and a red shirt emblazoned with screaming eagles. His gallery was two dozen strong, including four shredded, tattooed badasses who between them fly F-35s, F-22s and F-16s. After the round, Westmoreland took a series of group photos, as if it was his wedding day.
"Oh man, what an awesome experience this has been," he said. "The support has been incredible. To play in my country's national championship, in a great military town like San Diego, with so many friends and family out here cheering me on … it really is a dream come true."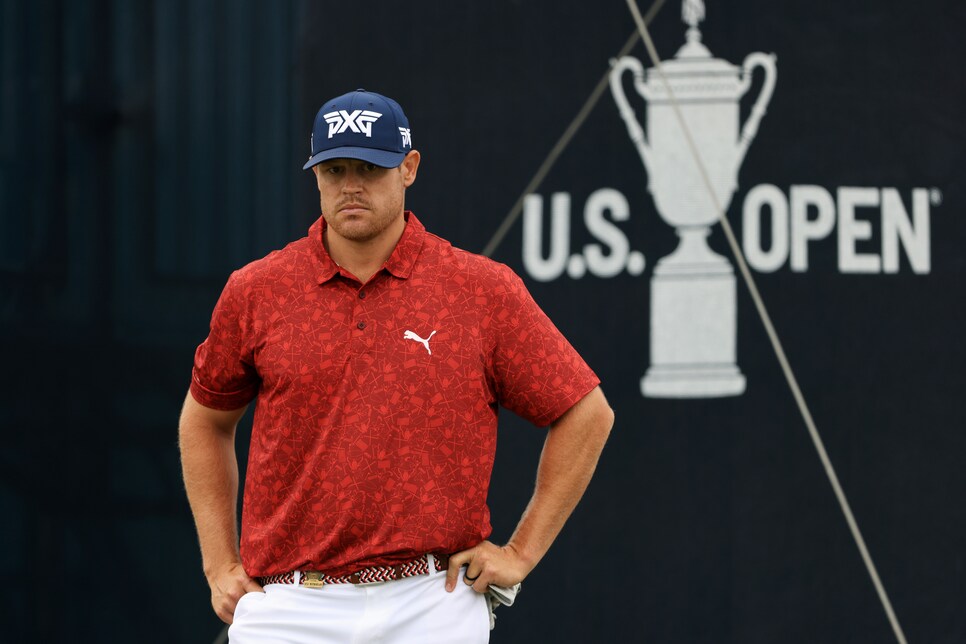 Westmoreland, 29, enjoyed a blockbuster junior career growing up in Katy, Texas, and was wooed by many top college programs but he chose the Air Force Academy knowing full well he would have to do five years in the service after graduation. It was an easy choice. "I love my country and I wanted to serve," he says. "I also wanted to challenge myself."
The Air Force golf team is D-I, playing in the Mountain West alongside UNLV, San Diego State, New Mexico and other legit programs. Westmoreland won five times during his career, despite having to get up every day at 6 a.m. to march with his fellow grunts and all the other demands of military life. How did Westmoreland prosper despite these challenges? "The guy is a freak," says his college teammate Ryan Kramer, who caddied for Westmoreland at Torrey Pines. "His desire is off-the-charts. He's laser-focused and really puts in the work." Westmoreland has bench-pressed upwards of 375 pounds and squatted in excess of 500. He is a longtime disciple of kickboxing and Muay Thai and taught hand-to-hand combat at the Air Force Academy. His fellow Novas knew there would be consequences if their play or effort was deemed substandard by their exacting teammate. "Oh, yeah, he loved to toss us around," says Kramer. "We were always grappling."
After graduation, Capt. Westmoreland worked as a finance officer while toiling to keep his golf game sharp on lunch breaks or by hitting balls at a driving range under the lights. Deployments required him to be more inventive. En route to being stationed in Africa he had a stopover in Roda, Spain, where the local course would rent him only one club per day. Most of the greens he putted on were as smooth as cottage cheese. But Westmoreland tenaciously clung to his dream of eventually playing professionally. He turned pro in 2019 and earned status in Canada with some strong play at the Mackenzie Tour Q School, but those plans were wiped out by COVID. Westmoreland has been haunting minis and Mondays ever since, with the Forme Tour currently serving as a home base. (Westmoreland's wife Erin works in the food industry, selling brands to big grocery chains.) He earned his big break at Torrey Pines largely by shooting 29 to start his second round in the U.S. Open qualifier in Dallas. Westmoreland's game is built on prodigious length, honed with the help of Allen Terrell, who coached noted ball-basher Dustin Johnson at Coastal Carolina. His strong start at the U.S. Open was built on terrific iron play but after struggling in the third round, Westmoreland said,"I thought I was a better driver of the ball than I am. I haven't been hitting nearly enough fairways."
So, Westmoreland will not be joining the pantheon of U.S. Open champions that includes Lee Trevino (1968), a former Marine, and the Army veteran nicknamed Sarge, Orville Moody, who took the trophy a year later. But one bad round is hardly going to deter this hardened former soldier in his quest to become a consistent contender. "I got knocked down today but I'll come back," Westmoreland says. "I'm always willing to show up and give it my all. That's what the military teaches you and that's what I'm going to do. Tomorrow and every other day that follows."