Equipment
U.S. Open 2020: The putters used by the past five U.S. Open champions
If the U.S. Open is the most complete examination in golf, then a requirement to passing that test is a particularly proficient week on the greens. That will be especially true at the U.S. Open at Winged Foot. Eliminating careless three-putts and holing clutch makes for par will set up a chance at a historic week. Given those truths, we take a look at the past five U.S. Open winners, and the putters they used in winning the national championship.
2015: Jordan Spieth, Scotty Cameron by Titleist SC-009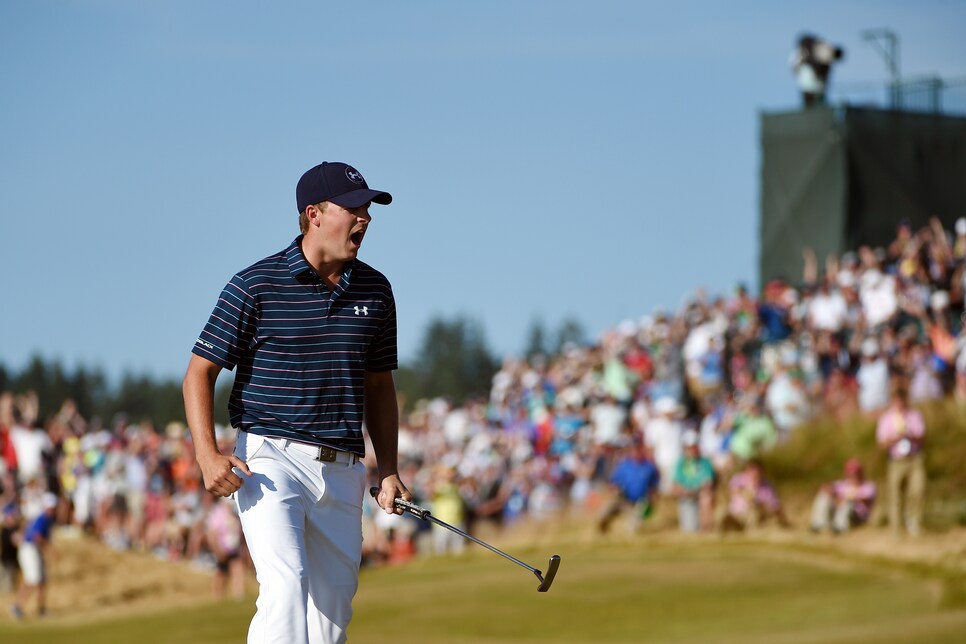 Jordan Spieth's Scotty Cameron by Titleist SC-009 prototype putter—a model Spieth has used since he was 15 years old because Adam Scott and Geoff Ogilvy used the same model—deserves a serious tip of the cap. Spieth's crucial birdie putt on the 16th hole gave him the cushion that afforded him room to make a double bogey on 17 at the 2015 U.S. Open at Chambers Bay. Spieth is fond of the club he has used since he was a teenager, saying at the 2016 Valspar: "It's got character. I love the way it looks. It's gone from a triple black finish to now just naturally being rusted. It's got a little nick on the top. It's just got character. … It Looks good to me when I set it down. It just looks very, very clean, the lines and it's a very solid putter. It's not very soft. I like that, I like being able to feel in my hands kind of the strike of the ball instead of just feeling like you're gliding through air. Some people like a softer finish. The weighting is just distributed nicely for me. So, when putts go in anything looks good but it's a great putter."
2016: Dustin Johnson, Scotty Cameron by Titleist prototype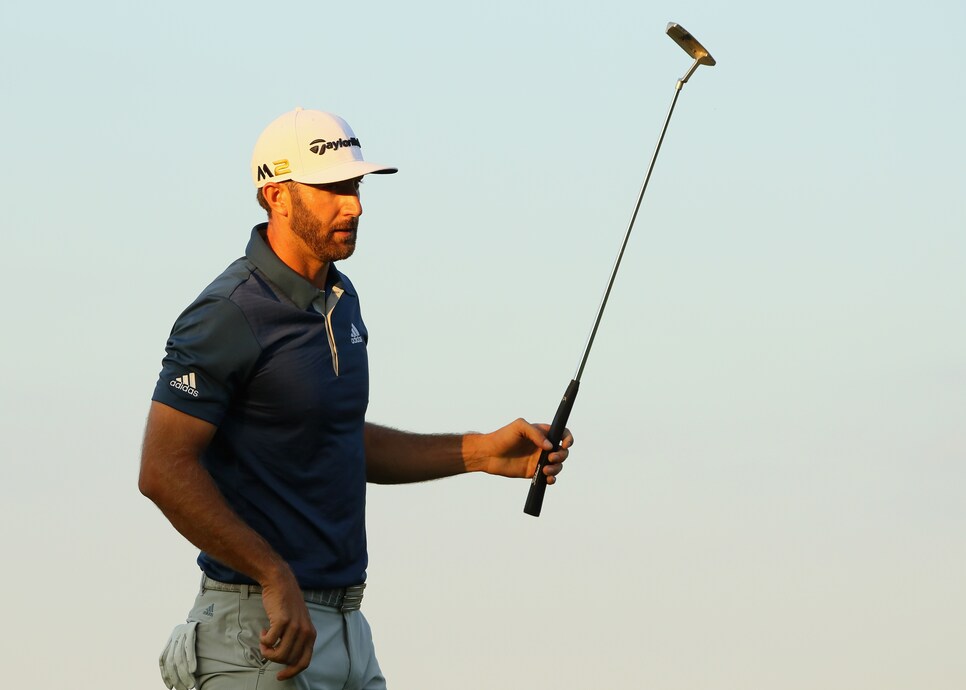 Although most people associate TaylorMade's Spider Tour mallet with being Dustin Johnson's putter, it was actually a Scotty Cameron by Titleist Tour Rat blade that D.J. used to win the 2016 U.S. Open at Oakmont Country Club. Unfortunately for Johnson, most of the focus on this putter that Sunday came as a result of the controversy over whether he did or did not cause his ball to move on the fifth hole during Sunday's final round. The putter received a lot of close-ups on television, but it overshadowed that he used the club effectively all week in his win.
2017: Brooks Koepka, Scotty Cameron by Titleist Newport 2 SLT T10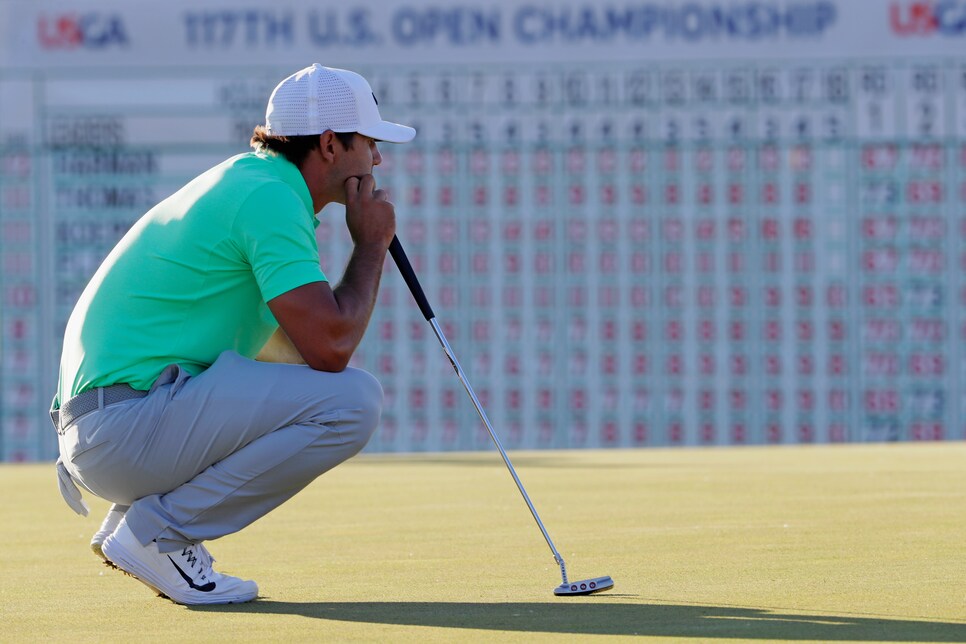 When Nike exited the equipment business in August of 2016, one of the first clubs to change in Brooks Koepka's bag was a switch back to the Scotty Cameron by Titleist Newport 2 SLT T10 putter he had used to win his first PGA Tour title at the 2015 Waste Management Phoenix Open. Koepka made the move during the 2016 FedEx Cup playoffs and the putter, which boasts a T10 Terylium insert and has BK stamped on the front toe, helped Koepka tie Rory McIlroy's U.S. Open scoring record of 16-under par.
2018: Brooks Koepka, Scotty Cameron by Titleist Newport 2 SLT T10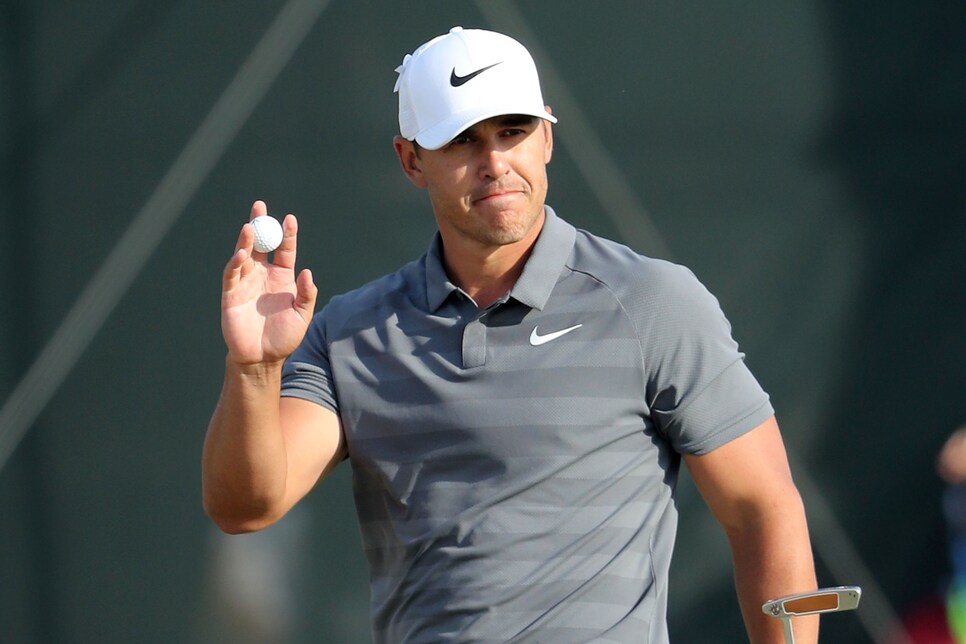 The putter that won the 2018 U.S. Open was the same one that captured the 2017 title—a Scotty Cameron by Titleist Newport 2 SLT T10 belonging to Brooks Koepka. The putter played a key role for Koepka in defending his title as he ranked third in strokes gained/putting at Shinnecock Hills, picking up 2.031 strokes on the field. Koepka also was on target from long range, making 10 of 50 putts longer than 10 feet, ranking T-8 in the field.
2019: Gary Woodland, Scotty Cameron by Titleist GSS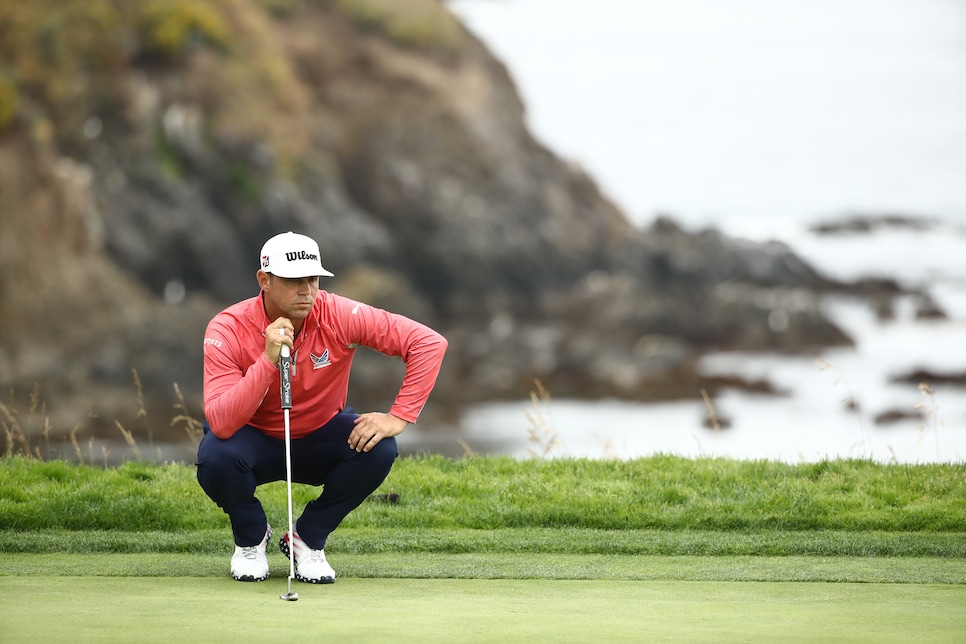 Golfers live for the thought of holing a birdie putt at the last to win the U.S. Open. For Gary Woodland, he got to fully enjoy the thrill of jarring a 30-footer at Pebble Beach's famed 18th to win the national championship as he had a cushion going in and didn't need to make the putt. Woodland's putter at Pebble was a Scotty Cameron by Titleist GSS, the GSS standing for German Stainless Steel, a material generally considered to be of the highest quality.