News
U.S. Open 2020: Justin Thomas says the majors don't feel like majors without fans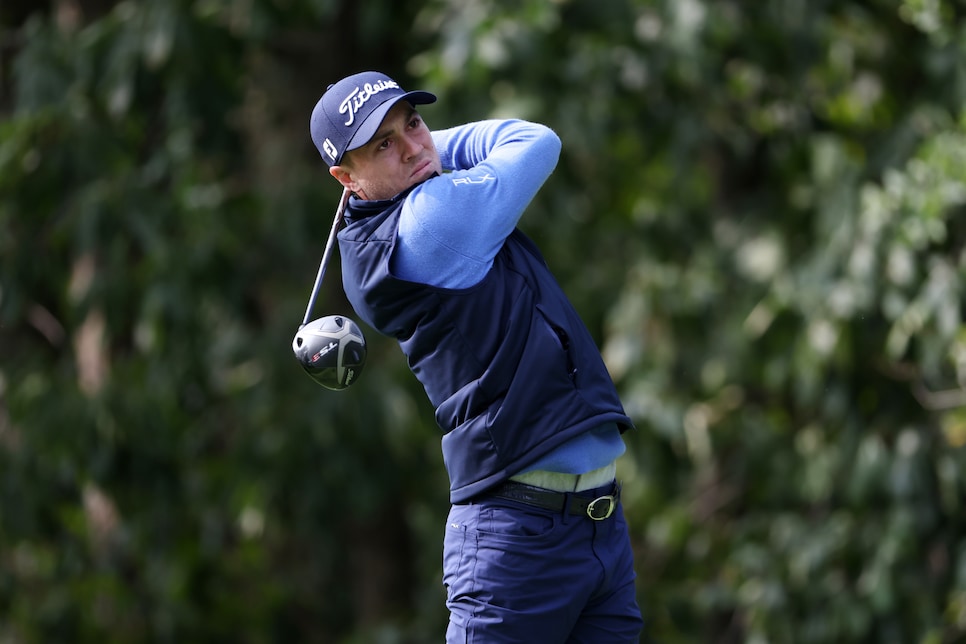 MAMARONECK, N.Y. —Professional golf has been without fans for 15 weeks. That runway hasn't made the assimilation easier for Justin Thomas.
Judging by his performance in the restart, the lack of galleries hasn't been a source of vexation for Thomas. The 27-year-old won the WGC-St. Jude Invitational, finished runner-up at the Workday Open and in the FedEx Cup Playoffs, and earned Player of the Year honors from the PGA of America. Still, speaking to the media at Winged Foot ahead of the U.S. Open, Thomas said last month's PGA Championship "didn't feel anything remotely close to a major."
"It is a shame because [TPC] Harding and here are just two terrific major championship venues, especially here in New York with the very passionate fans that they have here," Thomas said. "To not be able to experience that takes away a lot of a championship, let alone a U.S. Open, especially coming down the last nine and on Sunday, it's going to, I think, have a big impact.
"At least I know I miss them, and I wish they could have been out here, but yeah, it's night and day different."
However, competition sans galleries has provided one positive upshot for Thomas. The 2017 PGA champ was paired with Tiger Woods at TPC Harding Park, and will tee it up with the 15-time major winner again this week. Given the ever-present circus that engulfs Woods, Thomas says it's "definitely easier" with a closed environment "because they're definitely not out there to watch me."
"They're out there to watch one person, and deservingly so. If I was a spectator, I'd want to watch him rather than me anyway," Thomas said. "It's easier just because you don't have all the commotion. It's little things like when he finishes out first, if he makes a putt or chips it close or I maybe have to finish and he finishes first, everyone is gone. You know, there's a lot of stuff going on."
It is far from the first time the issue has been raised, with Rory McIlroy calling the crowds that follow Tiger draining just two years ago at Riviera. Thomas says the hope is to block the noise out, but it eventually wears you down.
"Just a lot of backing off and kind of waiting for everyone to settle down and realize there's a little bit more people on the golf course," Thomas said. "It's just different. I know that's the fewest amount of people he's played in front of since he was about four, so it's probably weirder for him than for me."
Thomas and Woods go off with PGA champ Collin Morikawa on Thursday at 8:07 a.m.