News
U.S. Open 2020: Caddyshack's Michael O'Keefe (aka Danny Noonan) gets wish to caddie at Winged Foot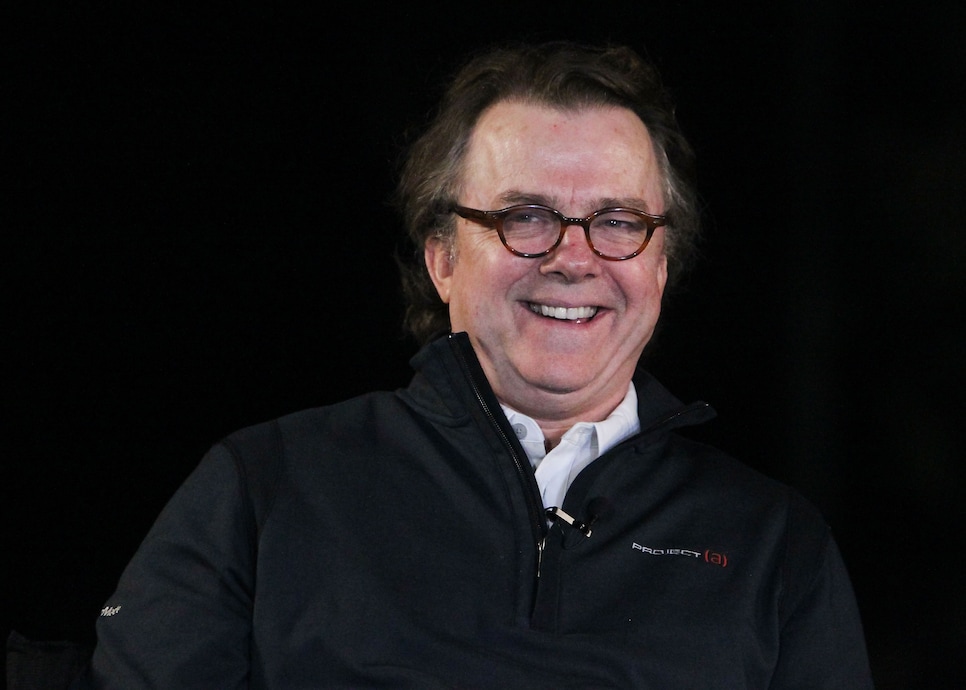 Actor Michael O'Keefe attends The Northern Trust Open & TaylorMade golf first ever drive-in movie on the driving range of a PGA Tour eventin 2015.
David Buchan
Danny Noonan will get to caddie in the U.S. Open after all—sort of.
Michael O'Keefe, the actor who played the down-on-his-luck young looper in the cult classic "Caddyshack," will be on the bag next week at Winged Foot. Only instead of carrying the clubs Judge Smails or Ty Webb, he'll be doing so for Danny Balin, a 38-year-old head pro from Fresh Meadow Country Club on Long Island.
It will be the first U.S. Open for both men. How the partnership came to be isn't quite a Cinderella story, but it is a good one, with roots as deep as some of the elm trees that line the famed West Course.
It started when O'Keefe, now 65, wrote a piece for Golf.com begging any player in the field to hire him as a caddie for the tournament. Before O'Keefe, who grew up in nearby Larchmont, pursued acting he'd spent a couple of summers caddieing at Winged Foot in 1971 and '72. His brother Bill has been a longtime member and is a past president of the club.
"Once he [did that], I had a lot of local people telling me that I should do this," Balin told Golf Digest. "As great as it would be, this is still a major, though. I didn't want to do it as a publicity stunt so I started to think of how this could work."
One of those in Balin's ear was Michael Breed, Golf Digest's chief digital instructor and Balin's first boss when Balin was an assistant pro at Sunningdale Country Club in Scarsdale. Breed connected the two men, and they've been texting regularly since. Balin agreed that O'Keefe could be on the bag for his practice rounds on Monday and Tuesday, with his regular caddie and fraternity brother from Penn State, Marc Mondelblatt, doing the looping the rest of the way.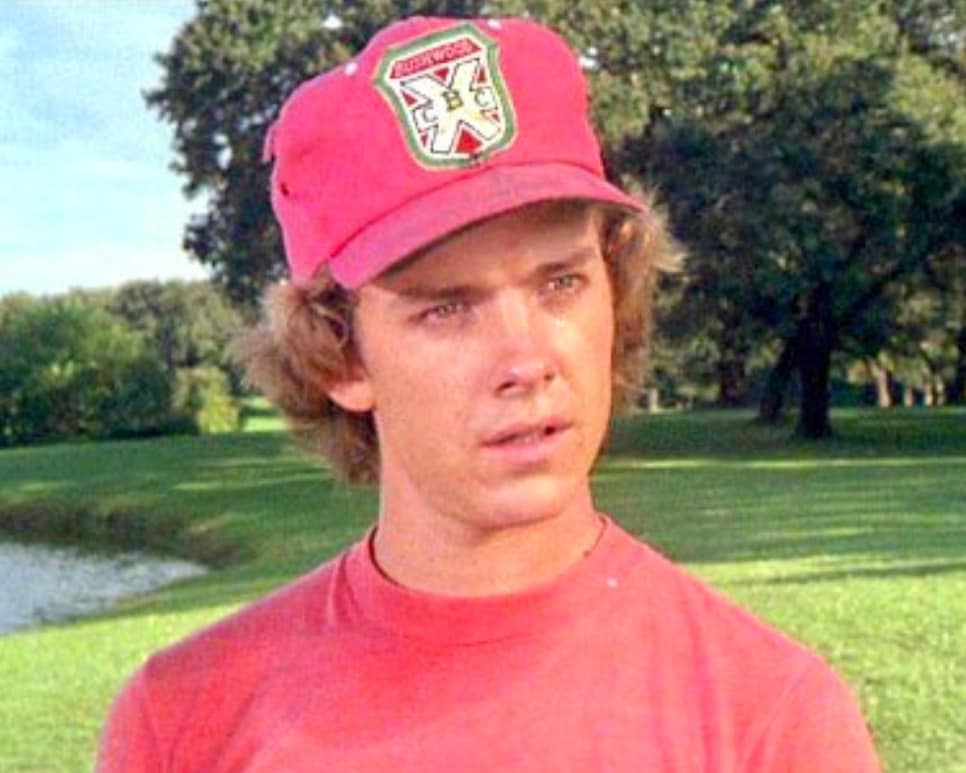 O'Keefe's "Caddyshack" character Danny Noonan.
Still, there were some hurdles to clear. Balin only has one caddie badge, for example, and he needed to convince the USGA to let him share it given the limited personnel being allowed on site because of the COVID-19 pandemic. The association not only signed off on it but plans to have some fun on social media with it as well.
"I figured it's good publicity for my club, good publicity in general and it's cool to have two locals connecting in that way," said Balin, who estimates that he's played Winged Foot 40 or 50 times over the past two decades.
"Anytime I meet someone and say, 'I'm Danny,' they say, 'Danny, do you do drugs?' '' Balin said, quoting one of the many memorable lines from the movie.
As for O'Keefe, it figures to be a sweet week for him, too. When he auditioned for the role of Noonan, the young actor lied, telling producers he knew how to play golf. In reality, he crammed for the part by taking lessons at Winged Foot with then-head pro Tom Nieporte. Caddieing of course he already had down.
"It'll be fun," Balin said. "We'll have a good time with it."