News
U.S. Open 2018: Why Ian Poulter's solid round was unexpected, even to him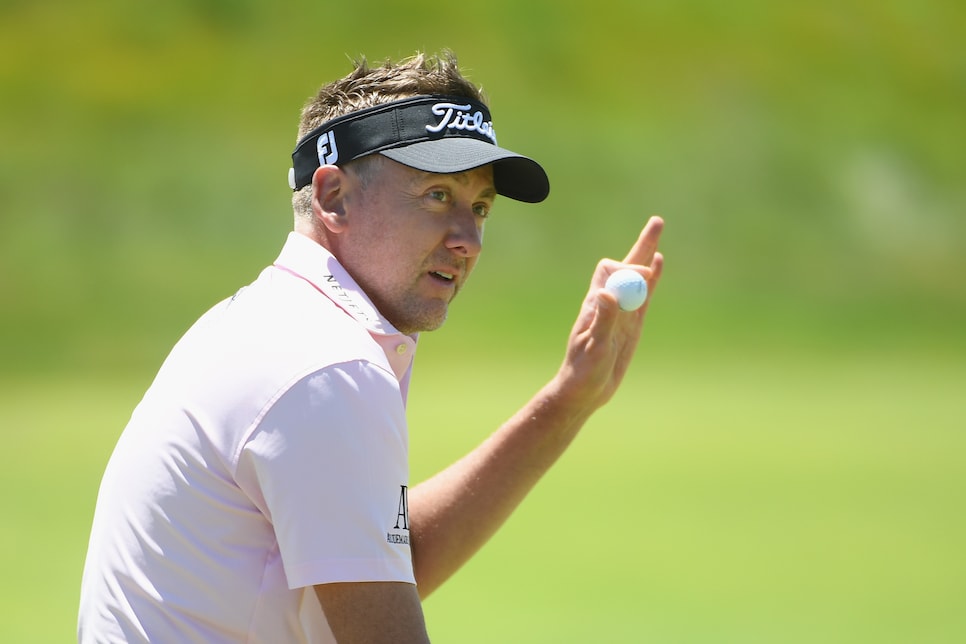 SOUTHAMPTON, N.Y. — Ian Poulter is not a name synonymous with major success. Yet on a morning when the game's best came out on the business end of Shinnecock Hills, it was the 42-year-old Englishman that was on top of the U.S. Open leader board.
In one regard, Poulter has enjoyed a career renaissance since losing, then regaining through clerical error, his PGA Tour card last May, highlighted by a win at this year's Houston Open. It's also been a sustained run, as he has finished 11th or better in five of his last seven events.
But despite his revival—you better believe he's going to be a pain in the Americans' ass this fall at the Ryder Cup—Poulter was considered a non-entity heading into Shinnecock Hills, entering with 100-to-1 odds. And with good reason:
The U.S. Open has not been his friend
This country's national championship is the only major where the Englishman has failed to post a top-10, his best finish a T-12 in 12 previous events.
"I have to say, through most of the U.S. Opens, I haven't enjoyed very many, to be honest," Poulter said on Thursday. "They're difficult. They're hot. They're stressful. Feels like you're pulling teeth every single hole you play. How I've got any left, I don't really know. They always set out very difficult. It's supposed to be tough."
Round 1 has historically been a bane
Thursday was just the second opening round in 13 tries that Poulter opened with an under-par score at the U.S. Open. The other was a 70 at the 2010 championship at Pebble Beach.
He also has a tenuous relationship with the USGA
Poulter's been critical of the organization's set-up of the event, remarking that 2015 venue was Chambers Bay "a complete farce" and the "worst most disgraceful surfaces" he had seen. He went so far as to call for the USGA to apologize.
As for Thursday's configuration?
"I thought the setup was brilliant," Poulter joked. "It's not often I've ever said that at a U.S. Open."
He was previously not a fan of Shinnecock
In 2004, which marked his first outing at the U.S. Open, Poulter missed the cut thanks to a 74-72 submission.
"When I look back to 2004, that wasn't a very enjoyable experience," Poulter admitted. "Today was the exact opposite."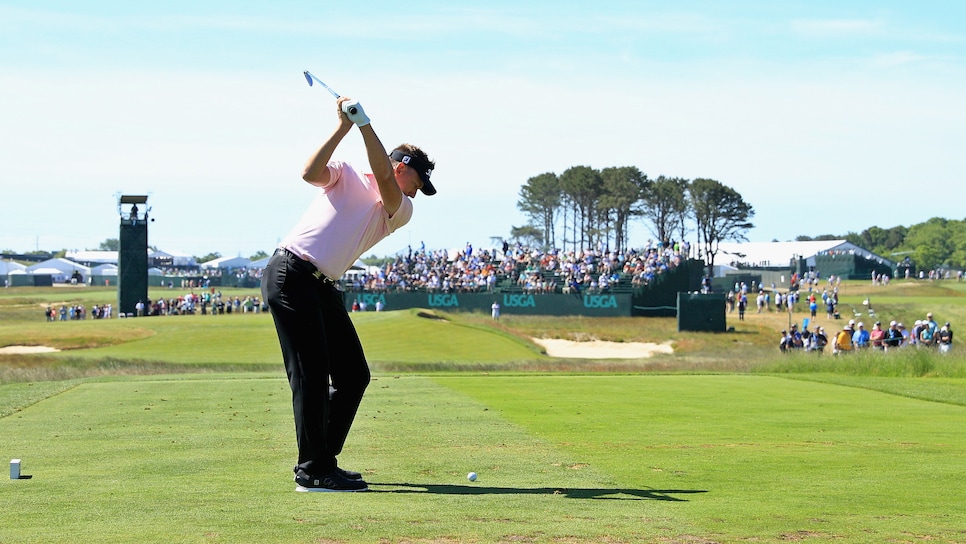 So how did Poulter cobble together the best round in the morning wave?
"Scrambling when you are out of position on this golf course is also key, and I did that well," Poulter said. "I limited the mistakes." His only bogeys on the day came at the 10th and 13th, statistically two of the toughest holes on Thursday morning.
He also able to navigate the wind with aplomb, hitting 12 greens, about four more than the field average.
"You know, the difference today, I think, being you can still be relatively aggressive with how soft the greens were," Poulter said, "but you just had to be super careful."
But perhaps the biggest spur for Poulter was his spirit. Though he's never been accused of self-doubt, Poulter toured Shinnecock with conviction.
"I feel confident. I feel happy. I feel happy off the golf course," he said. "And it makes that a lot easier on the golf course."
U.S. Opens aren't won on Thursdays, and things can go south quickly at Shinnecock. Poulter grabbing his first major at 42 seems unlikely. But it's a possibility that took a step closer to probability after Round 1.