News
Ian Poulter will retain exempt status for rest of the season after all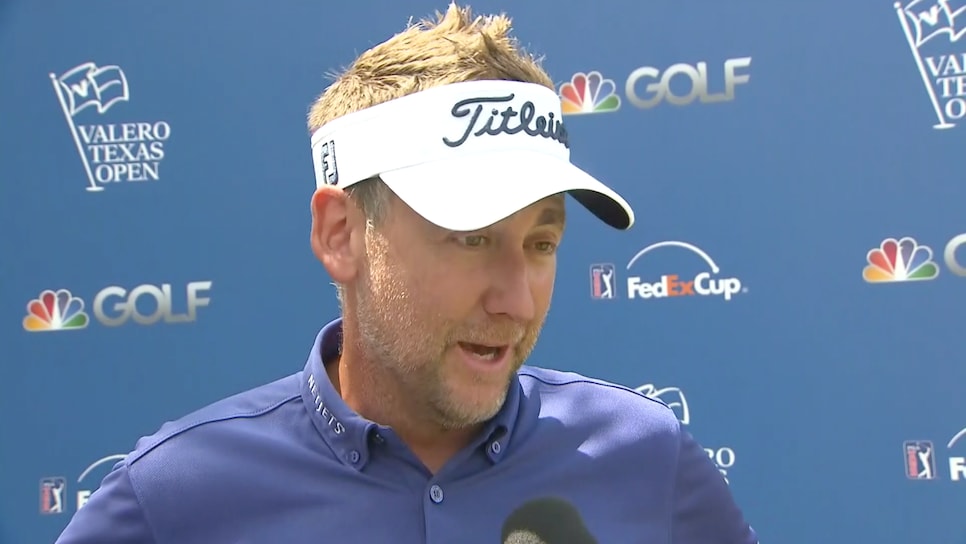 The tour on Saturday explained in a convoluted news release that after modifying how major medical extensions were applied, Poulter, as well as Brian Gay, had been unfairly penalized and would remain exempt for the remainder of the season and would also be eligible to play in the Players Championship and the Quicken Loans National.
"Last year, the Policy Board approved a modification to the FedExCup Points Curve for the 2016-'17 season to more accurately reflect the longstanding money breakdown used on the PGA Tour," the news release said. "This was done following the Policy Board's elimination of the top-125 money category and minimized some significant discrepancies between the two lists, primarily in the region of 30th to 50th places (i.e., under the old FEC points curve, two 31st place finishes equaled a ninth-place finish and a missed cut).
"There are two members, Brian Gay and Ian Poulter, on Major Medical extensions who under the old FedExCup points system would have been over the threshold needed to retain fully-exempt status for the rest of the year, whereas under the new system they just barely fall short. Upon further review, this is due to the fact that the new points curve has significantly less points overall in the finishing positions from 15th to 68th.
"Knowing that tournaments and purses change from year to year, the FedExCup points system is a true equalizer [in that every regular tournament counts the same] and it seems that the change to the FedExCup Points Curve unintentionally made it more difficult for these players to retain their exempt status. The spirit of the medical extension has always been to provide the same opportunity a player would have had if he had not been injured to retain his card, and in this case the bar was moved significantly.
"The tour has modified the conditions of the Major Medical Extension category to address this issue.  Both members have been notified of the changes to their membership status, which resulted in additional exempt status. Additional players on Major Medical Extensions will play with the modified conditions as well.
"Gay sat out 2014-'15 with a back injury, played 13 in 2015-'16 on a Major Medical Exemption, and had 14 available events in 2016-17 to earn 309 FedExCup points or $461,851 to remain exempt for the remainder of the season. With $626,195 in earnings, Gay had qualified via the money list (but not FedExCup points (he had 280) but had 3 more events to do so.
"Poulter, limited to 13 starts in 2015-'16 due to a foot injury, had 10 events in 2016-'17, to earn 218 FedExCup points or $347,634 to remain exempt for the remainder of the season. He had not qualified through either list (he had 155 FedExCup points and $317,010 in earnings), and his final start via Medical Extension was a missed cut at the Valero Texas Open."
According to a Golf.com report, the issue of the changing FedEx Cup points curve was brought up by Gay to tour officials after he got a email saying he had missed qualifying for the Players Championship by 28 points. After doing some investigating, Gay noticed the points change and argue that it unfairly hurt him in his effort to regain his tour card. When the tour agreed with him, Gay told Golf.com that another thought occurred to him:
"Holy s---! I just got Ian Poulter his Tour card."
Poulter obviously was please. "It's great news," he said. "They have done the recall calculations off of the 2016 correct points, and it puts Brian Gay and myself in a position where we actually have enough. Obviously quite a relief to know that I can play my schedule and plan my schedule for the rest of 2017, and obviously I've got work to do to maintain my status for a regular season, but I'm in a very different situation today than what I was yesterday."