News
U.S. Open 2018: This new local rule in effect at Shinnecock could have saved Phil Mickelson in 2004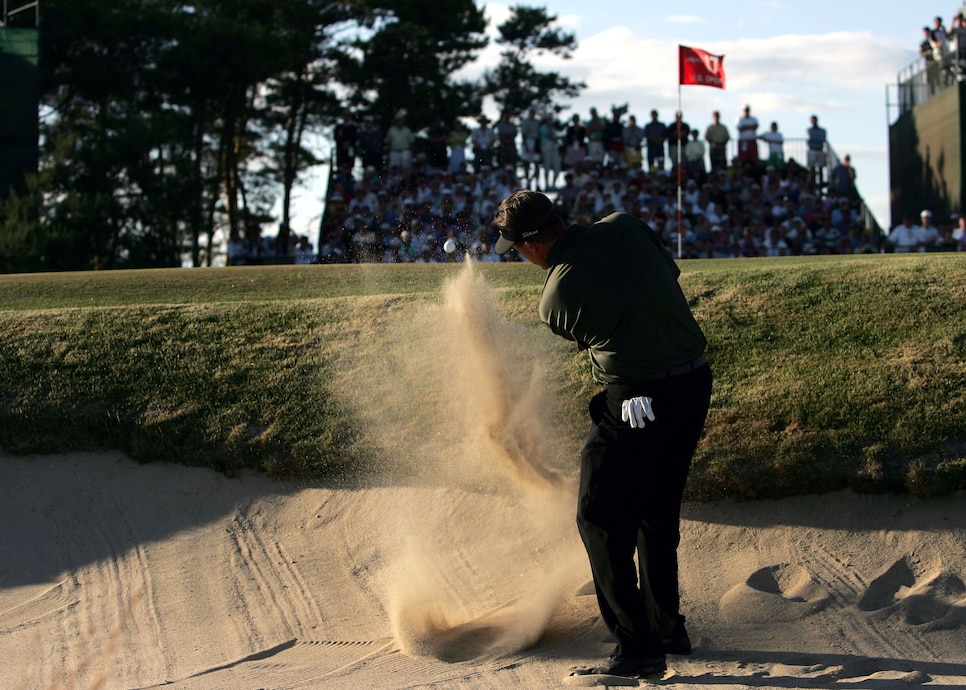 Jonathan Ferrey/Getty Images
SOUTHAMPTON, N.Y. — Earlier this week Phil Mickelson revealed to Golf Digest that the double bogey on the 17th hole that derailed his chances to win the 2004 U.S. Open at Shinnecock Hills was due, in part, to a rock that was behind his ball in the greenside bunker.
"I tried to go behind the rock and underneath it, and it took all the spin off [the shot]," said Mickelson, who got on the green with his second shot but then three-putted. "That one thing changed everything. All because of that fricking rock."
Come this week at Shinnecock, however, players won't have to worry about such bad breaks. The USGA is implementing a local rule that will allow players to remove stones and small pebbles from bunkers without penalty. Instead of treating them as loose impediments, they'll be considered movable obstructions.
Thomas Pagel, the USGA's senior director of rules of golf and amateur status, said stones and pebbles will be considered movable obstructions this week, instead of loose impediments.
"If I'm moving one of those rocks and my ball moves, no penalty," said Thomas Pagel, USGA senior director of rules of golf and amateur status. "I'm just going to replace my ball and move on."
Here's a video with an explanation of how this will work as well.
What Lefty wouldn't have given for this to be in play 14 years ago.