Short Game
U.S. Open 2018: Shinnecock is going to force some short game creativity—and you can learn from it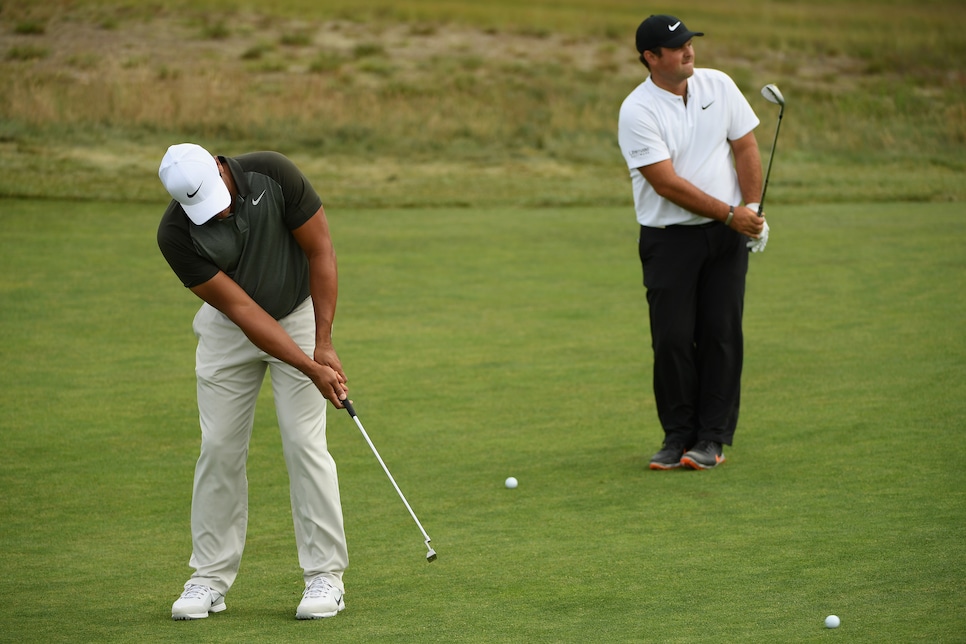 The short game of a top-tier tour player is exquisite to watch, with its touch, elegance and spin control. But the huge, shaved green-side collection areas and supersonic green speeds at Shinnecock Hills are going to force players to be even more creative than usual to contend.
You're probably going to see one shot in particular that doesn't get much use at a "regular" tour event: A "putt/chip" from off the green using a fairway wood or hybrid. "The chipping areas here are cut so tight that it can make it tough even for tour players to make solid contact," said top Alabama teacher Tony Ruggiero after walking a practice round with student and 2009 U.S. Open champion Lucas Glover. "If you use something like a 5-wood, it's much easier to get the ball up and on the green. The flat sole of the club slides on the ground, and you reduce the chance of mishits—which tend not to stay on the green around here."
It's a shot that should be a part of any player's repertoire—even if you play at courses with taller chipping areas and slower greens. "It's great for any player because it uses skills you already have," says Ruggiero, who is based at the Country Club of Mobile and the Dewsweepers Performance Academy in Panama City Beach, Fla. "You play it like a big putt. Hold it the same way you would your putter, and make the same kind of swing. You don't need to use any wrist action, or a big pivot. Even if you hit it a little thin you're going to get a better result than you would with a mediocre chip shot with a wedge."
So if you're worried that chipping with something other than your wedge will make you look like a chopper, take your cue from the best in the world and pull a fairway wood with a clear conscience. Your up-and-down statistics will thank you.