News
U.S. Open 2018: Phil Mickelson offered to withdraw, according to his wife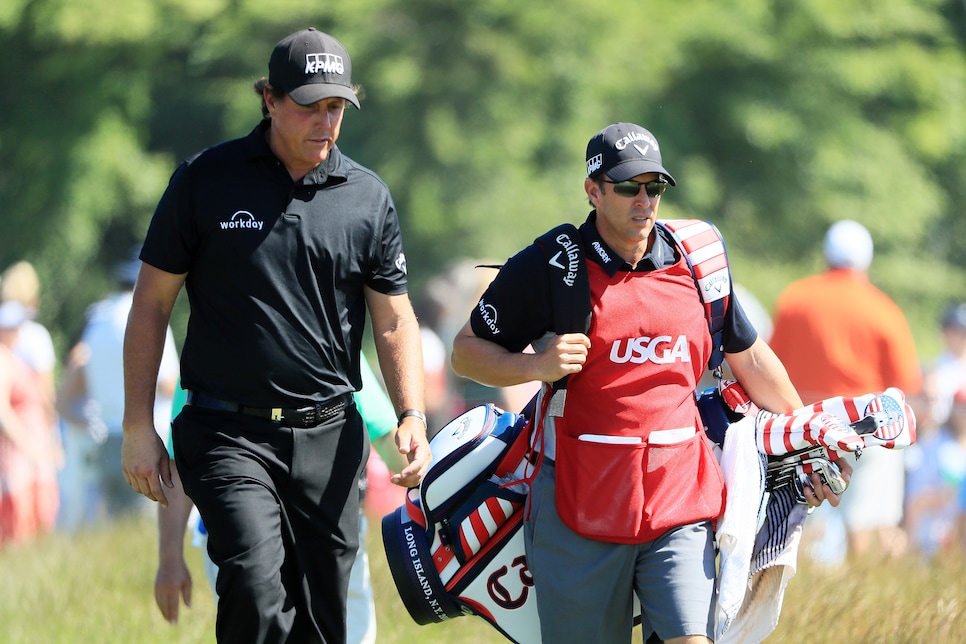 Mickelson's wife, Amy, told Golfweek's Beth Ann Nichols that her husband offered to withdraw from the event during a phone call to USGA executive director Mike Davis on Saturday. The five-time major champ was prompted to pick up the phone after hearing widespread opinion that he should have been disqualified.
"When he heard that, he called Mike Davis and said, 'If I've done something that crosses the line that much, then I need to withdraw immediately," Amy said while her husband signed autographs after a final-round 69 to finish T-48.
"You know, it's not his finest moment, but hopefully, he'll learn from it," Amy went on. "Like anybody, good people make mistakes."
Mickelson didn't seem as repentant on Saturday, claiming that taking the two-shot penalty was a calculated move.
"If somebody's offended by that, I apologize," he said. "But toughen up."
Mickelson declined to speak with the media on Sunday.