The Loop
U.S. Open 2018: Brooks Koepka's girlfriend is correctly identified this time by Fox Sports' Joe Buck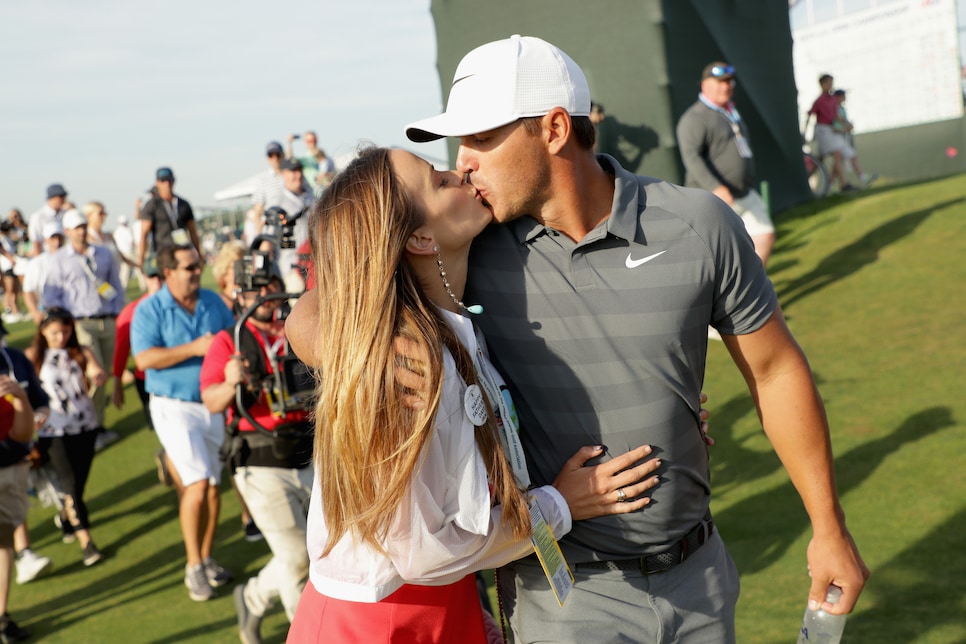 So this time, Joe Buck was prepared when Brooks Koepka and girlfriend Jena Sims celebrated another U.S. Open title. The veteran broadcaster didn't mention Sims in the immediate aftermath, but he did -- with emphasis -- when Fox came back from a break and showed the two walking hand-in-hand at Shinnecock Hills.
"Well, Brooks Koepka talked recently about how he feels he's underachieved in his career," Buck said. "And now, he and Jena again celebrate the U.S. Open championship."
Nice recovery, Joe. Although, again, you got off the hook pretty easy this time.
When informed that Buck didn't immediately mention her, Sims said it was OK because "he clarified himself plenty this week." Which is true, as Buck, who felt bad about misidentifying Sims last year at Erin Hills (he was eventually corrected by Brad Faxon), went out of his way to mention Jena on a couple of occasions.
In case you're wondering, Sims is a lot more than Brooks Koepka's girlfriend. The former Miss Georgia Teen USA is a model and an actress, whose credits include Sharknado 3 and Entourage. She also runs a non-profit organization, Pageant of Hope, that hosts beauty pageants for children with cancer and disadvantages.
Following last year's win at Erin Hills, Brooks and Jena took a trip to Las Vegas to celebrate:
So congrats to Brooks and Jena. And we wish the couple safe travels wherever this victory tour takes them.