News
U.S. Open 2018: It's no surprise players veer toward classic courses when picking their U.S. Open favorites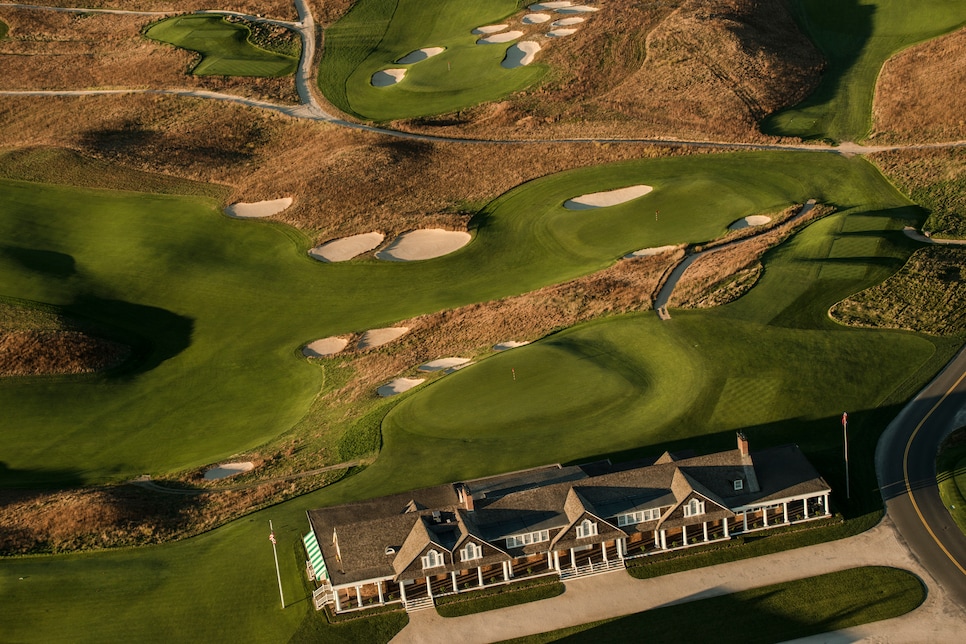 SOUTHAMPTON, N.Y. — When it comes to U.S. Open courses, everyone has their favorites.
"I would say probably Pebble Beach or Torrey Pines for me," said Tiger Woods. "[And] of the classic venues, I think the two that stand out in my mind are Winged Foot and Oakmont. As a classic venue they don't get any better than that."
Dustin Johnson agreed, citing the Monterey Peninsula gem as well as Oakmont outside Pittsburgh.
For both, their picks make sense. In addition to each having won a PGA Tour event at Pebble, Woods blew away the field there by a record 15 strokes en route to capturing the 2000 U.S. Open. A decade later, Johnson held a three-stroke lead after 54 holes at Pebble before a series of missteps led to a Sunday 82 and tie for eighth. At the time, it was his best result in a major. Then he won at Oakmont—a course many have said is the toughest in the U.S.—in 2016.
This year, the Open returns to Shinnecock Hills, a course many consider among the best in the country. For the USGA, it also marks the beginning of a run of timeless venues hosting its biggest championship. After trips to Chambers Bay outside Seattle in 2015 and Erin Hills in Wisconsin last year, the next seven U.S. Opens will be played at Shinnecock, Pebble Beach, Winged Foot, Torrey Pines, The Country Club, Los Angeles C.C. and Pinehurst No. 2.
Talk about a murderers row of courses.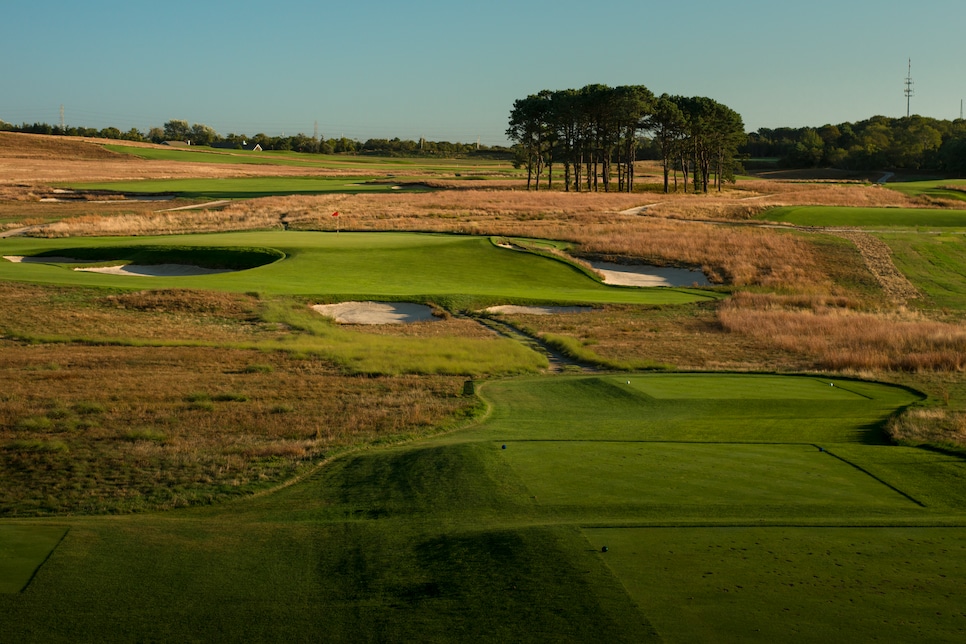 They're all classically U.S. Open, too. Shinnecock (one of five founding clubs of the USGA) is hosting for the fifth time, joining Pebble Beach and Winged Foot. The Country Club (also a charter club) and Pinehurst have seen the Open come to town three times each.
Torrey Pines was a newcomer in 2008 but produced an all-timer, with Woods beating Rocco Mediate in a playoff on a broken leg. As a public course it also speaks to the soul of the event.
"Of all the ones I played, I love Bethpage," said Rory McIlroy, speaking of another public course that has played host to the U.S. Open. "Bethpage is a great golf course. I haven't played Winged Foot, but I'm looking forward to playing a U.S. Open at Winged Foot as well. Oakmont is awesome. It's just, it was too tough for nearly all of us apart are from D.J."
McIlroy mentioned Congressional, too, of course. He won by eight there in 2011 for his first career major a few months after famously blowing a four-shot lead in the final round of that year's Masters.
"Yeah, the more traditional style," he continued. "Shinnecock's a great golf course as well, but any time I think of a U.S. Open I think of thick rough and small greens and trees."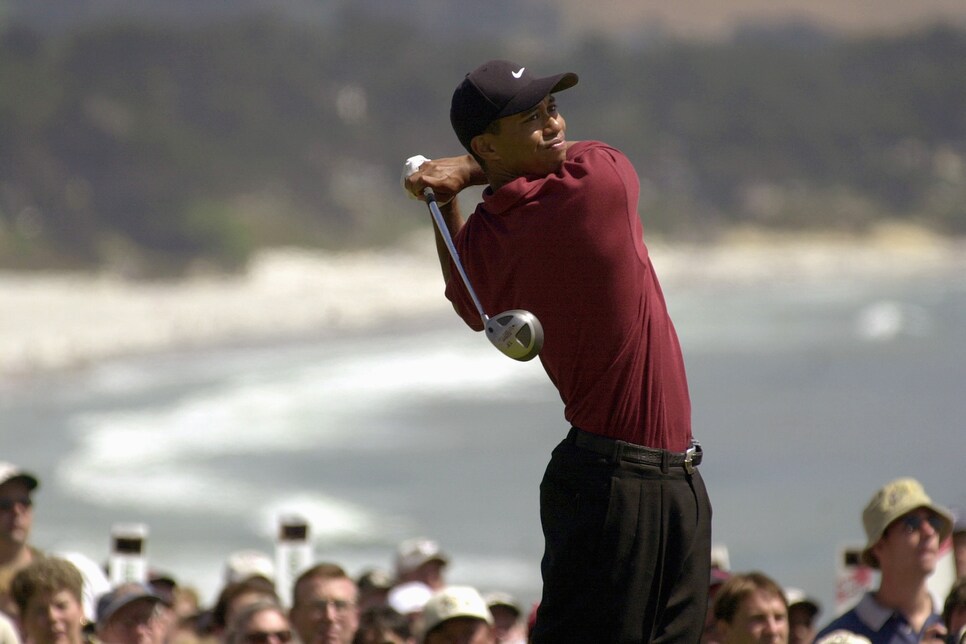 The Olympic Club fits the bill. It's another five-time U.S. Open host, the last coming in 2012 when Webb Simpson won.
But everyone has the ones they don't like, too, and that includes the San Francisco course for some.
"It's a good golf course to go play for fun, it's not a good golf course to go score on," Johnson contends. "There was a few holes where there's nothing I could do. I couldn't hit the fairway. It was impossible. I just thought it was a little too quirky or however you want to say it. A little too tricked up."
Johnson missed the cut there at the 2012 U.S. Open, five years after being knocked out of the first round of match play in the U.S. Amateur by 35-year-old Ricky Jones of Maine.
It's not the only one he wasn't fond of.
"I think they set [Torrey Pines] up how a U.S. Open would be set up," Johnson said. "Pebble, same way. Pretty much all of them except for maybe the last one at Erin Hills. Just because the fairways were a little bit too wide for a U.S. Open, I thought. Chambers [too]. Yeah, I thought they were great, major championship venues, for sure, but maybe not a U.S. Open venue."
Setup is of course the X factor. It can leave a bad taste in a player's mouth as much as anything. That was the case in 2004, the last time Shinnecock held the U.S. Open.
"It's a very fine line between testing the players to the highest degree and making it carnival golf," said Phil Mickelson during his Monday press conference. "It's not a job I would want. ... The problem I have with it is when it's left to chance instead of skill."
It's also made more difficult when going to an untested course. And that, at least, is something the USGA won't have to worry about for the foreseeable future.
Welcome back to the U.S. Open.