News
U.S. Open 2018: A stark contrast between morning and afternoon conditions leaves certain players fuming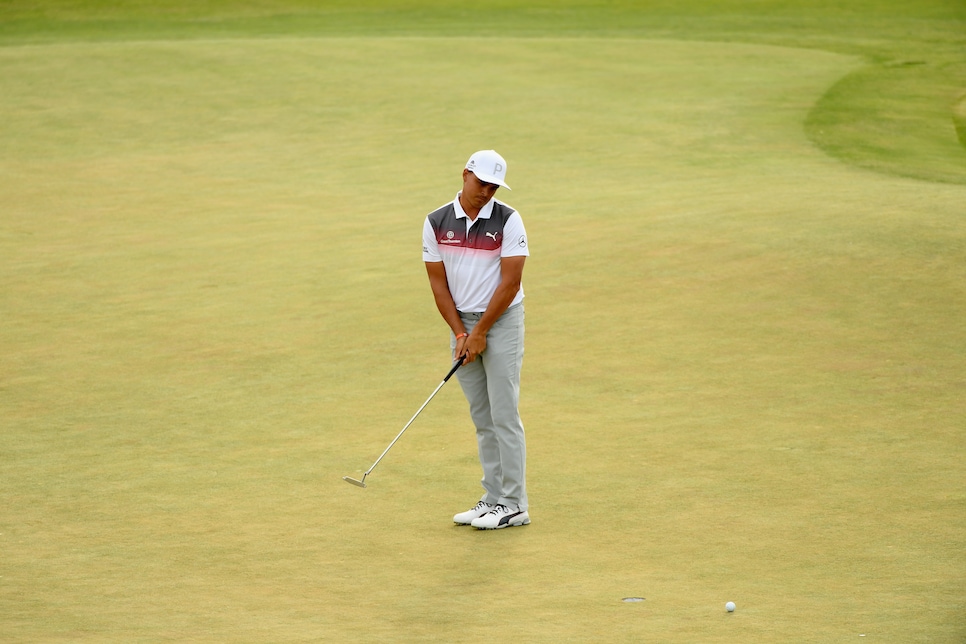 SOUTHAMPTON, N.Y. — At 10:13 a.m. on Saturday, when Daniel Berger teed off in the third round of the U.S. Open, Dustin Johnson was still five hours away from his starting time as the 36-hole leader at Shinnecock Hills. Rickie Fowler, in a tie for ninth place when the day began, was a little more than four hours away.
In tournament golf, this is how it goes. You shoot the lowest scores, you earn the right to sleep in, and you see if anyone with an earlier tee time can claw their way into contention.
What you don't expect is the earlier times to have such a clear advantage over everyone else that you almost regret playing so well to begin with.
"When it's that big an advantage to playing in the morning versus the afternoon, I think it takes away from the work that the guys have done the first two days," said Fowler, who shot a 14-over 84 on Saturday to plummet to a tie for 61st. "Maybe I should have made the cut at five over."
While it's not uncommon for a golf course to evolve and conditions to toughen as a day carries on, the scenario at Shinnecock was extreme. Of the five players who shot even par or better on Saturday all teed off before noon. That included Berger and Tony Finau (10:57 am tee time), who each shot 66 and now find themselves in the final pairing together on Sunday. Both men were 11 shots behind Johnson when the day began, and both spent the afternoon creeping up the leader board from afar thanks to the collective backpedaling by the players on the course. Consider the eight players who teed off in the final four pairings were a combined 46-over par, all thanks to windy conditions and crusty greens that caught even USGA CEO Mike Davis off guard.
"We thought it would be a great day," Davis said. "Frankly, we missed it with the wind. The speed of the greens was too much for the wind we had. It was a very tough test, but probably too tough this afternoon."
Brooks Koepka, who teed off at 2:37 p.m., had the lowest score among the final groups with a 72, yet even he could barely contain his frustration with the disparity.
"Let's put it this way," Koepka said of Finau and Berger, with whom he's tied at three over, "if they'd have shot four under this afternoon, it would probably have been the best round of golf anybody's ever seen."
Koepka's most frustrating sequence came on the 15th hole, where his wedge from 108 yards appeared to settle 12 feet below the pin, then trickled into the bunker. From there, he couldn't get up and down, and made bogey. Asked about that hole, Koepka was forced to censor himself.
"I don't have anything nice to say about that green and the pin location," said Koepka, who still has a chance to become the first repeat U.S. Open winner since Curtis Strange in 1989. "So I'm just not going to say it."