News
U.S. Open 2017: For another major, the amateur world is focused on Stewart Hagestad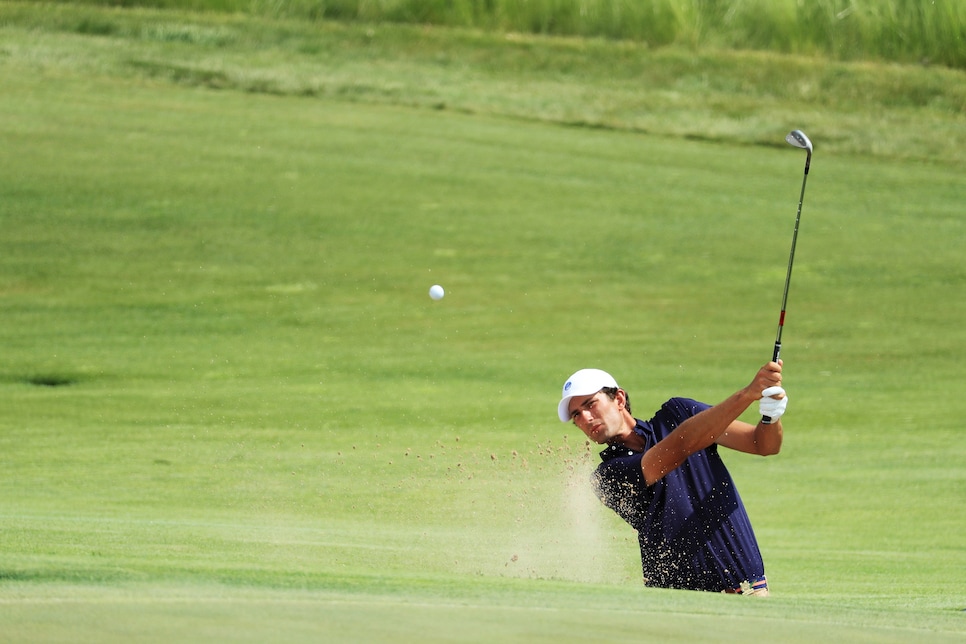 Richard Heathcote/Getty Images
ERIN, Wis. — There's always seems to be an "It" amateur who arrives at the U.S. Open with plenty of buzz. That Stewart Hagestad would be "it" in 2017, however, is intriguing if for nothing more than the fact that his "it" days were seemingly past him.
The 26-year-old California native wrapped up his college career at USC in 2013 and confidently decided against turn pro. Instead, he started to carve out his post-college life, finding work as a financial analyst on Wall Street.
Mind you, Hagestad didn't sell his clubs on eBay. And in the last eight months, he's managed to undergo a golf renaissance. It began at the U.S. Mid-Amateur last September, where he rallied from a 4-down deficit with five holes to play in the championship match to beat Scott Harvey. Next came his surprise T-36 performance at the Masters in April, where he became the first golfer ever invited to play by virtue of winning the Mid-Am title to make the cut.
After Augusta, a chorus of fans called for Hagestad to reconsider turning pro, one that only grew louder after he qualified for Erin Hills via Sectional Qualifying in Newport Beach, Calif. But Hagestad insists that pro golf is not in his future, maintaining that he will apply to business school this fall (after playing a pair of familiar tracks in Riviera and LACC in the U.S. Amateur, he hopes, the Walker Cup).
"I love golf and I love competitive golf, but I don't want my entire life to revolve around that," Hagestad said.
Should he have more success this week at Erin Hills, perhaps that stance softens a little bit. Not since 2012 and Patrick Cantlay as an amateur been able to make the cut at both the Masters and U.S. Open in the same year. It's a feat Hagestad has a seemly good chance at accomplishing.
He's not alone in thinking he is ready to play four rounds in Wisconsin. Of the 14 amateurs in the field this week, the third largest group to compete in any one U.S. Open, seven of them have past experience in majors, suggesting that the "fear factor" of playing in a big-time tournament might not be so great.
Who else might join Hagestad in the race for the low amateur? Here's my break down of the players into categories of confidence, 5 being my bets to make the cut, down to 1 being the least likely.
Confidence Level 5
Brad Dalke, 19, Norman, Okla.
Stewart Hagestad, 26, Newport Beach, Calif.
Joaquin Niemann, 18, Chile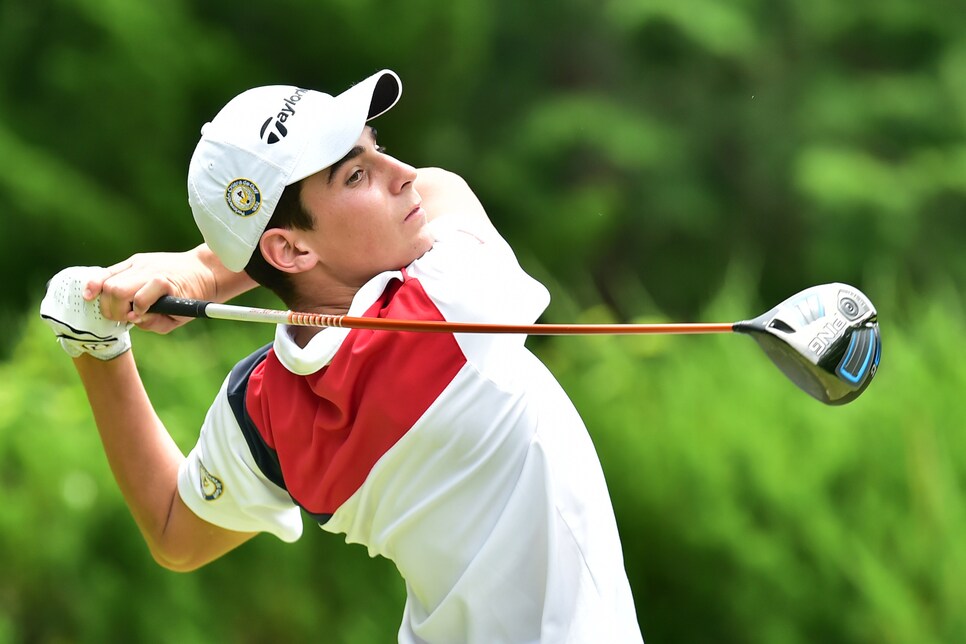 Atsushi Tomura/Getty Images
You know of Hagestad, and you've probably heard of Dalke, who helped lead Oklahoma to an NCAA title last month. But it's Niemann who sits atop the World Amateur Golf Ranking, having taken over the No. 1 spot from Maverick McNealy last month. The Chile native (above) is set to enroll at South Florida in the fall, but before that he's been tearing up the junior golf ranks, winning three events in three weeks in April, including the prestigious Junior Invitational at Sage Valley. This comes after he won two professional tournaments back in Chile, represented his home country at the World Amateur Team Championship last fall and reached the Round of 16 at the Western Amateur and U.S. Amateur last summer. All three of these guys have the game to handle Erin Hills' brawny layout and the confidence to block out the distractions of playing in a major championship.
Confidence Level 4
Maverick McNealy, 21, Portola Valley, Calif.
Scottie Scheffler, 20, Dallas
Sahith Theegala, 19, Chino Hills, Calif.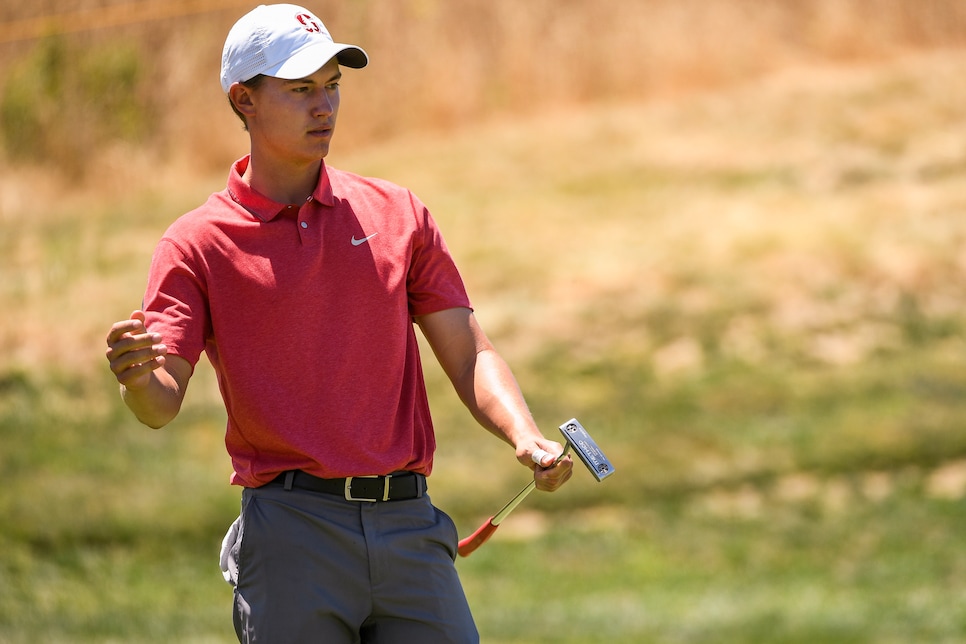 McNealy (above), fresh off graduation from Stanford, remains mum about his future plans as he continues to mull whether he'll give pro golf a shot or follow Hagestad into the business world. In the short term, he'll remain an amateur and play in the Open Championship, the U.S. Amateur and (likely) the Walker Cup. His game has been sharper, but without the distraction of school, he might just be primed for a solid summer run. Scheffler, a rising senior at Texas, played at Oakmont last year, shooting a memorable opening-round 69 only to missed the cut with a second-round 78. That experience should serve him well this week in Wisconsin. Theegala, a quarterfinalist at last year's U.S. Amateur, is coming off a solid sophomore season at Pepperdine in which he shared conference player-of-the-year honors as well as finishing T-49 while moonlighting at the PGA Tour's Genesis Open at Riviera.
Confidence Level 3
Cameron Champ, 22, Sacramento, Calif.
John Oda, 21, Honolulu
Scott Harvey, 39, Greensboro, N.C.
Scott Gregory, 22, England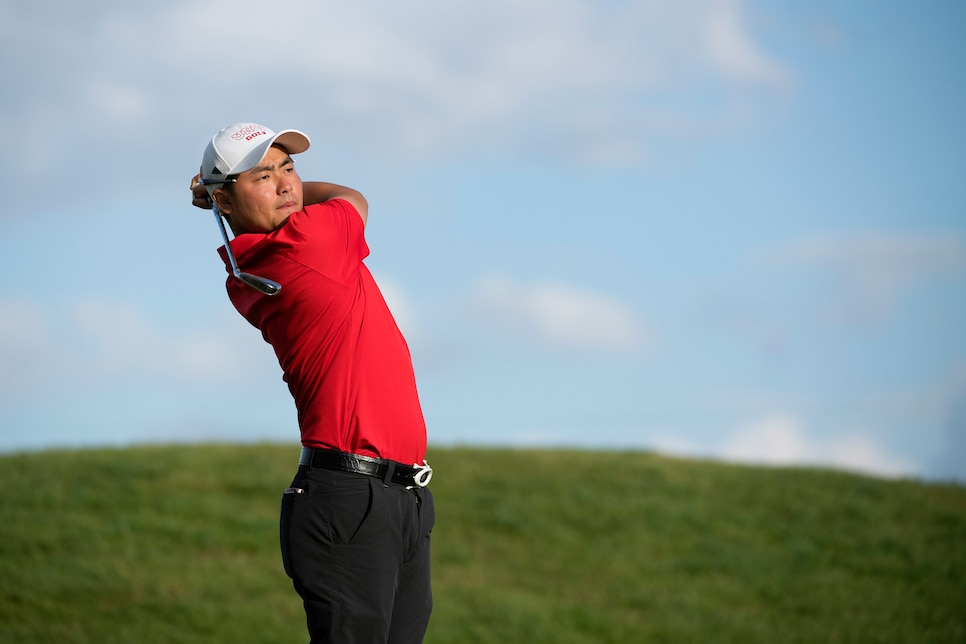 It's rare when a mid-amateur qualifies for the U.S. Open, which makes Harvey's accomplishment all the more special after trying more than a half dozen times in years past. Should he make the cut, he'll give the U.S. Walker Cup selection committee something to think about in picking perhaps a second mid-amateur (along with Hagestad) for this year's team. Oda, a UNLV junior, has the help of some Vegas-based tour pros as he prepare to play in his first major. British Amateur champion Gregory is playing in his third major but is trying to make his first cut. Champ, a Texas A&M junior, turns 22 during the first round at Erin Hills.
Confidence Level 2
Christopher Crawford, 23, Bensalem, Pa.
Alex Smalley, 20, Wake Forest, N.C.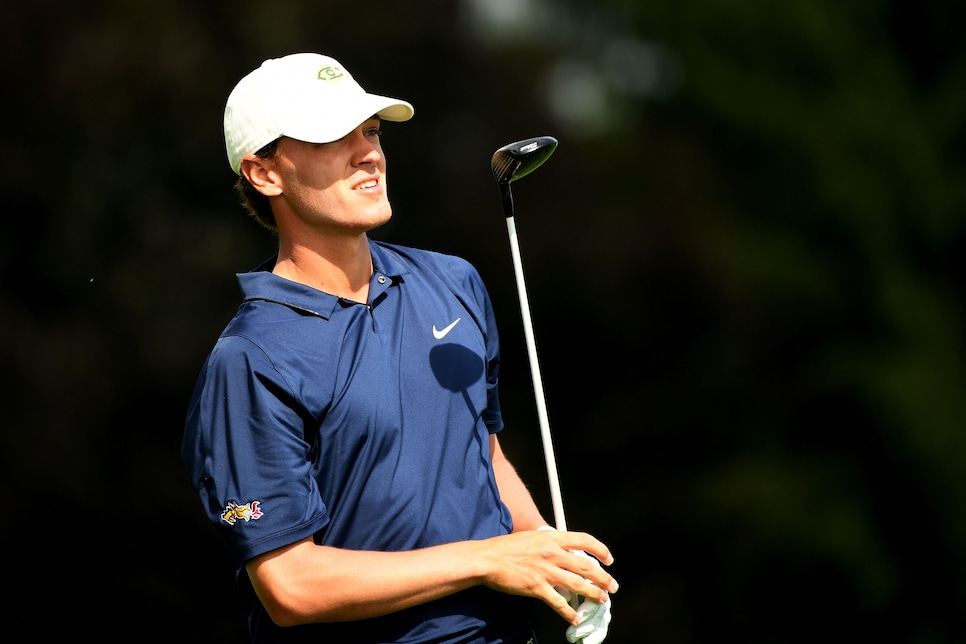 Crawford managed to qualify for the U.S. Open for a second straight year after missing the cut at Oakmont. A sophomore at Duke, Smalley was the medalist in stroke-play qualifying at last year's U.S. Amateur, shooting the second lowest total (seven-under 133) in the championship's history.
Confidence Level 1
Mason Andersen, 18, Chandler, Ariz.
Walker Lee, 19, Houston
Anderson, an incoming freshman at Arizona State, and Lee, who's transferring into the Texas A&M program this fall. Just getting this far is a victory for both.